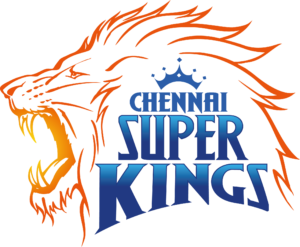 India
Ground:
M.Chidambaram Stadium, Chennai
Captain:
Mahendra Singh Dhoni
Owner:
Chennai Super Kings Ltd
ABOUT
One of the most consistent franchise in the Indian Premiere League, the Chennai Super Kings make their way back in the tournament after being in the wilderness for two years. With 2 titles in 2010 and 2011 edition along with multiple final appearances, The team from Chennai has been one of the cornerstone to the success of the lucrative T20 tournament and their success can be traced back to the inaugural edition of the league in 2008 when most of the teams had little clue of what to expect from the league of this sort and went in for star players.
Quite contrary to them, Chennai built a well-balanced squad covering all bases and finished as the runners-up. The basic tenet of CSK's success lies in their pool of core players in Dhoni, Raina, Bravo, Jadeja and du Plessis all of whom they have either retained or made use of the Right to Match (RTM) cards. The 2018 season has a few new faces into the CSK line-up and it'd be fascinating to see how the franchise under MS fares this time around.
INVITED TO CHAMPIONSHIPS
Curabitur id tellus mi. In laoreet lacinia luctus. Quisque ante lacus, fermentum et ante ultrices, accumsan blandit magna. Sed tincidunt placerat viverra. Integer lacinia nisi sed pharetra tempus. Nullam eu finibus odio.
View tournament page