Best T20 batsman of All Time
Updated on: Jun 27, 2023 4:10 pm IST
Who is the best t20 batsman of all time? Twenty20 (T20) has witnessed the rise of extraordinary batsmen who have delighted fans with their explosive strokes and ability to dominate the game. The pursuit of identifying the best T20 batsman of all time is a captivating debate that stirs discussions among fans, analysts, and cricketing enthusiasts worldwide.
Best T20 batsman of All Time
We look at achievements and impact of some of the most prominent T20 batsmen, examining their records, consistency, and overall impact on the format.
1. Virat Kohli
Indian maestro Virat Kohli's name stands tall among the contenders for the best T20 batsman of all time. With over 3,000 runs in T20 internationals at an average of over 52, including 27 half-centuries, Kohli's consistency and versatility have been unrivaled. His impeccable technique, adaptability, and ability to chase down targets have elevated him to the pinnacle of T20 batting.
2. Chris Gayle
The towering West Indian batsman, Chris Gayle, is often hailed as the "Universe Boss" for his explosive hitting prowess. Gayle's ability to clear boundaries with ease and rack up enormous scores makes him a formidable force in T20 cricket. His record-breaking knock of 175 off 66 balls in the Indian Premier League remains etched in the annals of cricketing history.
Related Highest Batting Average in T20I
3. AB de Villiers
Known for his innovative strokeplay and audacious shot selection, AB de Villiers has consistently dazzled fans with his ability to dismantle bowling attacks. De Villiers' 360-degree range and breathtaking shot execution have made him a force to be reckoned with in T20 cricket, with numerous match-winning performances under his belt.

4. Rohit Sharma
Indian opener Rohit Sharma has etched his name in T20 folklore with his prodigious run-scoring ability. Sharma's unparalleled ability to score big centuries, including a record-breaking 264 in an ODI, showcases his prowess in the shortest format. His elegant strokeplay and commanding presence at the crease have earned him accolades as one of the best T20 batsmen of all time.
5. David Warner
Australian dynamo David Warner has established himself as one of the most feared T20 batsmen in the world. His aggressive approach, lightning-fast strike rate, and ability to dominate from the outset make him a formidable opponent for any bowling attack. Warner's consistency and knack for delivering match-winning performances make him a strong contender for the title.
Follow us on Google News
Never miss an update, visit Google News & FOLLOW US.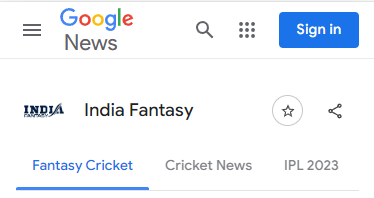 For daily fantasy sports tips on your mobile phone, Fill out the form below