Can You Bet on Fantasy Cricket?
Updated on: Feb 27, 2023 5:56 pm IST

Cricket is loved not just in India but across the globe. Just like the Indian Cricket Team, there are countries like Australia, Ireland, Netherlands, New Zealand, etc., that have their own cricket team.
But when it comes to Indian Fantasy Cricket, you can be sure that it has taken the entire nation by storm. This was introduced a decade ago, and millions of people like playing fantasy cricket.
Furthermore, there are over 40 websites and betting apps available on sites like BettingGuide, where people can try out fantasy cricket betting without much hassle. From IPL to World Cup, you will come across many options under fantasy cricket.
But the main question is, "Can people place bets on fantasy cricket"? Let's find out through this post.
Is It Possible to Bet on Fantasy Cricket?
To be honest, it's not possible to place your bets on fantasy cricket because the Indian Government considers it to be a game of skill instead of gambling. Fantasy cricket functions just the same as gambling.
Besides that, fantasy cricket offers great entertainment to the players. You can start playing by depositing a small amount of money and getting to win big time. This clearly shows that fantasy cricket is similar to wagering and sports betting.
How to Play Fantasy Cricket?
Playing fantasy cricket is a lot easier than you think. You need to have a good amount of knowledge and understanding about it before you proceed further.
To begin your fantasy cricket activity, you first need to look for a reliable and trusted fantasy cricket app or site and register yourself as a new member. After that, you need to create your own team by choosing all the best and right players.
But before you make your own team, be sure to do plenty of research on the teams and players. Doing research is crucial because you will be investing your funds in them. To win the fantasy match, you have to predict the players that will score the most runs.
You also have to predict which player/players will take the most wickets and which player will turn out to be the man of the match. For instance, you might have chosen in-form Surya Kumar Yadav, who scored a 100 against England in the 3rd ODI and might have gotten bowled out for a duck.
In fantasy cricket, luck plays a part, too, and when you win, the thrill you get to experience will be outstanding. That's why you must only invest your funds judicially so that you don't end up losing them.
The Best Place to Play Fantasy Cricket
When you have decided to play fantasy cricket, there are several platforms where you can do so. Some of them are:

MyTeam11
This is one of the best platforms to play fantasy cricket. Once you open its page, you will be greeted with a diverse range of cricket games that are available. After funding your playing account, you can start playing.
The best feature of MyTeam11 platform is that it offers tutorials to all the new players on how to play. Following the tutorials will prevent you from spending too much time learning the basics of the game and getting to commit yourself to the game.
FanFight  [Now Known as a23.com]
If you want a fantasy cricket platform where you will get cash games on a regular basis, FanFight is worth checking out. FanFight is currently known as a23.com and will provide you with a diverse range of options on sports, such as "kabaddi" and "football."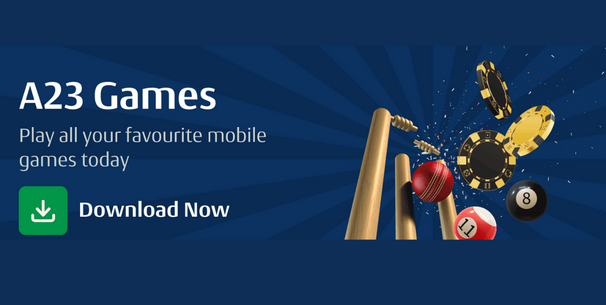 You will certainly come across many choices on this platform apart from cricket. FanFight is available on the Apple App Store and the Google Play Store. You will also come across a FAQs [Frequently Asked Question] section, where many common questions are answered.
DraftKings
This is a globally-popular fantasy sports platform where Indian players will surely keep themselves entertained while playing fantasy cricket. You will certainly have an excellent experience, and it's also pretty easy to navigate.
You will also encounter many funding methods along with some great game options. There is no need to stress about safety when depositing funds, as the site is completely secure and well-protected by SSL encryption.
Conclusion
Fantasy cricket has gained a lot of popularity in India. It offers plenty of options for making deposits online and also offers numerous cricket matches every day. Some of the sites even provide a daily reward to all the players. During the time of major leagues like BBL [Big Bash League], IPL [Indian Premier League], etc., the sites offer many promotions and bonus rewards.
For daily fantasy sports tips on your mobile phone, Fill out the form below