Fastest Hundred in Cricket History: All Formats
Updated on: Jul 31, 2021 10:28 pm IST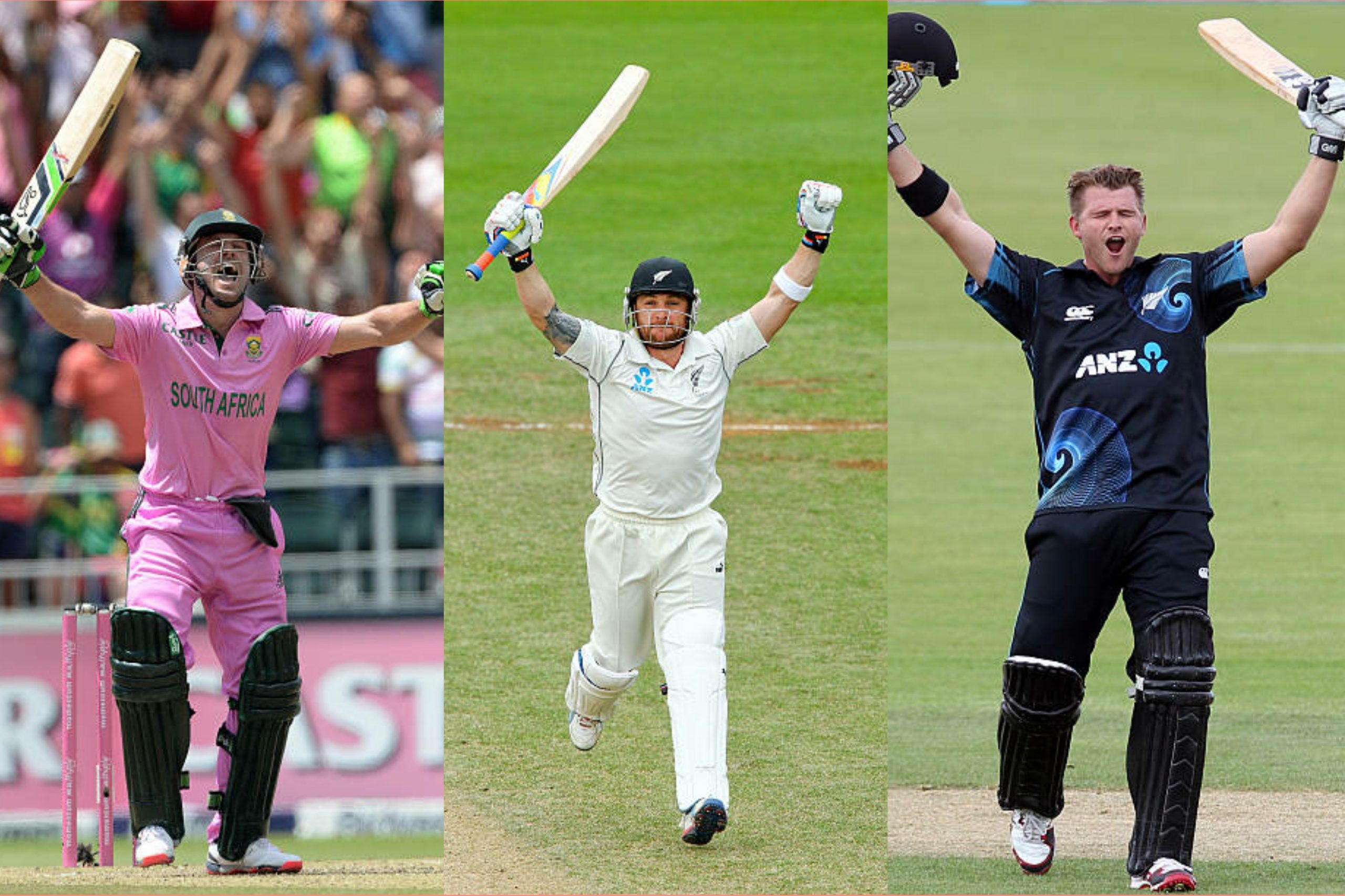 Cricket can be a difficult sport to follow for those who do not understand the rules. However, aspiring players, cricket aficionados, and even casual observers should know who has the fastest hundred in cricket.
Fastest Hundred in Cricket|ODIs
One day International cricket is a fast-paced game, but some batsmen have shown that they can beat the clock and mark their names in history. The fastest century was set on January 18th, 2015, when South African AB De Villiers got his 100 runs in 31 balls against West Indies at Johannesburg's Wanderers Stadium. In doing so, Mr. 360 smashed 8 fours and 16 sixes before getting out for an electrifying 149 off just 44 deliveries!
Video Courtesy: SuperSport
Second place belongs to Corey Anderson of New Zealand, who made his hundred from 36 deliveries against the West Indies in 2014. Shahid Afridi (Pakistan) completes the podium with a ton off 37 balls during a Pakistan vs. Sri Lanka match in 1996.
Also Read, Fastest ODI Hundred by an Indian

Fastest hundred in Test Matches
Brendon McCullum, one of the most talented batsmen in New Zealand's history, has a celebrated career and is remembered for his many accomplishments. He managed to score 100 runs from 54 balls against Australia at Christchurch. This was his final test match before retirement. It beat the record of 56 balls held jointly by Viv Richards and Misbah-ul- Haq.
Fastest Hundred in T20Is
David Miller of South Africa holds the record for the fastest century in Twenty20 international cricket, which came against Bangladesh on 29 October 2017. Miller brought up his century in just 35 balls. Two months later, Rohit Sharma equaled the record of the fastest century in T20 international cricket against Sri Lanka in December 2017. Czech Republic's Sudesh Wickramasekara also scored a ton in 35 balls against Turkey in August 2019, equalling the record.
Chris Gayle holds the record for the fastest hundred in T20 cricket. The milestone came in the 2013 IPL season while he was playing for the Royal Challengers Bangalore.