5 Star Footballers To Watch Out For In This World Cup
Updated on: Jun 1, 2018 5:03 pm IST
FIFA World Cup is the biggest stage in competitive football. It is also the best platform to showcase your skill and talent as compared to other big-name players.
Here's a list of 5 players to look out for in this World Cup.
1. Cristiano Ronaldo
The Portuguese captain has been in sublime form. After clinching the UEFA Euro Cup in 2016 with his team, the Real Madrid forward is on a mission to prove he is 'Greatest Of All Time' by winning the FIFA World Cup 2018 in Russia.
His quest for that coveted title is already off to a compelling start. He won the 2018 Ballon d'Or and equalled Messi's tally of five trophies.
Portugal's reliance on Ronaldo has increased with time. Even though the team is built around him, he finally has a set of players on which he can depend on if he is having an off-day.
In the 2014 FIFA World Cup in Brazil, Ronaldo arrived with an injured knee. It was extremely difficult for him to perform at his best as the injury held him back.
As a result, the team had to go back after failing to qualify for the Round of 16 stage. The pain of that defeat stung The Portuguese Captain more than anything and he became an even better player since then.
More than anything, Ronaldo is a winner. This became evident how badly he wanted to win the Euro Cup in 2016 when he got injured and still cheered the team on from the sidelines.
This might be his last significant chance of having a clear shot at the title and he won't be letting it be amiss.
International Caps: 149
Goals: 81
World Cup Appearances: 3
2. Lionel Messi
Argentina came agonizingly close to getting their hands on the FIFA World Cup trophy in 2014. It was only due to a spectacular goal from Germany's Mario Gotze that the country were left heartbroken.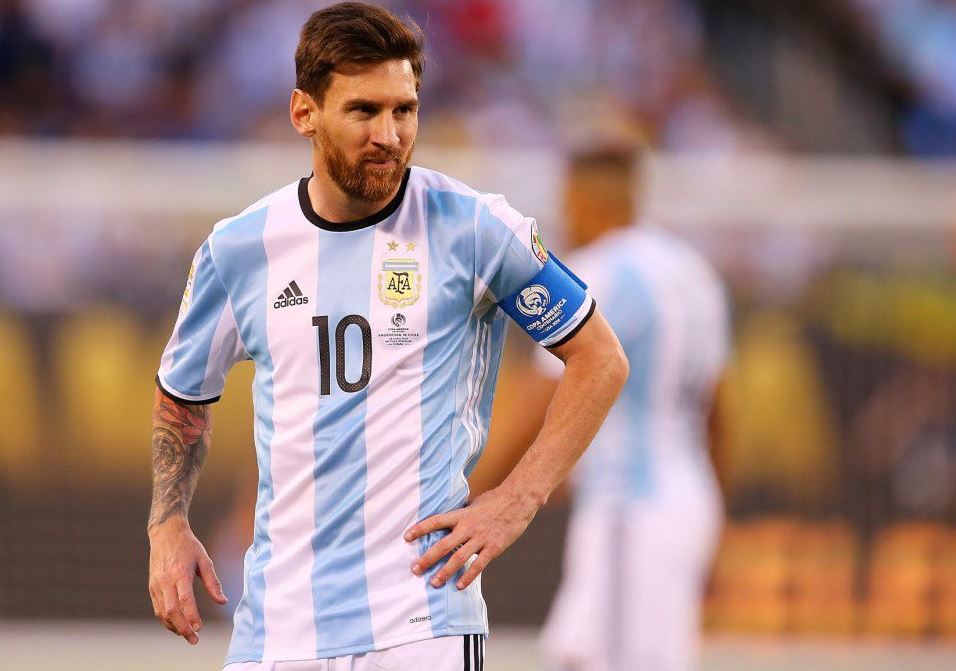 Even though Lionel Messi was adjudged as the best player of the tournament, he didn't care about that tag.
Messi had been simply superb throughout the tournament and carried the team on his back to the final. He was also finally helped by his teammates to perform at the level expected from them to win games and have a shot at the title.
The salty taste of defeat is still bound to linger in Messi's mouth and he will be fired up even more to have his redemption.
His squad has arguably the strongest attacking talent, and the defence appears to be more stable than it has been before.
Messi like Ronaldo needs to win a World Cup to cement his legacy. He himself has acknowledged that this might be his last tournament.
With Barcelona winning the La Liga title after the departure of Neymar, Messi has risen to showcase his brilliance. He will be looking forward to carrying this momentum to Russia and redeem the loss of 2014.
International Caps: 124
Goals: 64
World Cup Appearances: 2
3.Neymar
The World's Most Expensive player Neymar has recovered from a broken foot and is fit for the World Cup.
2014 World Cup helped Neymar immensely in increasing his stock in world football and also show how important he is to his nation, Brazil.
He scored four goals in the tournament and was forced out of play due to an injury he faced in the quarter-final against Colombia.
What happened in the semi-final was unprecedented. Nobody expected Brazil to be so unbalanced due to his absence. They were brutally battered to a 7-1 scoreline by champions Germany.
Since then, Neymar has improved his game year on and moved from Barcelona to Paris Saint-Germain in his quest of becoming the best player in the world.
Before the broken foot, Neymar had been in a clinical form, almost justifying the exaggerated of $262 Million.

The thing that has changed drastically is the strike force he has with him in Russia 2018.
Roberto Firmino, Philippe Coutinho and Willian have become pivotal figures for the team.
At the age of 25, Neymar has been given the responsibility of being the captain of the team as well, and this is the right time for him to show why he's one of the best in the world.
International Caps: 83
Goals: 53
World Cup Appearances: 1
4. Mohamed Salah
Egyptian winger Mohamed Salah has had a scintillating season with Liverpool. Having scored 44 goals in 52 appearances for his club, he has attracted attention from the entire footballing community.
He did get a scare just before the World Cup when he got injured in the final of the UEFA Champions League.
A tackle from Sergio Ramos saw him fall awkwardly and injure his shoulder, and the worst was expected.
However, he has been cleared to play and will be helping his country progress through a tough Group A.
If Salah outshines the aforementioned players in the list by being more clinical or scoring more goals, the talks of him getting the Ballon d'Or next year will be even louder.
International Caps: 57
Goals: 33
World Cup Appearances: 0
5.Harry Kane
Tottenham Hotspur star-man will be making his World Cup debut at the upcoming tournament in Russia.
Being in the thick of being the top-scorer for the past three years in the Premier League, Harry Kane has come across as a prodigious talent for England.
Having scored more than 100 League goals before the age of 25 speaks of his predatory abilities in front of goal.
Along with the responsibility of spearheading the England attack, he has been given the captain's armband by manager Gareth Southgate.
This trustworthiness shown by the manager to Kane won't be taken lightly by the Spurs forward.
England has had forgetful World Cup in the recent time, and the old generation has been wiped off from the squad.
Young, hungry players surround Kane to support him in their quest for the second title since 1966.
If England will mount any kind of charge to the title, it will be down to Harry Kane's significant contribution. He like Neymar makes or breaks his team's momentum at the upcoming World Cup.
In fact, Kane has always performed his best when nothing but absolutely everything is expected from him.
International Caps: 23
Goals: 12
World Cup Appearances: 0
Never miss an update, visit Google News & FOLLOW US.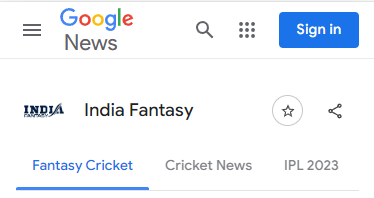 For daily fantasy sports tips on your mobile phone, Fill out the form below