Breaking the Stereotypes: Head-turners of IPL 2018
Updated on: Apr 4, 2018 5:46 pm IST
The Indian Premier League- It's more than just a tournament.
For the spectators, it is a feast power packed with entertainment and excitement, for the players it is an opportunity to polish their competitive flair but above all, it's that time of the year when the entire country comes under the same umbrella to cheer for their favourite teams.
Knocking at your door is yet another 'Best v Best' season of one of the world's most celebrated T20 tournaments of the world.
The upcoming edition of the IPL promises to bring few more delights this season, but before you get occupied in watching the clash of clans, let's have a look at the players who would be making big strides by taking the less-beaten path:
Manzoor Dar:
Getting picked up by the franchise of Kings XI Punjab was nothing than a dream come true for Kashmir's Manzoor Dar who would now be donning the red jersey. His journey from being a watchman to becoming a cricketer has been a remarkable one.
He is the only Kashmiri player this season and is the second Kashmiri player after Parvez Rasool to secure an IPL contract.
Reminiscing the moment of reckoning he asserts, "I used to play in an empty ground in front of my house."
"When I returned after the auction, I found 100-odd children playing cricket there, it was extremely emotional for me," he added.
Dar made his debut for Jammu and Kashmir team in the Vijay Hazare Trophy last year.
What a wonderful feeling it must be for Manzoor Dar to watch the celebrations.If instead of a gun,the youth pick up a bat,if instead of stones,the youth pick up a ball,the atmosphere in Kashmir will become beautiful.They need to be encouraged to play a sport & govt should support pic.twitter.com/BppeduLPye

— Mohammad Kaif (@MohammadKaif) February 1, 2018
Aryaman Birla
When you have an impactful surname, things often come your way easily. But, that not the case with Aryaman Birla.
Hailing from the family of Aditya Birla Group, Kumar Mangalam Birla's son secured an IPL contract based on his own abilities.

Also Read: Players who need to justify their price tags!
The 20-year all-rounder, left-handed batsman and a left-arm spinner started playing in Mumbai but later moved to Madhya Pradesh searching for better opportunities. He emerged as the top-scorer in the CK Nayudu Trophy where he scored 795 runs from 11 innings at an average of 79.50.
"It is an excellent learning opportunity for me and I am excited to share the dressing room with so many legends," elated Aryaman Birla asserted.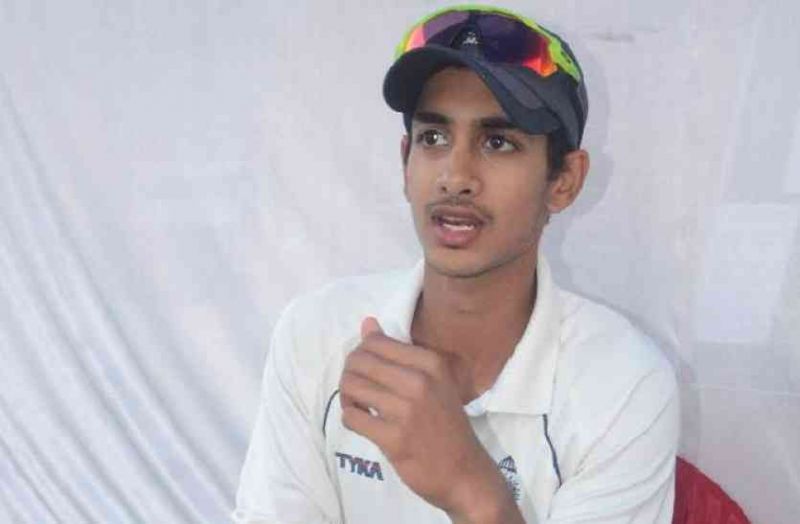 Sandeep Lamichhane:
Sandeep Lamichhane created history by becoming the first ever Nepali cricketer to be part of the IPL.
The Nepal leggie was snapped up by Delhi Daredevils and he would be making his IPL debut this year. After, securing an IPL contract, Lamichhane was also bought by St Kitts and Nevis Patriots for the Carribean Premier League.
The 17-year old cricketer looks forward to honing his skills under the guidance of Australian legend Ricky Ponting.
Also Read: These cricketers have claimed highest wickets in the IPL
"I want to a good person rather than being a good cricketer as it will define me in the long run," Sandeep Lamichhane said.