An IPL XI that could take on Mumbai Indians
Updated on: Mar 13, 2018 7:59 pm IST

The defending Twenty 20 champions West Indies will take on a World XI side at the Lords Cricket ground. The match is scheduled to be played on May 31st, 2018, days after the IPL final.
However, let us extend this concept to the IPL and form an IPL XI that could possibly match up to the current IPL champions, Mumbai Indians.
Here's the compilation:
Openers: David Warner (SRH) and Chris Gayle (RCB)
David Warner
Ever since his debut in 2009, David Warner has been of the consistent performers in the IPL. One of the most successful openers in the IPL, Warner's explosiveness can be an asset to any team.
Career Stats: Matches: 114 Innings: 114 Runs: 4014 Avg: 40.55 50s/100s: 36/3 S/R: 142.14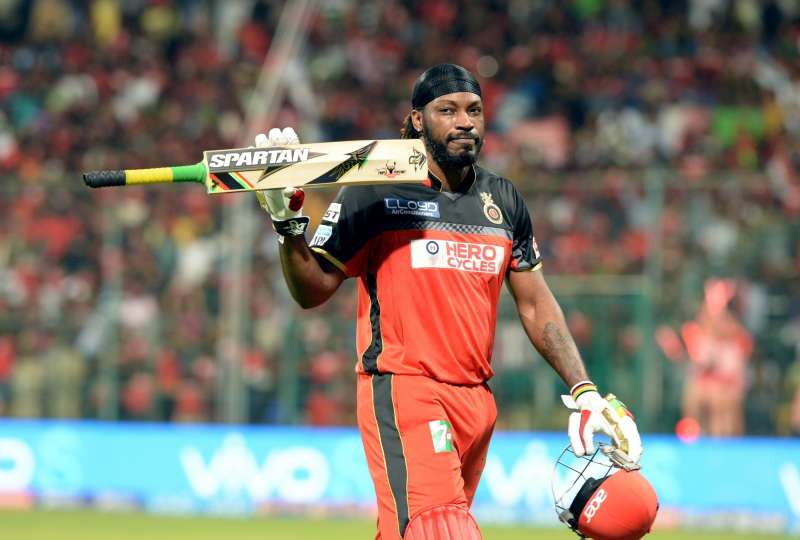 Chris Gayle
Accompanying Warner at the top is the Universe Boss himself, Chris Gayle. The only player to accumulate over 10,000 T20 runs, Gayle, in his prime can deflate any bowling attack into submission and his partnership with David Warner at the top can pave way for the shenanigans of the middle order to take over.
Career Stats: Matches: 101 Innings: 100 Runs: 3626 Avg: 41.2 50s/100s: 21/5 S/R: 151.21 HS 175
Middle Order: Suresh Raina (CSK), Virat Kohli (RCB) and AB de Villiers (RCB)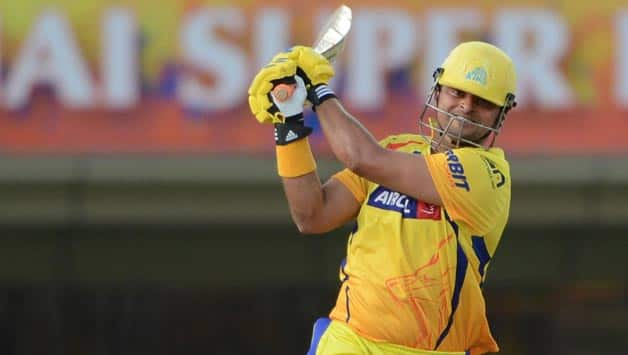 Suresh Raina
The all-time leading run-scorer in the IPL – Suresh Raina makes his way to the No.3 spot in the team. Raina has been a consistent performer for both CSK and Gujarat Lions in the IPL and has also been given the coveted spot in the Indian team as well.
Career Stats: Matches: 161 Innings: 157 Runs: 4540 Avg: 34.14 50s/100s: 31/1 S/R: 139.05
Virat Kohli
The RCB captain Virat Kohli is the de-facto choice for the No.4 spot in the side. Kohli's immaculate game-sense and astounding running between the wickets remains his prime arsenal while he can shift gears with ease as and when the situation demands.
Career Stats: Matches: 149 Innings: 141 Runs: 4418 Avg: 37.44 50s/100s: 30/4 S/R: 129.83
AB de Villiers
With an intrinsic quality to play shots all around the ground, de Villiers on his day can reduce the bowlers to a mere machine. With Kohli at No.4, de Villers at five remains a perfect foil as both batsmen enjoy batting with each other, evident from numerous century partnerships, the highest being a 229-run assault of Gujarat Lions bowlers in the 2016 season of the IPL.
Career Stats: Matches: 129 Innings: 118 Runs: 3473 Avg: 38.16 50s/100s: 22/3 S/R: 148.17
 All-Rounder and WicketKeeper: Ben Stokes (RR) & MS Dhoni (CSK)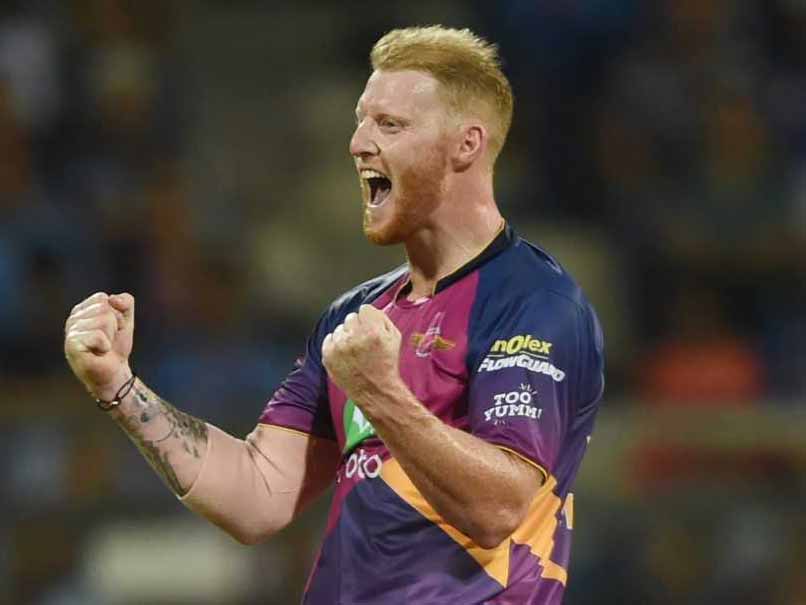 All Rounder: Ben Stokes

Bought by the Rising Pune Supergiants for a whopping 12.5 crores, Stokes lit up the IPL with his power-hitting blitz that saw him accumulate 316 runs across 11 innings whilst snapping 12 wickets at an average of 26.33 in the process.
Stokes would perform a dual-role for the side and at his beat would turn out to be an asset against the Mumbai Indians.
Career Stats: Matches: 12 Innings: 11 Runs: 316 Avg: 31.60 50s/100s: 1/1 S/R: 142.98 Wickets; 12 Avg: 26.33 S/R: 22.00 Eco: 7.18
Wicketkeeper & Captain: MS Dhoni
Even though his power hitting ability has slowly started signs of fading away, MS Dhoni with his years of experience of leading a side couple with immaculate wicketkeeping skills still remains the best bet to lead the side against Mumbai Indians.
Career Stats: Matches: 159 Innings: 143 Runs: 3561 Avg: 37.88 50s/100s: 17/0 S/R: 136.75
Spinners: Yuzvendra Chahal (RCB) & Kuldeep Yadav (KKR)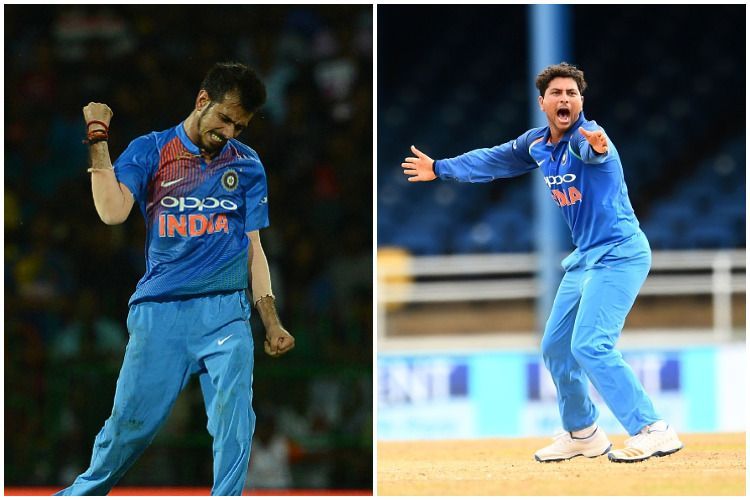 Yuzvendra Chahal
While bowling on a ground as small as the Chinnaswamy stadium,  Yuzvendra Chahal has developed into a wicket-taking bowler. The guile and loop that he gives to the bowl have proceeded to fox batsmen all around the world especially against the power hitters. Chahal, who had an outstanding series against South Africa, compiled his magnum opus against England last year when he bagged 6-25 to help his team win the T20 series against England 2-1.
Career Stats: Matches: 56 Innings: 55 Wickets:70 Avg: 22.41 Eco: 7.9 S/R: 17.01 5W: 1
Kuldeep Yadav
The left-arm chinamen have managed to enthrall the cricketing world with a plethora of varieties at his disposal epitomized in the recently concluded series against South Africa where the chinamen bagged 17 wickets in 5-matches. Kuldeep has also been a key performer for the KKR and was retained by the franchise via RTM.
Career Stats  : Matches: 15 Innings: 14 Wickets: 18 Avg: 24.44 Eco: 8.3 S/R: 17.67
Fast Bowlers: Bhuvneshwar Kumar (SRH) & Mitchel Starc (KKR)
Bhuvneshwar Kumar
Whilst incorporating tricks like slow-cutter, yorkers and most recently the knuckle-ball in his arsenal, Bhuvneshwar Kumar remains one of the most improved bowlers in the world. Bhuvi, who has won the purple cap for two consecutive seasons will be a key asset both in initial powerplay as well as the death overs.
Career Stats: Matches: 90 Innings: 90 Wickets:111 Avg: 21.07 Eco: 7.08 S/R: 17.85 5W: 1
Mitchell Starc
Joining Bhuvi as his fast-bowling partner is the left arm pacer Mitchell Starc. Blessed with raw pace and toe-crushing yorkers, Starc can be an asset to any side and was rightly bought by the KKR in IPL 2018 auction.
Career Stats: Matches: 27 Innings: 26 Wickets: 34 Avg: 20.38 Eco: 7.17 S/R: 17.06 5W: 0
For daily fantasy sports tips on your mobile phone, Fill out the form below