LAC vs SAS Dream11 Prediction NBA Projections, Daily Fantasy Basketball Team, Top Picks and Tips for LA Clippers vs San Antonio Spurs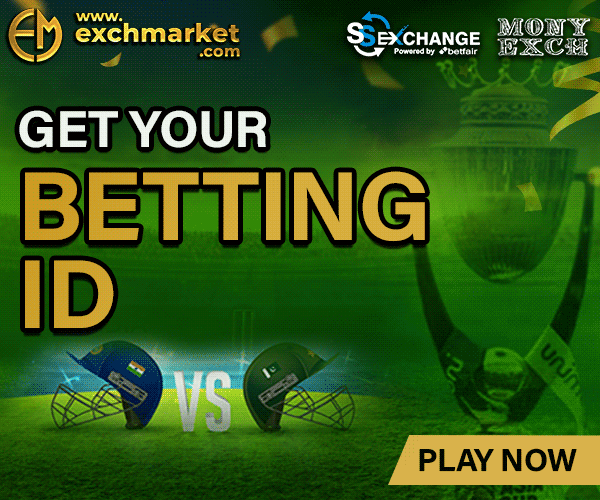 Updated on: Nov 17, 2021 11:45 am IST
LAC vs SAS Dream11: The battle here will take place between two teams with different goals and a contrasting journey. In this game, the San Antonio Spurs will visit the iconic Staples Center to take on the Los Angeles Clippers. Spurs have more than double losses than wins while Clippers recently went on a seven-game win streak before a loss to the Bulls.
Clippers are an experienced team with an all-veteran starting lineup. George is the team's ace leading them in nearly all major categories while veteran guards Bledsoe and Jackson have been huge as well. Zubac has played big in the middle while Nic Batum has given the team its defensive identity. Off the bench, Mann and Kennard have been brilliant in flashes.
For the San Antonio Spurs, the road has been tricky but that is understandable. The team has mainly young players among which DeJounte Murray has emerged as the primetime player. Keldon Johnson has shown improvements rebounding-wise while Jakob Poelt, who is injured right now was having a season of his life. Add guards Devin Vassell, Lonnie Walker, and Derrick White in the mix and you have an offense-heavy team graced by perimeter shooting of Doug McDermott.
Host: Los Angeles Clippers
Visitors: San Antonio Spurs
Match Timing: 15 November, @ 08:00 AM
Venue: Staples Center
NBA Projections, Stats & Analysis
Clippers: Uses its experience well
Clippers have done well in terms of playing defense and limiting teams. The offense can be a bit shaky at times but two outings that yielded 120+ points during the win streak indicate vast improvements since the first few games of the season. This team has earned some blowout wins and the Spurs can be at the receiving end of one here considering their defensive frailties.
Spurs: Inexperience hurts at the defensive side
Spurs are top-ten in offense, accumulating around 109 PPG, however, they also give around the same amount of points away. The team is not defensive-oriented and apart from being young, there is a lack of defensive anchors. Rebounding is another issue that hurts them, as opponents outrebound them by 3 on average, and with around 44 rebounds per game, San Antonio figures among the bottom of the group.
LA Clippers| San Antonio Spurs
Games: 13| 13
Wins: 08| 04
Defeats: 05| 09

Los Angeles Clippers vs San Antonio Spurs NBA Live, Team News and Lineups
Los Angeles Clippers Team News:
Kawhi Leonard will take more time to recover from his ACL injury and is OUT. Expect a return next year.
Jason Preston is OUT and will miss a lot of time in the Regular Season.
Terance Mann is QUESTIONABLE for the game.
Marcus Morris is OUT for the game due to a knee issue.
Keon Johnson is OUT for the game due to an ankle issue.
Clippers Expected Starting Five
SF: Paul George     PF: Nicolas Batum       C: Ivica Zubac
SG: Eric Bledsoe    PG: Reggie Jackson
BENCH: Serge Ibaka, Jay Scrubb, Luke Kennard, Terance Mann, Moses Wright, Justise Winslow, Keon Johnson, Amir Coffey, Brandon Boston Jr., Isaiah Hartenstein.

San Antonio Spurs  Team News:
Jock Londale is OUT for the game.
Jakob Poeltl is OUT for the game.
Zach Collins OUT for the game and will not be back till Christmas at least.
Spurs Expected Starting Five
PF: Keldon Johnson     SF: Doug McDermott      C: Drew Eubanks
SG: Derrick White       PG: DeJounte Murray

BENCH: Keita Bates-Diop, Tre Jones, Lonnie Walker IV, Bryn Forbes, Devin Vassell, Joshua Primo, Thaddeus Young.
NBA Scores, Fantasy Basketball Top Picks
DeJounte Murray(SAS)
Points: 22
Rebounds: 10
Assists: 10
Steals: 03
Blocks: 01
Murray leads the Spurs in points, rebounds, assists, and steals. He is a perennial triple-double threat and has scored 20 or more thrice in the last five games while also dishing more than 10 assists once and clamping on more than 11 rebounds twice in that window. He is one of the options for Star/Pro Player in the Dream11 NBA fantasy scenario.
Expected Fantasy Points Range: 30-44

Paul George(LAC)
Points: 27
Rebounds: 11
Assists: 04
Steals: 01
Blocks: 01
Unsurprisingly, two-way superstar Paul George leads the team in points, rebounds, assists, and steals. The Guard has managed to swipe a load of points and has not scored under 20 points in any games this month.
Expected Fantasy Points Range: 40-66

Keldon Johnson (SAS)
Points: 24
Rebounds: 06
Assists: 02
Keldon has improved his rebounding significantly this season, which is an area where the team as a whole needs a lot of steam. The Forward has scored 20 or more thrice in the last five games while grabbing between 6 to 12 rebounds in each game during that period.
Expected Fantasy Points Range: 40-50

Reggie Jackson (LAC)
Points: 13
Rebounds: 03
Assists: 02
Steals: 02
Blocks: 01
Jackson had a tough shooting night versus the pesky Bulls as he went 4/17. However, prior to the last game, the guard was steaming with form, scoring 21 points or more thrice in a row.
Expected Fantasy Points Range: 25-39

Thaddeus Young(SAS)
Points: 17
Rebounds: 09
Assists: 02
Steals: 01
Veteran Forward Young has started to play more minutes for the young Spurs team. He has scored 9 or more in each of the last five games while also being prolific in terms of rebounds and assists.
Expected Fantasy Points Range: 23-39

Eric Bledsoe(LAC)
Points: 21
Rebounds: 06
Assists: 03
Eric has played some of his best basketball for the Clippers lately. The guard has scored 21 points twice in the last three games in his best stretch offensively this season.
Expected Fantasy Points Range: 23-33

Notes
Ivica Zubac(LAC) scooped up 4 points, 7 rebounds

4 blocks

in the last game.
Derrick White(SAS) grabbed 10 points, 3 rebounds, 5 assists,

2 steals

in the last game.
Terance Mann(LAC) hoarded 8 points, 5 rebounds, 3 assists,

1 steal

in the last game.
Devin Vassell(SAS) hoarded 19 points, 7 rebounds, 1 assist in the last game.
Nicolas Batum(LAC) lined up 5 points, 7 rebounds, 2 assists,

1 steal, 1 block

in the last game.
Doug McDermott(SAS) hoarded 8 points, 2 rebounds, 1 assist in the last game.
LAC vs SAS Dream11 Team
PG: R Jackson, D Murray(SP)
SG: L Kennard
PF: D McDermott, P George(PP)
PF: N Batum
C:   I Zubac, D Eubanks

Never miss an update, visit Google News & FOLLOW US.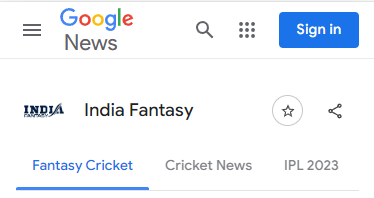 For daily fantasy sports tips on your mobile phone, Fill out the form below