PHX vs CHA Dream11 Team Prediction NBA Projections, Fantasy Basketball Picks for Suns vs Hornets 25 February
Updated on: Feb 24, 2021 3:40 pm IST
Suns vs Hornets Fantasy NBA:  The Phoenix Suns will enter the contest after crushing the Portland Trailblazers behind a 34 points eruption by Devin Booker. Meanwhile, the Charlotte Hornets will hit the floor after losing to Jazz, in a game where Gordon Hayward and LaMelo Ball scored 21 points. More information about PHX vs CHA Dream11  fixture will be related here.
Suns' season: Phoenix is one of the most red-hot teams in the league as they have won 9 out of their last 10 games. Chris Paul has brought maturity to the team and Devin Booker is scoring at an elite level, while DeAndre Ayton controls the defensive end and Bridges chips in at SF. The bench has also contributed significantly to the Suns.
Hornets' season: Charlotte has been a mixed bag so far, they have a losing record right now but drafting LaMelo Ball has given them immense promise for their future. The Hornets are one spot removed from the early Playoffs seeding and are placed 9th in the NBA standings for the Eastern Conference.
Host: Phoenix Suns
Visitors: Charlotte Hornets
Match Timing: 25 February @ 07:30 AM
Venue: Talking Stick Resort Arena
NBA Projections and Analysis:
Phoenix Suns| Charlotte Hornets
Games: 30 | 30
Wins: 20 | 14
Defeats: 10 | 16
Suns vs Hornets, NBA News
Phoenix Suns team News:
Status out: So far no one has been ruled out for the Phoenix Suns.
Status Questionable: Abdul Nader is questionable for the game against the Dallas Mavericks.
Phoenix Suns active roster: Chris Paul, Devin Booker, DeAndre Ayton, Jae Crowder, Cameron Johnson, Dario Saric, Cameron Payne, E'twuan Moore, Damian Jones, Frank Kaminsky, Langston Galloway, Ty-Shon Alexander, Mikal Bridges, Jevon Carter, and Jalen Smith.
Charlotte Hornets team News:
Status out: Caleb Martin and Devonte Graham will be out for the game.
Status Questionable: Gordon Hayward is questionable for the game.
Charlotte Hornets active roster: Terry Rozier, Devonte Graham, PJ Washington, Caleb Martin, Bismack Biyombo, Gordon Hayward, Cody Zeller, Miles Bridges, LaMelo Ball, Malik Monk, Cody Martin, Nate Darling, Vernon Carey Jr., Jalen McDaniels, Nick Richard, Grant Riller.
PHX vs CHA Dream11 NBA Scores, Fantasy Picks:
Devin Booker
PPG: 24.7(Points Per Game)
APG: 4.3(Assists Per Game)
RPG: 3.8(Rebounds Per Game)
TPG: 3.5(Turonvers Per Game)
PFP: 40(Projected Fantasy Points)
D-Book has been on a tear recently and has lodged multiple 20 points+ games in a row and has even eclipsed the 30 points mark this season multiple times. Booker is the mainstay at the offensive end for the Suns. He is coming off another incredible game, lodging 34 points, 4 rebounds, and 4 assists. He can be taken as the Super-Player in the Dream11 NBA scenario.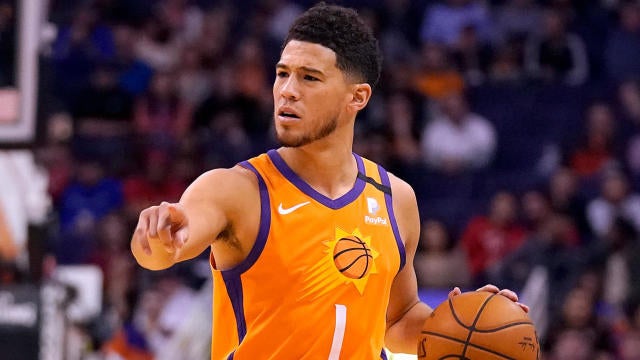 Terry Rozier
PPG: 20.8
RPG: 3.9
APG: 3.0
SPG: 1.3
TPG: 1.8
PFP: 38
Terry is an incredible scorer at the PG spot for the Hornets and his production has been impressive this month as he has garnered 26.5 PPG in February. Rozier had a rather tough night in the game against the Jazz, managing only 12 points, 2 assists, 1 rebound, and 2 steals.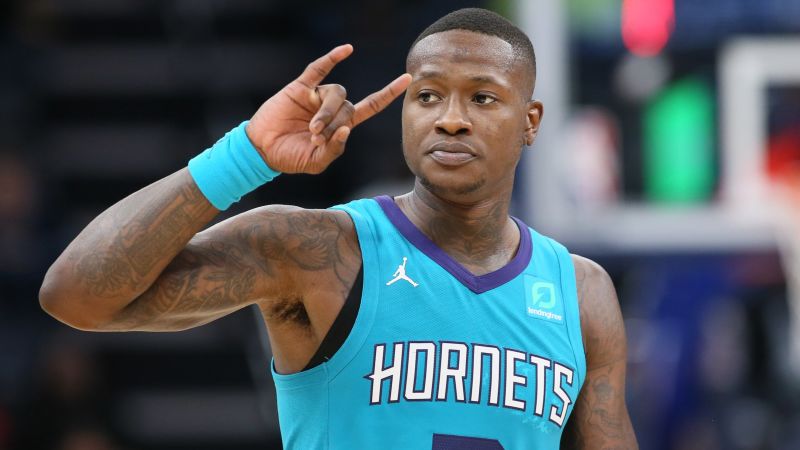 Chris Paul
PPG: 16.6
APG: 8.5
RPG: 4.5
SPG: 1.2
TPG: 2.3
PFP: 36
CP-3 is an elite-level leader and he has proven once again that his skills can make a team from an ordinary to a Playoffs team. He has changed the dynamics of the Phoenix Suns and has been in great touch. He is coming off a tough outing in the win against the Trailblazers, hitting only 2 points, 9 assists, 3 rebounds, and 1 steal.

LaMelo Ball
PPG: 14.6
APG: 6.1
RPG: 6.1
SPG: 1.6
TPG: 2.8
PFP: 39
LaMelo is one of the popular names in the basketball world and he has earned his reputation by high-quality passing, rebounding, and scoring. He posted an impressive stat-line in the encounter against the Jazz, posting 21 points, 7 rebounds, 4 assists, and 3 steals in the loss against Utah.
PHX vs CHA Dream11 Sleeper Picks:
DeAndre Ayton:      PPG: 13.9   RPG: 11.9   BPG: 1.9    PFP: 31
DeAndre Ayton is an impressive defensive player and supplements decent scoring inside the paint. He is also an elite rebounder and has performed well this season. He registered 19 points, 5 rebounds, 2 assists, 2 blocks, and 1 steal in the win against the Trailblazers.
Mikal Bridges:       PPG: 13.9      RPG: 5.8      BPG: 1.0      PFP: 29
Bridges have been an impressive SF for the Suns and his youth indicates that he still has a lot of potential. He bagged 10 points, 5 rebounds, 2 assists, and 2 blocks in the win against Portland.
P.J. Washington:   PPG: 11.5     RPG: 6.3    APG:   3.0   BPG: 1.2     SPG: 1.0        PFP: 26
Washington is a talented Forward who provides a little bit of everything, from scoring, rebounding, to stealing and blocking the ball. He reeled in 17 points, 4 assists, 3 rebounds, and 4 steals in the loss to Utah.
Malik Monk is averaging 10.9 PPG for the Hornets. PFP: 19
Dario Saric is averaging 10.9 PPG and 4.1 RPG for the Suns. PFP: 20
PHX vs CHA Dream11 Team Prediction
PG: Chris Paul
SG: Malik Monk, Terry Rozier(PP), Devin Booker(SP)
SF: Miles Bridges
PF: Dario Saric
C: Deandre Ayton, Frank Kaminsky
PHX vs CHA NBA Dream11 Match Prediction
The Hornets have not been able to consistently envelop the team in the defense and they have also had shooting the long ball. On the other, the Suns are sky-high in confidence and look more ominous at their home floor. Charlotte will need contributions from Mikal Bridges and Bismack Biyombo against the bench of Phoenix which has players like Cameron Johnson, Cameron Payne, and Dario Saric.