POR vs CHI Dream11 Prediction NBA Projections, Daily Fantasy Basketball Team, Top Picks and Tips for Portland Trailblazers vs Chicago Bulls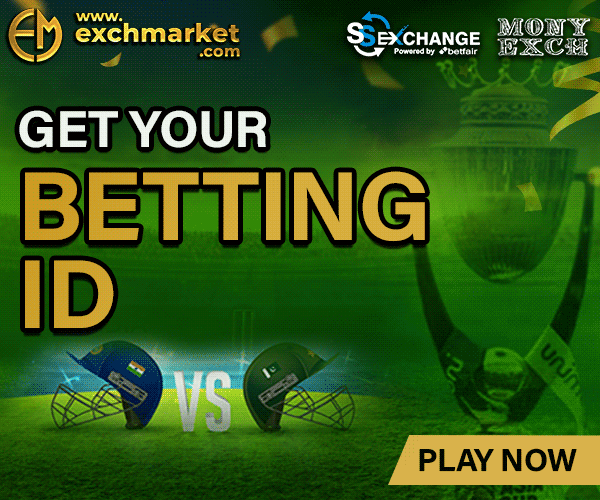 Updated on: Nov 17, 2021 2:16 pm IST
POR vs CHI Dream11: The Western Conference and Eastern Conference teams see each other only twice during the 82 games season. In this game, the Eastern Conference team Chicago Bulls meet the West's Portland Trailblazers. The Bulls have had a strong start to the season while Portland Trailblazers have a losing record so far.
The new-look Bulls has received big contributions from new arrivals DeRozan, Ball, and Caruso. While DeRozan is an ace scorer, Ball helps shooting-wise, and Caruso provides energy and hustle that go beyond traditional stat sheets. Even with Vucevic out right now, LaVine has received much-deserved support.
Portland continues to underwhelm but the guard duo of McCollum and Lillard seems to be figuring it out. Lillard is yet to have one of his trademark games while McCollum has been a little up-and-down. Nurkic's offense has also suffered recently but Norman Powell has been huge on that end. Trailblazers' however have more defensive issues than the offensive ones.
Host: Portland Trailblazers
Visitors: Chicago Bulls
Match Timing: 15 November, @ 08:00 AM
Venue: Moda Center
NBA Projections, Stats & Analysis
Trailblazers: Needs to figure out the defense
Portland has been known for their weak defense for years and once again find itself among the bottom of the stack in defensive metrics. Although CJ and Dame are struggling, overall, the team constantly produces 110+ points games so it is not an alarming situation offensive-wise. The Trailblazers will have to develop new defensive methodologies to cope with the NBA challenge.
Bulls: Locked and loaded
Conversely, the Chicago Bulls find themselves in top ten among different offensive and defensive metrics. Ball, DeRozan, and Caruso are all capable of sealing off the perimeter while the team produces challenges in terms of passes, clogging down lanes. While we can go on and on about how wonderful DeRozan, LaVine, and Ball are playing, we can't discount the defensive energy that Caruso brings to this squad. The Bulls are on fire right now!
Portland Trailblazers| Chicago Bulls
Games: 15| 14
Wins: 07| 10
Defeats: 08| 04

Portland Trailblazers vs Chicago Bulls NBA Live, Team News and Lineups
Portland Trailblazers Team News
Norman Powell is QUESTIONABLE for this game
Trailblazers Expected Starting Five
PF: Robert Covington SF: Norman Powell C: Jusuf Nurkic
SG: Anfernee Simons PG: CJ McCollum
BENCH: Tony Snell, Ben MDEN more, Larry Nance Jr., Dennis Smith Jr., Anfernee Simmons, CJ Elleby, Nasir Little, Keljin Blevins, Greg Brown III, Cody Zeller.

Chicago Bulls News:
Patrick Williams is OUT for the game and will take at least 2 months to recover from a shoulder issue.
Nikola Vucevic is OUT for the game and is expected to return in a week.
Coby White is yet to play this season but may return soon.
Alex Caruso is PROBABLE for the game.
Javonte Green is QUESTIONABLE for the game.
Bulls Expected Starting Five
PF: DeMar DeRozan SF: Zach LaVine C: Tony Bradley
SG: Alex Caruso PG: Lonzo Ball

BENCH:, Javonte Green Derrick Jones Jr., Troy Brown Jr., Ayo Dosummo, Tyler Cook, Alize Johnson, Matt Thomas, Devon Dotson, Marko Simonovic, Coby White.
NBA Scores, Fantasy Basketball Top Picks
DeMar DeRozan(CHI)
Points: 38
Rebounds: 03
Assists: 06
Steals: 01
Blocks: 01
Demar is on fire right now and it is one of the most in-form players in the league right now. The prolific guard has now scored 35 or more in two games straight and he is aiming for something big with this squad. He is one of the options for Star/Pro Player in the Dream11 NBA fantasy scenario.
Expected Fantasy Points Range: 39-52

Damian Lillard(POR)
Points: 24
Rebounds: 04
Assists: 08
Steals: 02
Blocks: 01
Damian has been not having those explosive nights of 30-40 points like he had last season. Still, the guard is a huge factor when he is on the floor and has been stitching together some 20 points or more games recently.
Expected Fantasy Points Range: 52-70

Zach LaVine (CHI)
Points: 26
Rebounds: 05
Assists: 05
Finally, Zach has received some help in terms of isolation scoring this season and has done an incredible job himself. The All-star guard is averaging around 26 PPG this month.
Expected Fantasy Points Range: 36-47

CJ McCollum (POR)
Points: 29
Rebounds: 03
Assists: 06
Blocks: 02
Steals: 01
CJ is one of the most prolific isolation scorers in the league and one of the sweetest baseline jumpers. The guard bounced off a couple of tough shooting nights and shot 11/18 in the last game.
Expected Fantasy Points Range: 36-55

Lonzo Ball (CHI)
Points: 27
Rebounds: 07
Assists: 08
Steals: 02
Lonzo has made the Bulls his home and has had a substantial impact shooting the ball. Ball is coming off a 7-10 three-point shooting night.
Expected Fantasy Points Range: 23-39

Jusuf Nurkic(POR)
Points: 05
Rebounds: 14
Assists: 00
Nurkic is a double-double threat every night but has struggled scoring-wise recently. He has scored in single figures during three of the last five games, not scoring more than 15 points in any of them.
Expected Fantasy Points Range: 23-33

POR vs CHI LINEUP BALANCERS
Larry Nance Jr.(POR) scooped up 15 points, 5 rebounds, 2 assists in the last game.
Alex Caruso(CHI) lined up 0 points, 6 rebounds, 5 assists, 2 steals in the last game.
Norman Powell(POR) hoarded 12 points, 4 rebounds, 1 assist,

1 steal

in the last game.
Derrick Jones Jr.(CHI) hoarded 13 points, 3 rebounds, 2 assists,

1 block, 1 steal

in the last game.
Robert Covington(POR) lined up 11 points, 3 rebounds, 2 assists,

3 blocks

in the last game.
Tony Bradley(CHI) scrapped 6 points, 5 rebounds, 1 assist in the last game.
POR vs CHI Dream11 Team
PG: L Ball
SG: Z LaVine, CJ McCollum(PP)
SF: D DeRozan(SP)
PF: L Nance Jr., D Jones
C:   J Nurkic, T Bradley

Never miss an update, visit Google News & FOLLOW US.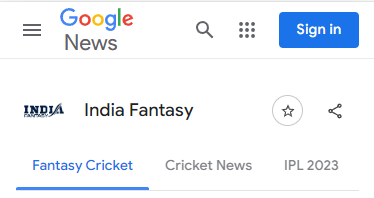 For daily fantasy sports tips on your mobile phone, Fill out the form below