POR vs NYK Dream11 Prediction NBA Live, Fantasy Basketball Dream11 Team, Top Picks and Tips for Portland Trail Blazers vs New York Knicks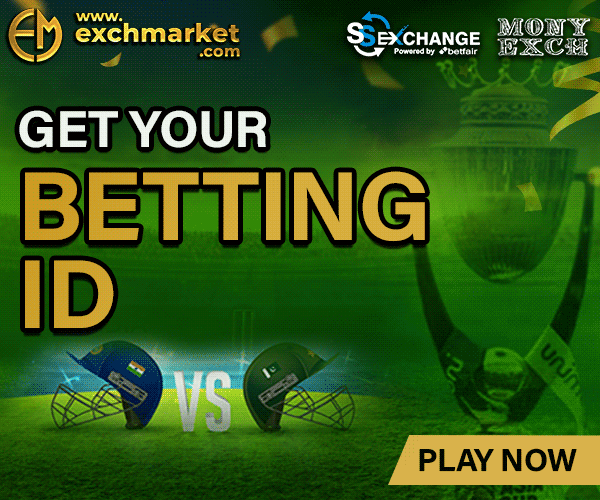 Updated on: Feb 12, 2022 10:48 pm IST
POR vs NYK Dream11: NBA trade deadline has passed a left behind a flurry of changes. And of course, this was expected during the trade deadline as this is not an exception, this is the norm. Well, the Portland Trail Blazers have restructured their roster and they traded away Norman Powell and CJ McCollum, looking for fresh combinations to build around Damian Lillard.
On the other hand, the New York Knicks kept quiet around the trade deadline and the team had trusted the current core to pull through till the end of the season. The Knicks have struggled on the offensive end all season long and despite having multiple veteran guards, it hasn't worked out for the squad. What is the way forward for the Knicks?

Host: Portland Trail Blazers
Visitors: New York Knicks
Match Timing: 10 February, @ 03:30 AM
Venue: Moda Center
NBA Projections, Stats & Analysis
Trail Blazers: New-look squad has some promise
While trading away two of your top scorers in Powell and CJ McCollum means you have weakened your offensive game, but hey, it also means that Anfernee Simons will have to bear major duties here. And that means his game can grow alongside Jusuf Nurkic. The team did land a player who can address an area that is missing, and that is Josh Hart. Hart has been a dynamic defender and all-around player who brings a lot to the table. Damian Lillard has been ruled out for the season and that means that the current unit is highly weakened and the burden has been upon Simons and Nurkic.
With Winslow and Elleby, the team has gotten some quality rebounding but the scoring has been hurt. Nurkic has been supplying quality scoring and rebounding while also trying hard on defense. Ben McLemore has been a bit off from the field while the bench looks a bit lean but well, it will get bolstered once Eric Bledsoe returns. Greg Brown III has been playing well and his springy dunks have been a thing of beauty. Overall, Portland may struggle a bit but the team has done well to address some of the issues and opened up cap space for the offseason.
Knicks: Struggles abound
Knicks have struggled on the offensive end throughout the season and their one-guard position has been compromised in terms of scoring. The defense of the team has been of high quality but still, at the end of the day, you need a quality offense to sustain a winning record. And the lack of offense has meant that they have a losing record. There were a bunch of rumors surrounding the team but the team remained quiet. Well, the management seems to place trust for the next season.
The Knicks have a solid big Forward Julius Randle who has been playing some great basketball recently. He has been a solid rebounder, scorer, and defender, and has hit his sweetest spot. On the other hand, Evan Fournier has also shot well and has picked up his game recently. Alec Burks and Kemba Walker both have struggled to be efficient while the same goes for Quinten Grimes and Immanuel Quickley. RJ Barrett who is currently injured has also seen his struggles but he is a promising long-term prospect. Is the team waiting for free agency and will make moves in the upcoming free agency?

Portland Trail Blazers | New York Knicks
Games: 56 | 56
Wins: 22 | 25
Defeats: 34 | 31
Portland Trail Blazers vs New York Knicks NBA Live, Team News and Lineups
Portland Trailblazers Team News

Nasir Little can be OUT for the season
Damian Lillard is OUT for the game due to an abdomen issue. The Guard may return somewhere middle in March.
Eric Bledsoe is OUT for the game.
Didi Louzada is OUT for the game
Joe Ingles is perhaps OUT for the season
Keon Johnson is OUT till at least All-Star Break
Trailblazers Expected Starting Five
Forwards: PF: Justise Winslow
Middle: C: Jusuf Nurkic
Guard: SG: Anfernee Simmons | SG: Josh Hart | SG: Ben McLemore
BENCH: Ben McLemore, Dennis Smith Jr., Trendon Watford, Keljin Blevins, Greg Brown III.
New York Knicks Team News
Derrick Rose is OUT for the game and is perhaps going to return after All-Star Break.
RJ Barrett is OUT for the game
Nerlens Noel is QUESTIONABLE for the game
Knicks Expected Starting Five
Middle: C: Mitchell Robinson | PF: Julius Randle
Guards: PG: Kemba Walker | SG: Evan Fournier | SG: Quinten Grimes
BENCH: Alec Burks, Immanuel Quickley, Cam Reddish, Obi Toppin, Miles McBride, Nerlens Noel, Taj Gibson, Jericho Sims.

NBA Scores, Fantasy Basketball Top Picks
Julius Randle(NYK)
Points: 28
Rebounds: 16
Assists: 07
Blocks: 01
Randle has picked up his game since February has begun and it seems like he has hit the hottest spell of the season now. The Forward has scored 25+, has grabbed 10+ rebounds, and dished 4 or more assists a game these days. Julius can be selected as a Star/Pro Player in the Dream 11 NBA Fantasy scenario.
Expected Fantasy Points Range: 44-56

Anfernee Simons (POR)
Points: 29
Rebounds: 00
Assists: 05
Anfernee has become an all-around scorer and he has gotten the reins of the Trail Blazers team with McCollum and Powell traded away to different units. Simons has scored 19 or more in the last few games while dishing 5-7 assists a game.
Expected Fantasy Points Range: 29-37
Mitchell Robinson(NYK)
Points: 07
Rebounds: 11
Assists: 01
Mitchell has been a terrific presence in the middle for the Knicks and his rebounding and shot-blocking has been huge for the team. Robinson has been scoring 7 or more or grabbing 10 or more rebounds a game regularly.
Expected Fantasy Points Range: 18-32

Jusuf Nurkic(POR)
Points: 19
Rebound: 12
Assists: 03
Nurkic is a terrific Center who has continued to provide high-quality rebounding and scoring for his Trail Blazers squad. Nurkic has been scoring in 14-19 points and has grabbed 10-14 rebounds a game regularly.
Expected Fantasy Points Range: 30-45

Justise Winslow(POR)
Points: 11
Rebounds: 08
Assists: 03
Steals: 04
Justise has been having a decent impact with the Trail Blazers and he has been grabbing a ton of rebounds. He has been in 11-12 points and 6-9 rebounds lately while clinching 2 or more steals regularly.
Expected Fantasy Points Range: 24-32
Evan Fournier(NYK)
Points: 22
Rebounds: 01
Assists: 00
Evan has been playing well recently and his shooting efficiency and consistency have both picked up. Fournier has scored in the 15-22 points range recently.
Expected Fantasy Points Range: 24-35

POR vs NYK Dream11 LINEUP BALANCERS
CJ Elleby(POR) compiled 8 points, 8 rebounds, 4 assists,

2 steals

in the last game. Elleby has been getting some boards recently and he has been scoring 8-12 points and has grabbed 8-9 rebounds in the last game.
Alec Burks(NYK)

had

15 points, 6 rebounds, 5 assists,

1 steal

in the last game. Burks has been struggling shooting-wise but has picked it up a bit recently, scoring in the 12-15 points range and has grabbed 4-6 rebounds a game recently.

Kemba Walker(NYK) had 8 points, 6 assists, 3 rebounds

in

the last game. Walker's offense has been down recently and he has scored 10 or fewer points throughout the season.
Ben McLemore(POR) had 8 points, 2 rebounds,

3 steals

in the last game. Ben has been doing a decent job on the offensive end but needs to shore up the efficiency. He has usually been in the 8-11 points range.
Cam Reddish(NYK) had 12 points, 3 rebounds,

2 steals

in the last game. Reddish hasn't played many minutes recently and the above range is rather an exception.
Greg Brown III(POR)

had

11 points, 2 rebounds,

1 block

in the last game. Brown III has earned minutes with roster spots opening up. He has scored 10-15 points in the last three games.

Dennis Smith Jr.(POR) had 7 points, 11 assists, 2 rebounds,

6 steals

in the last contest. Dennis usually doesn't get these many assists, he is usually in the 3-5 range while scoring 6-10 points a game.
Taj Gibson(NYK) had 10 points, 7 rebounds, 1 assist,

1 block

in the last game. Will the veteran big Foward get enough minutes to make this impact?
Trenton Watford(POR) had 6 points, 4 rebounds,

1 steal

in the last game. Watford has been scoring in the 6-8 range while clinching 4-6 rebounds a game.
Quinten Grimes(NYK) had 6 points, 3 rebounds,

1 block

in the last game. Quinten has been in the 4-6 points range.
Obi Toppin(NYK) had 3 points, 4 rebounds, 1 assist in the last game. Obi has been not receiving many minutes these days.
Immanuel Quickley(NYK) had 5 points, 1 assist in the last game. His minutes also keep taking a hit.
POR vs NYK Dream11 Team
PG: Q Grimes
SG: A Burks, A Simons
SF: J Winslow, E Fournier
PF: J Randle(SP)
C:   J Nurkic(PP), M Robinson

If you like our Dream11 Prediction Tips, please share this article with your friends, who are also interested in playing Dream11 Fantasy Leagues. Don't forget to follow us on Twitter, Telegram, and YouTube for the best Dream11 Fantasy Tips.
Where to watch NBA Live Score?
Not a great piece of news for the Indian fans who want to catch Julius Randle take it to the rack versus Jusuf Nurkic. This contest is not available on streaming platforms Voot and JIO TU, and well TV services MTV and VH1 aren't showcasing many games either. That is why the best mode to catch most of the NBA action is to plug into the NBA League Pass and if you have some bucks to spare, then purchase the annual subscription and you get both the live stream and the full game replay. To know the scorecards, stats, and news, go to the official website of the NBA.
Never miss an update, visit Google News & FOLLOW US.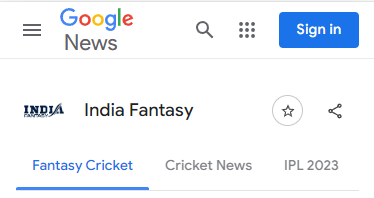 For daily fantasy sports tips on your mobile phone, Fill out the form below