Old Faces in New Places: Checking in with the Fantasy values of players traded at the deadline
Updated on: Mar 7, 2018 2:01 pm IST
It's been almost a month since the NBA's trade deadline passed, and this year's 'stock-exchange season' was busier than usual. In the weeks leading up to the deadline—even, until the last few hours before the deadline—some prominent teams changed their entire shape and structure to bring a number of old faces in new faces.
How are these new faces dealing with the changes so far? With an admittedly small sample-size to guide us, here's a look at how the statistical performances of some of the top players has adjusted in their new team colours.
Isaiah Thomas: Cavaliers à Lakers
– Before Trade: 15 games,14.7 ppg, 4.5 apg, 2.1 rpg, 0.6 spg, 0.1 bpg, .361 FG%, 0.868 FT %, .253 3pt%, 2.7 TOpg.
– After Trade: 8 games,16.1 ppg, 4.9 apg, 1.8 rpg, 0.4 spg, 0.1 bpg, .423 FG%, 0.968 FT%, .354 3pt%, 3.3 TOpg.
Following personal tragedy, a hip injury, and two unwelcome trades, Isaiah Thomas has had a year to forget. But the once-proclaimed "King of the Fourth" has found some form of joy back in his game after landing up in Los Angeles last month, improving his scoring productivity, and particularly, seeing his shooting numbers make a marked improvement.
Rodney Hood: Jazz à Cavaliers
– Before Trade: 39 games, 16.8 ppg, 1.7 apg, 2.8 rpg, 0.8 spg, 0.2 bpg, .424 FG%, .876 FT%, .389 3pt%, 1.6 TOpg.
– After Trade: 9 games, 10.5 ppg, 1.6 apg, 3.0 rpg, 0.6 spg, 0.4 bpg, .430 FG%, .800 FT%, .343 3pt%, 0.6 TOpg.
While he was higher up the offensive hierarchy in Utah, Hood's role has changed playing with LeBron James in Cleveland. He is taking about five fewer shots per game while spending a similar amount of time on the floor, an indication that there is less expectation on him to look for his own offense.
Dwyane Wade: Cavaliers à Heat
– Before Trade: 46 games, 11.2 ppg, 3.5 apg, 3.9 rpg, 0.9 spg, 0.7 bpg, .455 FG%, .701 FT%, .329 3pt%, 2.0 TOpg.
– After Trade: 8 games, 13.3 ppg, 2.5 apg, 4.4 rpg, 0.8 spg, 0.5 bpg, .459 FG%, .727 FT%, .237 3pt%, 2.8 TOpg.
Like Thomas above, Wade is taking and making more shots now that he has left LeBron's side. Back in Miami where he became a Hall of Fame player, his scoring numbers have taken a small bump from his half-season in Cleveland, but he is slightly more inefficient from the field.
Elfrid Payton: Magic à Suns
– Before Trade: 44 games, 13.0 ppg, 6.3 apg, 4.0 rpg, 1.5 spg, 0.4 bpg, .520 FG%, .632 FT%, .373 3pt%, 2.6 TOpg.
– After Trade: 9 games, 16.4 ppg, 8.2 apg, 8.0 apg, 1.1 spg, 0.4 bpg, .479 FG%, .778 FT%, .286 3pt%, 3.4 TOpg.

The sample size is extremely small, but Elfrid Payton's move to Phoenix has been a success, as he is averaging career highs in minutes, scoring, rebounds, and assists for his first few weeks in the backcourt.
Jordan Clarkson: Lakers à Cavaliers
– Before Trade: 53 games, 14.5 ppg, 3.3 apg, 3.0 rpg, 0.7 spg, 0.1 bpg, .488 FG%, .795 FT%, .324 3pt%, 1.8 TOpg.
– After Trade: 8 games, 13.3 ppg, 2.1 apg, 3.0, 0.6 spg, 0.1 bpg, .506 FG%, .688 FT%, 0.406 3pt%, 1.3 TOpg.
Clarkson has been one of the best bench scorers in the league, but like others who have recently joined LeBron in Cleveland, his shot attempts and points totals have taken a slight dip. On the
positive side, though, he is getting better, more open shots, and his shooting percentages have increased, particularly from beyond the three-point line.
You can catch Hood and Clarkson in action this week as the Cavaliers play against the Pistons on Tuesday morning (India time), head to the Mile High City to play the Nuggets on Thursday, and close the week with a matchup against the Lakers on Monday, in a game where recently-traded Clarkson, Thomas, and others will face off. Thomas will also suit up for LA as they host the Trail Blazers on Tuesday and play the Nuggets on Saturday. Elfrid and the Suns will play Wade and the Heat on Tuesday night in Miami. The Heat will play two games (home and away) against the Wizards and have a matchup with 76ers for the rest of the week. Phoenix are set to face off against the Oklahoma City Thunder and the Charlotte Hornets, too.
Other games to watch this week:
Wednesday, March 7:
Houston Rockets vs. Oklahoma City Thunder – Former teammates and superstar guards James Harden and Russell Westbrook will meet up in what always is a spectacular matchup with fireworks, triple-doubles, and some incredible three-point shooting from Houston, the hottest team in the league.
Thursday, March 8:
Toronto Raptors vs. Detroit Pistons – The Pistons are another team that recently made a major move, bringing in Blake Griffin to partner up with Andre Drummond in the frontcourt. Detroit has struggled after a fast start, and this should be a challenging game for them against the Raptors, who have the best record in the East.
Friday, March 9:
San Antonio Spurs vs. Golden State Warriors – Last year's Western Conference Final match-up won't have the same prestige as the Spurs play without Kawhi Leonard. The Warriors never take a Popovich-coached team lightly, however, and the usual fantastic-foursome of Golden State will come out to play in this must-watch game.
Never miss an update, visit Google News & FOLLOW US.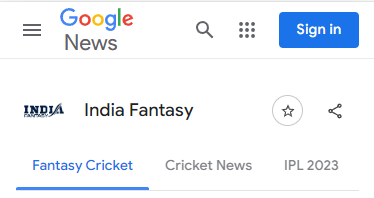 For daily fantasy sports tips on your mobile phone, Fill out the form below