Pratima Singh Ishant Sharma Wife – Age, Basketball Career, Instagram
Updated on: May 24, 2021 4:10 pm IST

Ishant Sharma Wife Pratima Singh : Times have changed and so thus the number of women in sports. With more girls going to school the number of girls entering sports has also increased.
Pratima Singh Ishant Sharma Wife
Pratima Singh is first a member of Indian Women's Basketball Team and then a wife to Indian Cricketer Ishant Sharma.  Pratima started playing basketball in 2003 and since then have won many national and international matches.
Date of Birth- 6th February 1990
Age- 29 years
Birthplace-  Varanasi, Uttar Pradesh
Hometown- Varanasi, Uttar Pradesh
Nationality- Indian
Religion- Hinduism
Profession- Indian Basketball Player
School- Rani Murar Kumari Balika Inter College, Varanasi
College-  Jesus and Mary College, Delhi (Delhi University)
Netaji Subas National Insititute of Sports, Patiala
Educational Qualification- Masters in Physical Education
Bachelor of Physical & Health Education
Bachelor of Arts in Psychology
Diploma in Basketball Coaching
Family- Gauri Shankar Singh ( Father)
Urmila Singh ( Mother)
Akanksha Singh, Priyanka Singh, Prashanti Sing ( Sisters)
Vikrant Solanki (Brother)
Early Life
Pratima Singh belongs to a family of Sports players. Pratima Singh learned basketball from Udai Pratap College and began playing basketball in 2003.

Playing Career
Pratima Singh was very disciplined and good at her game which led her to become a part of Junior Indian Team in 2006. She played exceptionally with the team for 2 years which led her to become the Captain of the team in 2006. Under her leadership, the team won many national level tournaments including Junior National championship in Bhilwara, Rajasthan. During her college years in Jesus and Mary, Delhi University she won many matches and titles. She was awarded 'Best Player' titles many a time during her college tenure. Also, she headed the Delhi University team in All India Inter-University, Kottayam, Kerala 2010 where they went on to win the gold medal. Her team also won a gold medal in All India University Basketball Championship at Nellore in which she represented the team as a Vice-captain and won the best player title along with her sister, Akanksha Singh.
She suffered from a knee injury which led her to take a break from Basketball but soon she rejoined after a lot of hard work and courage. Soon after her return, she won the first 3×3 FIBA Asia Championship and also became the highest scorer in all the tournaments of 2012.
Marriage
Pratima Singh married Ishant Sharma on December 10, 2016. Ishant Sharma is an Indian Cricket player who is loved by all. This union of two strong sports player from different sports makes a strong duo.
They not just support each other personally but professionally also. You can see both of them training together and supporting each others' sports events.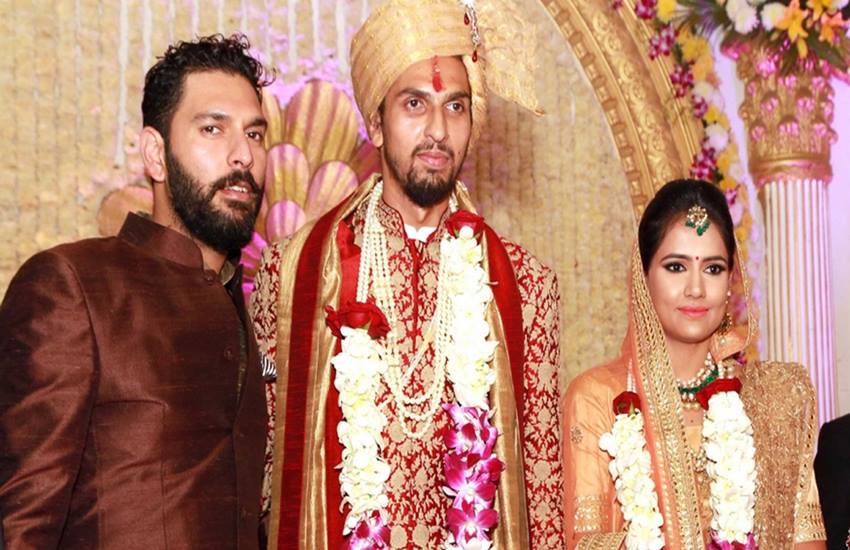 Pratima Ishant Sharma Love Story
Popularity and media attention was not new to Pratima Singh. She has been in news since her early Basketball days and her marriage to Ishant Sharma only increased her fan following. Her Instagram handle has 88.1 K followers and you can see the couple spending time with family, exercising together, their vacation pics and much more.
Stay connected with us for all the updates on Pratima Singh's Biography- Early Life, Career, Marriage, and Other Interesting Facts.
Pratima Singh Instagram
For daily fantasy sports tips on your mobile phone, Fill out the form below