5 Most Expensive Things Owned By Rohit Sharma
Updated on: May 26, 2023 12:12 pm IST
After a shaky start to international cricket Rohit Sharma has eventually made his mark on the international arena. Apart from being India's first choice opener in all formats now, he is also the vice captain of the Indian cricket team and also the captain of his IPL franchise Mumbai Indians. Mumbai Indians under his leadership have won the IPL 5 times and he is according to a few people the best captain going around in T20s. The elegance that he shows in his batting is a testament to the style the man has and it also reflects in the things he owns. He is also a doting father and a committed husband. His wife Ritika Sajdeh is also his manager. He first made his presence felt in the 2007 world cup where he came into the game in a difficult situation as a young player and scored an important innings. He has since had an up and down career but since 2013, when he was promoted to the top of the order, he has been really consistent and has performed at his best. His earnings have grown manifolds since then too. Here is a list of the 5 most expensive things owned by Rohit Sharma.
1. Hublot watch collection
Rohit is a busy man and really needs to manage his time well. Well among the most expensive things owned by Rohit Sharma is his watch collection. Hublot is surely the brand that he prefers and this is a brand that keeps him up and ready for his practice and workout sessions.
His collection includes three watches. One is the Hublot Ferrari Unico Magic Gold which is worth 27.8 Lakh. The superstar batsman also has other watches which he is very proud of.
The other watches include the Hublot classic collection where the black watch costs 5 lakh and the Blue one costs 6 lakhs. He comes from a really humble background and for him to own this piece of beauty must be really satisfying for sure.
2. Regular car entourage
Rohit is a practical man and while he has an entourage of some really expensive cars, he also has brought himself a couple of regular reasonably priced (by his standards) cars.
He has a Grand Vitara Brezza which is estimated to be around 10 lakh rs and a Skoda Laura which is estimated to be worth around 20 lakh.
That is peanuts for him but if you think about it in Mumbai traffic, it may well be a very smart investment.
He is known for his simplicity when it comes to the game too where his game is all about seeing ball and hitting ball. He has been on occasions criticized for this approach but he doesn't want to change it.
Related 5 Most Expensive Things Owned By MS Dhoni
3. Holiday Home in Khandala and other personal investments
He is known for his lazy elegance and it doesn't come without a calm mind at the top. He spends his holidays in his luxurious 5cr worth home in Khandala.
The home is equipped with all the modern amenities where he often goes and spends time with his wife and his daughter Samaira.
On his social media, he keeps sharing pictures of this holiday home and his family. His daughter is a sensation on social media too. He is known to have personal investments to the tune of 88 cr rupees approximately and that is a whooping figure.
He is certainly a big brand with investments too and it is only growing right now. The growth has paralleled his rise in all formats and particularly post his exploits in the 2019 world cup with 5 centuries in the tournament, he is now seen as one of the greatest batsmen to have played in the modern game. To go with this, his 5 IPL trophies have helped him grow in stature as a brand.

Related 5 Most Expensive Houses of Indian Cricketers
4. Luxury cars entourage
Now that we have spoken about the regular cars that he owns, its time we talk about his mean machines. His BMW M5 costs a whooping 1.33 crore Rupees. Rohit has some real love for cars and is often seen driving around in his cars on the streets of Mumbai particularly towards the Marine drive area driving to his favorite ground, the Wankhede stadium.
Mumbai has always had a rich history of producing some great talent and Rohit is just one of the cricketers who is following the lineage of the likes of Sunil Gavaskar and Sachin Tendulkar.
Adding to his BMW is his Mercedes GLS 350d which is worth 95 Lakh. The monster of a vehicle really dominates the roads the way he dominates on the cricket pitch when he scores 200s in ODI cricket.
His BMW 350I is worth 80 Lakhs and is another sleek vehicle which he loves driving around in. You may see a few additions here as he keeps growing in stature and getting into the twilight of his career after which he will get some time for himself.
5. Worli House
Sharing the neighborhood with the likes of his captain Virat Kohli and his close friend Yuvraj Singh. Rohit lives in one of the most famous neighborhoods of Mumbai in Worli.
He lives in a luxurious 30 crore flat where he looks over the gorgeous Arabian sea and the marvelous skyline that comes with a horizon.
He is often seen spending time with his wife in the balcony and working out overlooking the sea. The house is estimated to be worth over 30 crores and has a sparkling coverage of close to 7000 sq ft.
It is said to be equipped with some of the most modern equipment ever and he loves to host his teammate friends and other friends at his house. He certainly values his time off the ground and spends it in the most luxurious way possible.
Follow us on Google News
Never miss an update, visit Google News & FOLLOW US.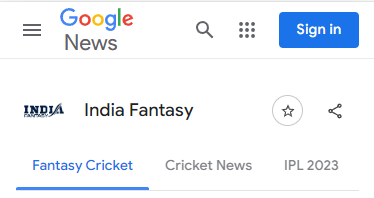 For daily fantasy sports tips on your mobile phone, Fill out the form below