Virat Kohli Diet Plan? Check out If Indian Captain Vegan Or Eggetarian?
Updated on: Sep 20, 2022 6:07 pm IST
Virat Kohli Diet Plan: Team India captain Virat Kohli is definitely one of the topmost role models for the modern-day young generation. The Indian batting maestro has a massive fan following across the globe for both his discipline on and off the cricket field. In the recent development, Kohli took to Twitter in order to reveal some insights on his special vegetarian diet and many of his fans were stunned by the cricketer's revelations.

Virat Kohli Diet Plan: Is Virat Kohli Vegan?
Indian captain Virat Kohli revealed that he never claimed to be a vegan and noted that he is very much a vegetarian while silencing all the trolls regarding him eating eggs in his regular diet. Although, the 32-year-old Indian batsman had earlier claimed of him turning completely into a vegan which forced him to give away meat, chicken and eggs in his diet. Therefore, the fans were taken to the surprise by Kohli mentioning eggs in his normal diet plan during an interactive session on Instagram.
I never claimed to be vegan. Always maintained I'm vegetarian. Take a deep breath and eat your Veggies (if you want 😉)💪😂✌️

— Virat Kohli (@imVkohli) June 1, 2021
"I never claimed to be vegan. Always maintained I'm vegetarian. Take a deep breath and eat your Veggies (if you want)" wrote Virat Kohli on Twitter.
Related: Virat Kohli Defines his Relationship with MS Dhoni
Here are some of the reactions from fans to Virat Kohli diet plan:
https://twitter.com/____narcissist/status/1399731881822720000
Kohli : I'm not vegan, I'm vegetarian, peacefully eat your veggies

Meanwhile Rohit sharma: pic.twitter.com/CTYLrQqlU2

— Tanishq Ganu (@smart__leaks) June 1, 2021
Virat Kohli claims he is a vegan but in his latest AMA, he said his diet includes eggs. That's bothering me.

— Jagruti (@JagrutiPotphode) May 30, 2021
Egg eating vegan Kohli 🤪 pic.twitter.com/OVEQyU7ieL

— Aryan (@aryansrivastav_) May 29, 2021
Related: Virat Kohli Net Worth in Rupees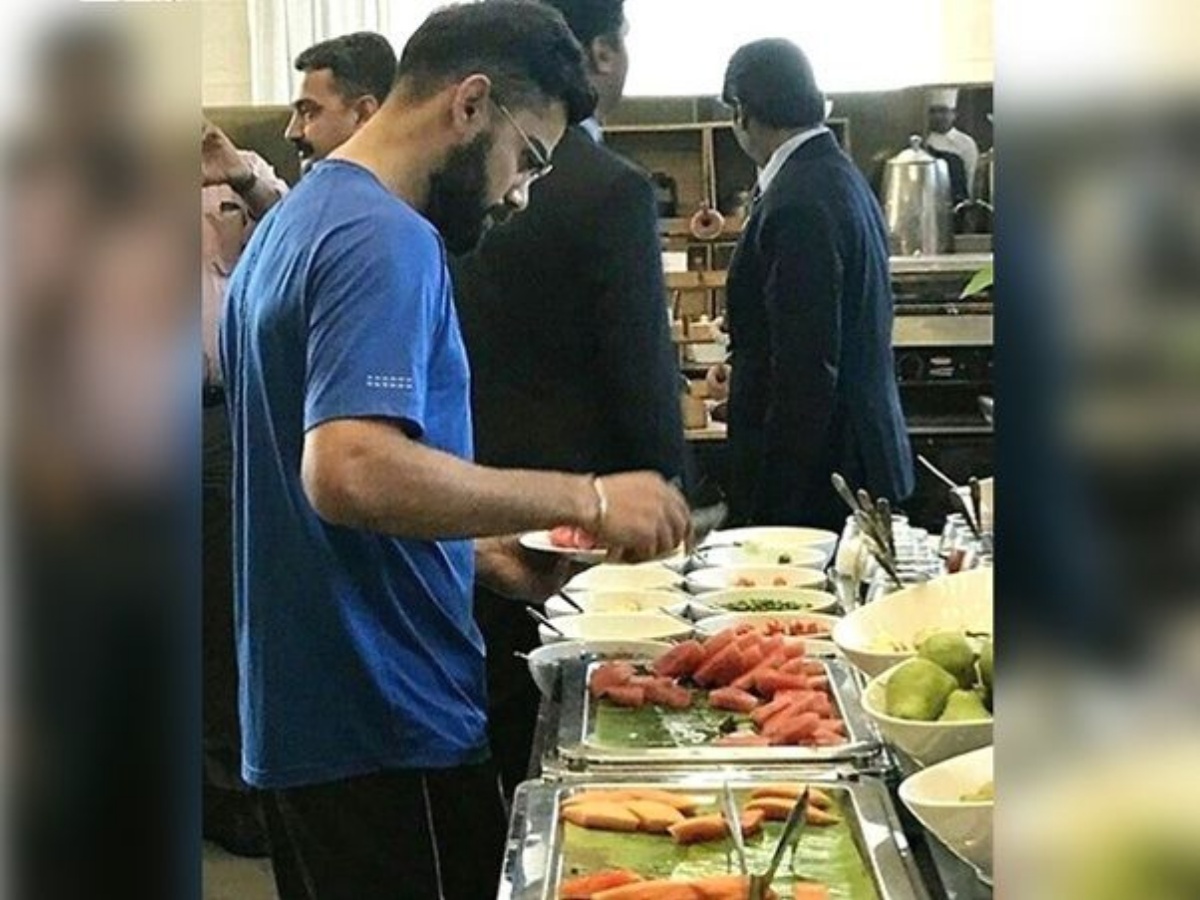 Is Virat Kohli Vegan?
Incidentally, during a recent Ask Me Anything (AMA) session on Instagram, one of the fans asked Virat Kohli about his diet. In reply, the cricketer said, "lots of vegetables, some eggs, 2 cups of coffee, dal, quinoa, lots of spinach, love dosas too." However, Kohli also revealed that he follows this diet plan in controlled quantities.
Related: Virat Kohli Stunned after Accidental Crossbar Challenge-WATCH
What Is Virat Kohli Weight?
Virat Kohli is one of the fittest athletes in the whole world. He takes his fitness ultra seriously and is always in great shape. Virat Kohli weight is around 69 KG.
In the meanwhile, the Virat Kohli-led India Test contingent will be leaving for England on June 2 for the inaugural World Test Championship (WTC) final against New Zealand scheduled to start from June 18 in Southampton. In their long English summer ahead, India will also play five Test matches against England starting from August 4.
For more cricket news, click here