2017 Champions Trophy Final Scorecard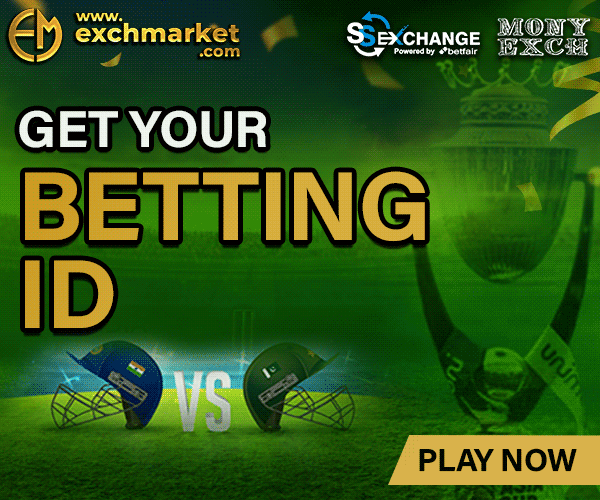 Updated on: Jun 8, 2023 1:10 pm IST
 The match was a clash between India and Pakistan in the limited-overs format. Pakistan won the toss and chose to bat first. Azhar Ali and Fakhar Zaman provided a solid start, with Azhar Ali scoring 59 runs before being run out. Fakhar Zaman played an exceptional innings, smashing 114 runs off 106 balls, including 12 fours and 3 sixes. Here's detailed 2017 Champions Trophy Final Scorecard
2017 champions trophy final scorecard
| Batsman | Runs | Balls | 4s | 6s | Strike Rate |
| --- | --- | --- | --- | --- | --- |
| Rohit Sharma | 0 | 3 | 0 | 0 | 0.00 |
| Shikhar Dhawan | 21 | 22 | 4 | 0 | 95.45 |
| Virat Kohli | 5 | 9 | 0 | 0 | 55.55 |
| Yuvraj Singh | 22 | 31 | 4 | 0 | 70.96 |
| MS Dhoni | 4 | 16 | 0 | 0 | 25.00 |
| Kedar Jadhav | 9 | 13 | 2 | 0 | 69.23 |
| Hardik Pandya | 76 | 43 | 4 | 6 | 176.74 |
| Ravindra Jadeja | 15 | 26 | 0 | 0 | 57.69 |
| Ravichandran Ashwin | 1 | 3 | 0 | 0 | 33.33 |
| Bhuvneshwar Kumar | 1 | 8 | 0 | 0 | 12.50 |
| Jasprit Bumrah | 1 | 9 | 0 | 0 | 11.11 |
Bowling Figures
| Bowler | Overs | Maiden | Runs | Wickets | Economy | Wide | No Ball |
| --- | --- | --- | --- | --- | --- | --- | --- |
| Mohammad Amir | 6 | 2 | 16 | 3 | 2.66 | 0 | 0 |
| Junaid Khan | 6 | 1 | 20 | 1 | 3.33 | 0 | 0 |
| Mohammad Hafeez | 1 | 0 | 13 | 0 | 13.00 | 0 | 0 |
| Hasan Ali | 6.3 | 1 | 19 | 3 | 2.92 | 0 | 0 |
| Shadab Khan | 7 | 0 | 60 | 2 | 8.57 | 0 | 0 |
| Imad Wasim | 0.3 | 0 | 3 | 0 | 6.00 | 0 | 0 |
| Fakhar Zaman | 3.3 | 0 | 25 | 0 | 7.14 | 0 | 0 |
Pakistan – 1st Innings
| Batsman | Runs | Balls | 4s | 6s | Strike Rate |
| --- | --- | --- | --- | --- | --- |
| Azhar Ali | 59 | 71 | 6 | 1 | 83.09 |
| Fakhar Zaman | 114 | 106 | 12 | 3 | 107.54 |
| Babar Azam | 46 | 52 | 4 | 0 | 88.46 |
| Shoaib Malik | 12 | 16 | 0 | 1 | 75.00 |
| Mohammad Hafeez | 57 | 37 | 4 | 3 | 154.05 |
| Imad Wasim | 25 | 21 | 1 | 1 | 119.04 |
Did not bat: Sarfaraz Ahmed (c)†, Mohammad Amir, Shadab Khan, Hasan Ali, Junaid Khan
Bowling Figures
| Bowler | Overs | Maiden | Runs | Wickets | Economy | Wide | No Ball |
| --- | --- | --- | --- | --- | --- | --- | --- |
| Bhuvneshwar Kumar | 10 | 2 | 44 | 1 | 4.40 | 1 | 0 |
| Jasprit Bumrah | 9 | 0 | 68 | 0 | 7.55 | 5 | 3 |
| Ravichandran Ashwin | 10 | 0 | 70 | 0 | 7.00 | 4 | 0 |
| Hardik Pandya | 10 | 0 | 53 | 1 | 5.30 | 1 | 0 |
| Ravindra Jadeja | 8 | 0 | 67 | 0 | 8.37 | 0 | 0 |
| Kedar Jadhav | 3 | 0 | 27 | 1 | 9.00 | 2 | 0 |
Babar Azam and Shoaib Malik made valuable contributions, scoring 46 and 12 runs respectively. Mohammad Hafeez played a blistering unbeaten innings of 57 runs from just 37 balls, accelerating the run rate towards the end. Imad Wasim also provided a quick cameo, scoring 25 runs off 21 deliveries. Pakistan finished their innings with a commanding total of 338 for 4 in 50 overs.
Chasing 339 runs to win, India had a disastrous start, losing early wickets, including the key wickets of Rohit Sharma and Virat Kohli. Shikhar Dhawan and Yuvraj Singh made modest contributions of 21 and 22 runs respectively. Hardik Pandya played a brilliant knock, smashing 76 runs off just 43 balls, including 4 fours and 6 sixes. However, he ran out of partners as wickets kept falling at the other end.


Related MS Dhoni with All Trophies
Pakistan's bowlers, led by Mohammad Amir and Hasan Ali, produced a disciplined performance to restrict India. Amir took 3 wickets, while Hasan Ali also claimed 3 wickets, with Shadab Khan and Junaid Khan picking up 2 wickets each. India was eventually bowled out for 158 runs in 30.3 overs, falling short of the target by 180 runs.
Pakistan emerged victorious in the match, winning the T20 World Cup final by a comprehensive margin of 180 runs. Fakhar Zaman was awarded the Player of the Match for his outstanding century. It was a memorable victory for Pakistan, showcasing their dominance in the tournament and lifting the prestigious trophy.
Follow us on Google News
Never miss an update, visit Google News & FOLLOW US.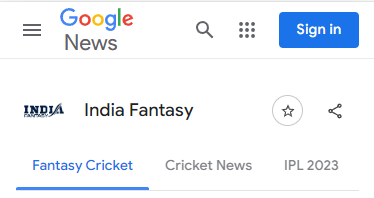 For daily fantasy sports tips on your mobile phone, Fill out the form below