5 Best knocks of AB de Villiers
Updated on: May 30, 2018 8:52 pm IST
AB de Villiers announced that he will retire from international cricket during IPL 2018 and it came as a surprise to everyone given the form he had portrayed through the IPL. The modern-day great was one of the best entertainers in the game and has wowed not just South African fans but from everyone around the globe.
AB is perhaps the most versatile player of this generation. Able to play at any position in the batting lineup and every format, de Villiers has also been a bowler as well as a wicketkeeper. A brilliant fielder, de Villiers is South Africa's version of Mr. Cricket, a term associated with Michael Hussey of Australia.
The batsman from Pretoria has scored 50 centuries across all formats, domestic as well as international: 22 in Tests, 25 in ODIs and 3 in IPL. On his retirement, displaying what a team player he is, AB said that it is time for others to take up but frankly only a few will ever be able to match his brilliance and honesty.
Here, we see his best 5 innings internationally and domestically.
1) 33 of 220 balls against Australia in 2008
Let's start with a modest one. One must be thinking how someone who has been raved about his entertainment play such a boring inning. But as established, de Villiers showed his team player instincts in the innings.
South Africa were 74/4 on the final day of the test against Australia at Adelaide in 2008. South Africa was set a target of 430 in the final innings. AB used all his willpower to make sure that SA didn't suffer a defeat as he batted resiliently for 4 hours.
Faf Du Plessis took all the plaudits for his century but without de Villiers' contribution, the outcome of the match would have been different. SA ended the match with 248/8 avoiding defeat narrowly.
2) 133 of 59 against MI
Now let's get back to the IPL where de Villiers made himself so adored by the crowd. This match was in Mumbai's den. MI was to become the prospective winners of this season's IPL but de Villiers' innings stood out nevertheless.
The maestro from SA partnered Virat Kohli for a stand of 215 runs while dispatching every bowler that MI threw on. AB de Villiers came at a situation when Gayle had been dismissed for a duck and controlled the innings throughout. RCB went on to win the match.
3) 278 of 418 balls against Pakistan at Abu Dhabi

AB de Villiers walked on to the crease with SA struggling at 33/3 with a huge task to his hands. Matches in the subcontinent against Pakistani bowlers have never been easy for anyone. But, you know AB, if it's his day he'll knock everyone left, right and center. And, that's what he did.
Batting for 10 hours continuously, de Villiers' innings lifted SA from 33/3 to 584/7 after which they declared. This was at that time the highest ever score by a Proteas batsman in international cricket. The match ended in a draw but de Villiers had established his supremacy.
4) 149 of 44 balls against West Indies at Johannesburg
The stage was set for a late finish. SA were 247 for one when de Villiers walked out to bat and stole the show. He broke the record for the fastest ODI century in this game after he smacked a 100 of just 31 balls.
de Villiers propelled the SA team to a mammoth 439 runs and wrote his name in the history books. The best entertainer of modern day? Possibly.
5) 126 of 146 against Australia at Perth
AB certainly loves performing against the Kangaroos. Another test against Australia, another match-defining inning. This test held in 2018 showed what a masterclass de Villiers can produce on his day.
SA was trailing the series 0-1 and then de Villiers happened in the second test. Taking the attack to the OZs, de Villiers made sure that SA won this one by 6 wickets.
Even, de Villiers described this innings as one of his best ever.
We'll miss you AB, we most certainly will.
Never miss an update, visit Google News & FOLLOW US.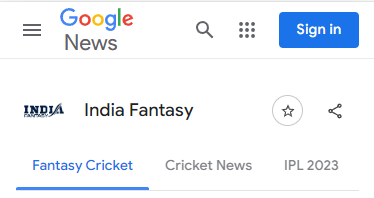 For daily fantasy sports tips on your mobile phone, Fill out the form below