Hardik Pandya fastest ball: What is the fastest delivery bowled by Hardik Pandya in international cricket? Check here
Updated on: Jan 19, 2023 12:01 pm IST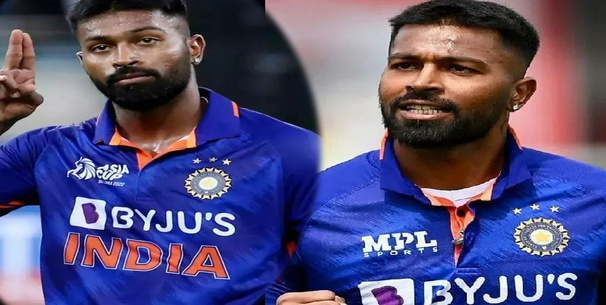 Hardik Pandya fastest ball: Hardik Pandya's injuries have been a cause of concern for Indian cricket fans in recent years. The all-rounder has been plagued by injuries since the 2018 Asia Cup in the UAE and has had to miss a number of matches for the Indian team. His injury issues have also affected his batting and bowling performances, leading to his dip in form.
Despite his struggles and setbacks, Hardik Pandya continues to be an integral part of the Indian team due to his skill set and match winning ability. Pandya's resilience and determination in the face of adversity have inspired many aspiring athletes around the world.
Hardik Pandya fastest ball
It would be fair to say that Hardik Pandya the 'all-rounder' was reborn during the 2022 IPL season. He led the new franchise Gujarat Titans to the title in their maiden season and himself contributed with both bat and ball. He found his place back in the national T20I side against South Africa at home and then kept his place in India's tour to England for the T20I series in July.

It was the first T20I of the series against England and Pandya scored a crucial 51 off 33 deliveries and scalped 4 wickets with the ball. In the same match he clocked 90+ Mph i.e., 146.1 Kph which happens to be Hardik Pandya's fastest delivery in international cricket.
Hardik's back injury
The Indian all-rounder suffered a back injury during the 2018 Asia Cup, and he was stretchered out of the Dubai stadium. His back injury kept him out of action for at least four to six weeks. He did play the 2019 World Cup in England but wasn't at his best. He also featured in the 2021 T20 World Cup in UAE but didn't bowl at all as he played purely as a batter. From 3 innings Hardik scored 69 runs with only 2 sixes to his name. It was the 2022 IPL season where he redeemed himself and started bowling and rest is history.