IPL Auction 2023: Complete list of 991 players registered
Updated on: Dec 2, 2022 8:23 pm IST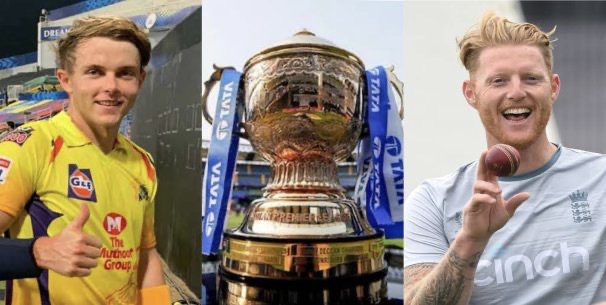 IPL Auction 2023: While many still can't get over the impact left by IPL 2022, the preparations for the next edition of the tournament is underway. After the franchises released list of releases and retained players, the excitement for the auction is building up. All the teams would be looking to fill the uncovered bases when the players will go under hammer.
IPL Auction 2023: 991 players register the themselves for the auction 
Indian Premier League (IPL) 2023 will see a mini auction taking place this time around. The event is slated to take place in Kochi on Friday (23rd December). A total of 991 players have registered their names to go under the hammer. The tally of 991 include 714 Indians and 277 overseas players, out of which only 87 cricketers will be picked as a franchise can have maximum of 25 players.
Out of 991 players, 786 players are uncapped while 185 are capped along with 20 players that are from associate nations as well. There are total of 19 Indian and 166 international capped players whereas 695 Indians are uncapped along 91 uncapped international players.
Apart from 714 players from India, 57 are Australians, 52 from South Africa, 33 Caribbean players, 31 English and 27 Kiwi players. There also 14 players from Afghanistan as well along with 6 from Bangladesh and 23 from Sri Lanka. Players from Ireland (8), Namibia (5), Netherlands (7), Scotland (2), UAE (6) and Zimbabwe (6) have also registered.

IPL Auction 2023: Complete list of 991 players that have registered for event 
Here's the complete list of 991 players who have registered for the IPL Auction 2023 
| | | |
| --- | --- | --- |
| S.NO | Country | Players Registered |
| 1. | India  | 714  |
| 2. | Afghanistan | 14 |
| 3. | Australia | 57 |
| 4. | Bangladesh | 6 |
| 5. | England | 31 |
| 6. | Ireland | 8 |
| 7. | Namibia | 5 |
| 8. | Netherlands | 7 |
| 9. | New Zealand | 27 |
| 10. | Scotland | 2 |
| 11. | South Africa | 52 |
| 12. | Sri Lanka | 23 |
| 13. | United Arab Emirates (UAE) | 6 |
| 14. | West Indies | 33 |
| 15. | Zimbabwe | 6 |
Here's the complete breakup of all 991 players that have registered themselves for the Indian Premier League (IPL) 2023 auction:
| | | | | | | | |
| --- | --- | --- | --- | --- | --- | --- | --- |
| S.No  | Total Capped players  | Total uncapped players  | Capped Indian players  | Capped International played  | Uncapped Indian players  | Uncapped international players  | Associate national players  |
| 1. | 186 | 786 | 19 | 166 | 604 | 88 | 20 |