Ravindra Jadeja out of T20 World Cup 2022: Report
Updated on: Sep 9, 2022 4:48 pm IST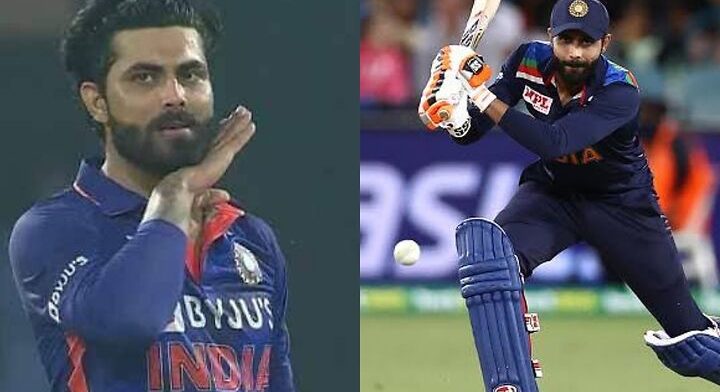 India have suffered a massive blow ahead of the T20 world cup in Australia. India were knocked out in the super 4 stage in Asia cup after having lost the games to Pakistan and Sri Lanka. India missed Ravindra Jadeja in those games, not literally but the absence of him messed up the balance of the team which made the Indian team to make some selection blunders.
T20 world cup 2022: Ravindra Jadeja ruled out
Ravindra Jadeja was ruled out of the Asia Cup after sustaining an injury in his knee after the game against Hong Kong. He was sent back to India immediately where he got operated. The latest reports suggest that he will not take part in the upcoming T20 world cup in Australia.
According to TOI, it has been reported that,
He had to balance himself on some kind of a Ski-board as part of an adventure activity- not part of the training manual at all. It was absolutely unnecessary. He slipped and twisted his knee badly, which led to a surgery.
There are so many controversies surrounding the injury but that would be the least of the concern for Rohit Sharma at the moment. Ravindra Jadeja is an important asset to India with regards to the balance of the team across formats let alone T20Is. He can contribute in all the three departments of the game, and he along with Hardik Pandya in the XI would have given immense flexibility to the Indian captain.

Top 5 batsmen with most runs in T20I
What will India do going forward?
India have 6 more T20Is before the world cup in Australia. They will have to find the right balance in the absence of Ravindra Jadeja. They did some terrible blunders in the recently concluded Asia cup 2022 by playing Deepak Hooda at #7 which proved to be a disaster in the absence of Ravindra Jadeja. One can only hope that India had learnt their mistakes and put up a strong show starting from the series against Australia till the end of the world cup.
Click for more Cricket News