Ruturaj Gaikwad Girlfriend: Is the CSK batter dating a Marathi actress? Find out here
Updated on: Jan 4, 2023 8:01 pm IST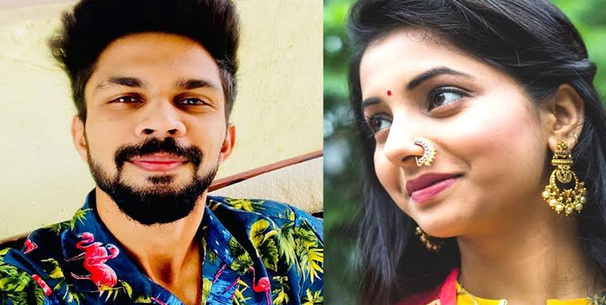 Ruturaj Gaikwad Girlfriend: Ruturaj Gaikwad is another young bloke in Indian cricket who came to reckoning owing to some of his superlative performances in the IPL. The Chennai Super Kings opener who recently hit 7 sixes in an over in the quarterfinal of Vijay Hazare Trophy 2022 against Uttar Pradesh is also in news for dating Sayali Sanjeev.
Who is Sayali Sanjeev?
Sayali Sanjeev is a Marathi actress and singer and is a well-known figure in Marathi film industry. Besides acting and singing, Sayali has a keen interest in politics and is popular for her charitable work as well. She wasn't much known outside Marathi industry, but ever since her rumored linkup with Ruturaj Gaikwad, Sayali Sanjeev is a well-known figure now.
After the rumors between the two dating started to make rounds, Sayali was once asked about her rumored affair with the 25-year-old on a Marathi TV talk show. She said, "He and I are very good friends. To be honest, two or three of those who play IPL are my best friends. One of them is Royal Challenger Bangalore, Rituraj Chennai Super Kings, Tushar Deshpande is also in Chennai Super Kings. But all of them are really very good friends of mine. They loved my series Diya Pardes. They used to watch that series. I was a little surprised when I found out about this. I didn't know why cricketers watched this series. Either way all three of them are younger than me."
It is clear that Sayali isn't too keen to state anything fishy about the CSK batter, however, fans are still skeptical over the statement given by the actress. We will see in the future if Ruturaj Gaikwad girlfriend turns out to be Sayali or she would go with the tag 'rumored girlfriend.'
Ruturaj Gaikwad IPL
Ruturaj Gaikwad's journey in the IPL so far has been quite an exciting one. He is looked up to as one of the mainstays of the CSK batting lineup. The right-hander is gearing up for IPL 2023 and would be hoping to make it a juncture to cement his place in the Indian side in any of the formats.