Will play Dhoni even if he is 80 year old and on wheelchair: ABD
Updated on: Dec 1, 2018 6:21 pm IST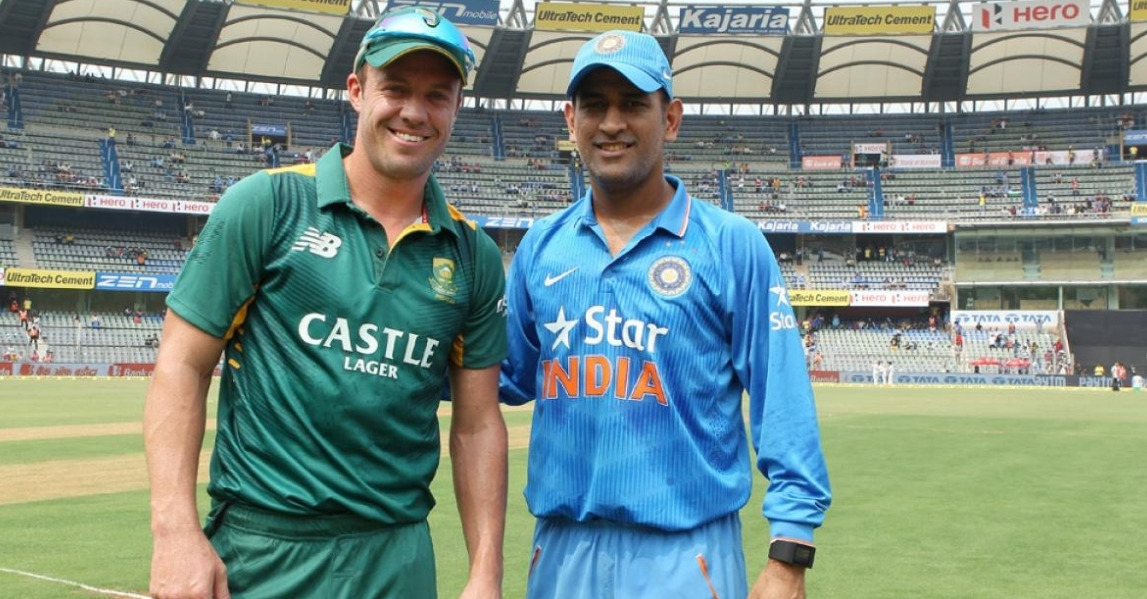 Former South Africa cricketer AB de Villiers has said that he will play Indian wicket-keeper Mahendra Singh Dhoni in his team even when he is eighty years old and on a wheelchair. The former right hand batsman feels that considering Dhoni's record it is not possible to drop him.
de Villiers says he will play Dhoni in his team every day
The former South African cricket captain was asked about MS Dhoni's recent struggles with the bat and his place in the team. To this, the aggressive proteas batsman replied that he would play the Indian batsman in his team every day of every year.
He stated that the Indian middle order batsman can be 80, in a wheelchair, and Dhoni would still play for his team. He called the Indian wicket-keeper a fantastic player and asked everyone to look at his record.
I wouldn't drop Dhoni:  ABD
The former right-hand batsman pointed out that the Indian batsman has a fantastic record in cricket and asked whether anyone wants to drop a guy like that?
He added that you can go ahead by all means and drop Dhoni from the team but he made it clear that he wouldn't drop the former Indian captain from his team.

Also read: Ind vs Windies: BCCI announces 12-member squad for the second ODI 
Dhoni's glorious ODI career
The Indian wicket-keeper has some prolific numbers in international cricket. He has played 328 ODIs and has scored 10123 at an average of 50.61. He has also taken 307 catches behind the stumps and has accounted for 113 stumpings.
The former Indian captain is the only skipper in the world to win all major ICC titles including the ICC 50 over world cup, the T20 world cup and the champions trophy. However in recent times, he is going through a lean patch with the bat and is averaging a mere 28.12 in 16 ODIs in 2018.