Sunil Chhetri, the definition of Indian Football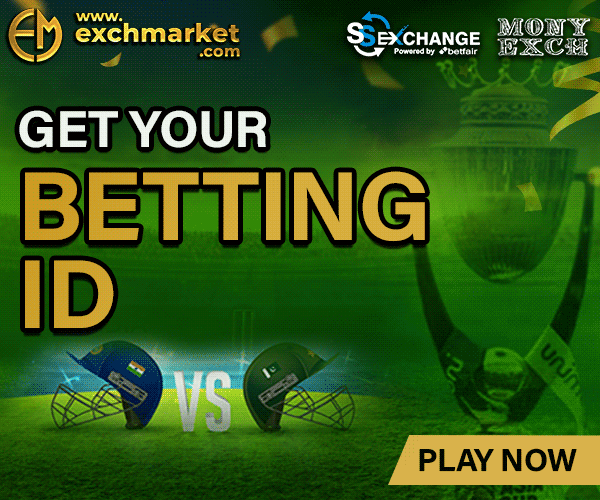 Updated on: Jun 5, 2018 5:31 pm IST
If you still don't have a clue who Sunil Chhetri is then let me tell you that he is currently the third active player to have scored 61 goals for country in the entire universe after Cristiano Ronaldo (81) and Lionel Messi (64). Beating the likes of Neymar Jr. and David Villa in terms of international goals, Sunil is India's answer to world football.
India has always been a country that have his heartbeat tied to every boundary scored in cricket and why it wouldn't be after all Sachin Tendulkar's contribution with bat to this nation has led the foundation of the belief that cricket is more than a religion in this country. Even the commercial success of Indian Premier League worldwide is based on that belief. But, the terrible truth is cricket despite its success it is just played in 10 countries officially whereas, football is a game that is embraced over 200 countries of the 223 countries in the world.
It's surprising that the history of football in India could be traced back to 1889 but still the present Indian national football team captain had to fold his hand to social media requesting the Indian audience to come to the ground to support them in the ongoing Intercontinental Cup. Even Sachin Tendulkar and Yuvraj Singh retweeted Chhetri's tweet, asking the Indian fans to come to the ground.
This is nothing but a small plea from me to you. Take out a little time and give me a listen. pic.twitter.com/fcOA3qPH8i

— Sunil Chhetri (@chetrisunil11) June 2, 2018
Responding to the message of the Indian skipper, the Blue Pilgrims (fans) showed up in full houses to support the Indian National Team, and it looked like this.
The three times Nehru Cup winner, one AFC Challenge Cup winner and two times SAFF Championship winner, Chhetri single handedly fought and took India to glory winning numerous accolades for his contribution to Indian football. The Arjuna Awardee of 2011 has also been the 4 times AIFF Player of the Year, FPAI Indian Player of the Year 2009, AFC Challenge Cup Most Valuable Player for 2008, SAFF Championship Player of the Tournament 2011, Hero of the I-League 2016-17 and Hero of the Indian Super League 2017-18.
After scoring a brace in his 100th international cap, the Indian skipper thanked everyone for supporting them in their match against Kenya with an emotional message on Twitter.
We promise you that if that's the kind of support we get every time we play for the country, we will give our lives on the pitch. India, this night was special because we were in this together. Those in the stands shouting, and the ones at home cheering – thank you!

— Sunil Chhetri (@chetrisunil11) June 4, 2018
Earlier Indian football fans could be divided into two categories like Ronaldinho or Zidane and now Cristiano and Messi but there is another emerging name that is slowly climbing up the list of fans is the Indian Skipper Sunil Chhetri. Indian football took quite a blow after disqualifying by FIFA in the 1950 FIFA World Cup because of not having enough resources to wear spikes in the world cup games, Indian football hit a dead end after that. After half a century later, Baichung Bhutia, gave Indians the hope that the spirit of football still remains and picking it up from there is Sunil Chhetri. The man who is adding more excitement to the sport with each passing game. His contributions have finally been noticed as other celebrities have stepped forward to show their support for the men in blue.
Congratulations team india that indeed was a spectacular victory ! Congrats @chetrisunil11 on your 100th international game and those extra special goals ! Game On ⚽️? #INDvKEN @IndianFootball

— Yuvraj Singh (@YUVSTRONG12) June 4, 2018

Well played, #TeamIndia!! Congratulations on your 100th game, you totally made the occasion count by scoring two goals and taking India to a victory, @chetrisunil11. #INDvKEN @IndianFootball

— Krunal Pandya (@krunalpandya24) June 4, 2018
Great show, #TeamIndia! Congratulations, @chetrisunil11… you made it even more special by scoring 2 goals. #INDvKEN @indianfootball

— Suresh Raina?? (@ImRaina) June 4, 2018
What a fantastic victory. Congratulations @chetrisunil11 on your 100th international match and for making it extra special with the two goals and a fantastic victory in front of a packed stadium. Great news for @IndianFootball #INDvKEN pic.twitter.com/f5isKrYxdi

— Virender Sehwag (@virendersehwag) June 4, 2018
A special victory indeed. Well done, #TeamIndia! Super achievement @chetrisunil11 on your 100th appearance and the 2 goals 🙂 #INDvKEN pic.twitter.com/bGn1mUPPdr

— Sachin Tendulkar (@sachin_rt) June 4, 2018
A truly inspiring and well deserved win for our IndianFootball team.??✌???
Many congratulations to the team for the 3-0 win against Kenya today!
Amazing show by the team & Captain @chetrisunil11 on his 100th match! #BackTheBlue #INDvKEN

— geeta phogat (@geeta_phogat) June 4, 2018
Football in India has always been a sport of the poor since it doesn't generally need anything else other than a football or an empty plastic bottle to live this beautiful game and perhaps that is the reason why the country doesn't bother to give a second thought to develop the infrastructure of this game. Had it not been the Indian Super League came into the scene in 2014, football would have always remained an unnoticed sport. However, we simply forgot the fact that Sunil Chhetri also wears a blue jersey with the Indian symbol on his chest just like Virat Kohli or Mahendra Singh Dhoni does. The day we will not differentiate between these two games, India may go on lifting the FIFA World Cup for the first time.
Never miss an update, visit Google News & FOLLOW US.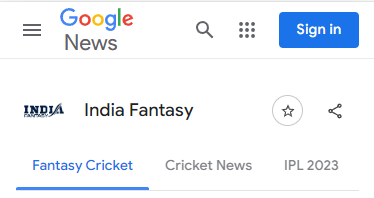 For daily fantasy sports tips on your mobile phone, Fill out the form below