10 football stars who will add magic to this FIFA World Cup 2018
Updated on: Oct 22, 2020 6:38 pm IST
The World Cup is a stepping stone for most players. After all, you are watched by every top scout in the world who in turn suggests their respective teams. Mesut Ozil was signed by Madrid post his performance at WC 2010, Mario Gotze became an instant hero in his homeland, Alexis Sanchez's big break in the PL came because of his impressive performances at Brazil 2014 and well, James Rodriguez compelled Real Madrid to sign him. The examples are endless.
Every World Cup there are bunch of players that need to be looked at closely given they can be the superstars for tomorrow. So here we look at the 10 players who will potentially light up the World Cup:
1) Lucas Hernandez (France)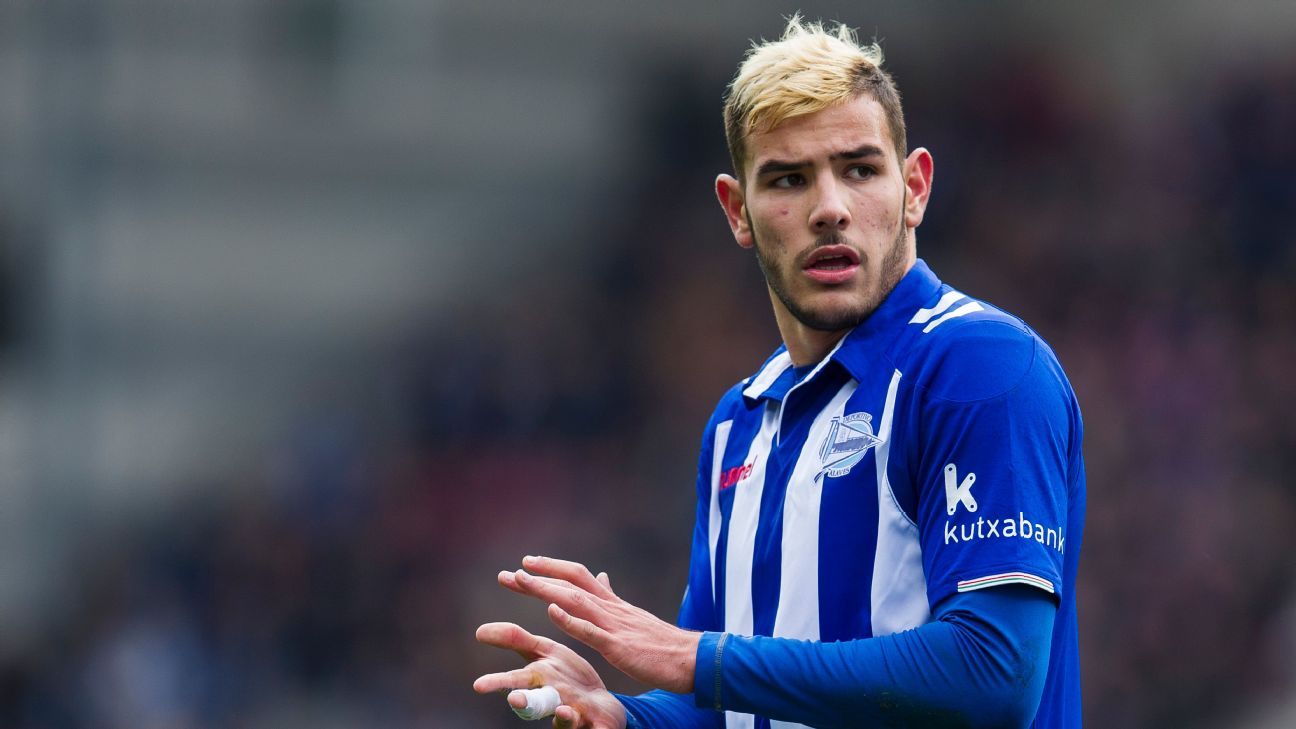 An established star now at Atletico now after Luis Felipe's long-term injury, the young Frenchman helped the Madrid based team to a top 4 finish in the league as well as the Europa League. Although a CB by trade, he has been continuously used as a LB by Simeone. And if his performance against Italy is anything to go by, where he won a Penalty, then he should start for France in the World Cup as well. Mendy had a short season last campaign as he was injured for 9 months and if form is the criteria for Deschamps at Russia then Hernandez should perfectly slot in.
2) Aleksandr Golovin (Russia)
The 22 year old midfielder plays for CSKA Moscow in his home country. Golovin is an all-action midfielder who played as part of the three-man midfield for CSKA last season and is very good at attacking. Swift, nippy and technically astute Golovin has been linked with several big clubs including Arsenal for a summer move against whom he produced a MoTM performance in the Europa League Quarter Finals. In his home country he definitely has the chance to impress the big clubs and secure a move into the top 5 European Leagues.
3) Davinson Sanchez (Colombia)

Having acquired a name for him playing for Ajax, Sanchez was one of the hottest properties in Europe in 2017 after he helped Ajax reach the Europa League final. The strong, tall and fast Defender signed for Tottenham in 2017 and has displaced Toby Alderweireld who was the best defender in the Premier League in the previous season. He travels to the World Cup on the back of an impressive campaign with Spurs and will be playing Champions League football next season.
4) Wilfred Ndidi (Nigeria)

The 21 year old has really made his name in the premier league with Leicester City and is only going from strength to strength. The midfielder is the whole package for Nigeria. Strong and dominant in the field a lot of clubs are looking over his progress and the World Cup might become a springboard for him to join a top club before the season starts.
5) Hirving Lozano (Mexico)

Lozano has made his name in the Eredevise and is one of the most sought out properties. The tricky winger is surely to be one of the first names in that Mexico team sheet after the season he had with PSV. Lozano played a blinder of a season with 17 goals and 11 assists and helped PSV win their 24th Eredevise title. Given his talent it's not a surprise that the big teams are already scouting him. The boy from Pachuca can make it big in Russia.

6) Marcus Rashford (England)

Rashford became one of the most hyped players around the globe after he started scoring on all his debuts, most memorably his brace against Arsenal in 2015 in his Premier League debut. Under Mourinho his growth has stunted a little and he's not fulfilled his potential as he was expected to but he remains a firm favorite of Gareth Southgate who'll play him more centrally than Mourinho has demanded him to be. Nevertheless a return of 13 goals and 9 assists in all competitions for Manchester United is a promising sign for the three lions.
7) Kylian Mbappe (France)

Mbappe was the most sought after player after his breakthrough season for Monaco in 16/17 where he helped the French club to a Champions League semi-final. PSG came calling and Kylian moved. The 19-year-old has been impressive and hasn't let the star-studded squad to Overwhelm him. He also remains a favorite of Didier Deschamps and is expected to be a starter at the WC. His numbers from last season are impressive as he scored 21 goals and assisted further 16 in all competitions and helped PSG win the domestic treble.
8) Gabriel Jesus (Brazil)

Probably Guardiola's favorite son at Manchester City, Gabriel Jesus is a fan favorite at the Etihad with his tenacious pressing and lethal finishing. He scored 17 times in all competitions and it could have been much more had it not been for his injuries. As he looks all set to replace legendary Aguero, Jesus will fight for his position in the National team against Firmino but will still be a pivotal part of the Brazilian team as they try to forget the scars of 2014 WC.
9) Ousmane Dembele (France)

Another player who couldn't shine for his new club because of injuries, Dembele will be looking to put past his tough season with Barcelona by guiding France to the World Cup as they look the bookies favorite. Dembele scored a stunner yesterday, and his pace will undoubtedly trouble backlines of many teams. Even with an injury ridden season, he still managed to assist nine times in all competitions, one to look out for?
10) Marco Asensio (Spain)
Asensio has matured into one of the most exciting talents in a very short span, so much so, that he managed to keep Gareth Bale out of the Madrid side. A big game player, a lot will be expected from the 22-year-old in the WC at Russia. The left-footed winger is probably going to be a regular starter for the 2010 World Cup Winners. Asensio scored 11 goals in all competitions last season and who knows maybe he'll do a James this year.