Mumbai Indians should keep an eagle eye on these 5 players for the next season
Updated on: Jun 2, 2018 1:44 pm IST
After the end of the eleventh season of VIVO Indian Premier League, it can be clearly seen that Chennai Super Kings and Mumbai Indian have the best win percentage. Even they both tied up in a war to become the most successful team of the IPL. On the first hand CSK has the proper combination then, on the other hand, MI has the youth and experience at the same time to rub shoulders with. The fact is proven now that both are leading the IPL relentlessly, but this year Chennai has one hand up in the fight, so Mumbai has to be aware of it. It's time for Mumbai to make some changes in the squad so that it will lead them in the tussle head-on.

Here are the five cricketers that MI could look for in 2019 IPL to conquer the League in style:
#5 Murugan Ashwin


He has brought a new trend of bowling for the team in style but in a budgeted way. He started his career with Rising Pune Super Giants, later on, was led freely open for auction then RCB grabbed him in nets. RCB added him at a decent price, and he has delivered more than the value.
Scenario: RCB can hesitate to retain him so Mumbai can pick him up because they have less efficient spin bowling right now only Mayank Markande impressed just in the first half of the season so Ashwin can balance it out.
#4 Karn Sharma

The capped leg-spinner is now tagged as the luckiest one by the fans as he has the record of consecutive trophies in his name from 2016, 2017 and 2018 with different teams.
Scenario: Once again the lack of a quality spinner to compliment the balance of the Mumbai's squad can increase the hunger for Karn Sharm to Mumbai because they need spin attack to tackle the opposition and Karn can do the job better .
#3 Basil Thampi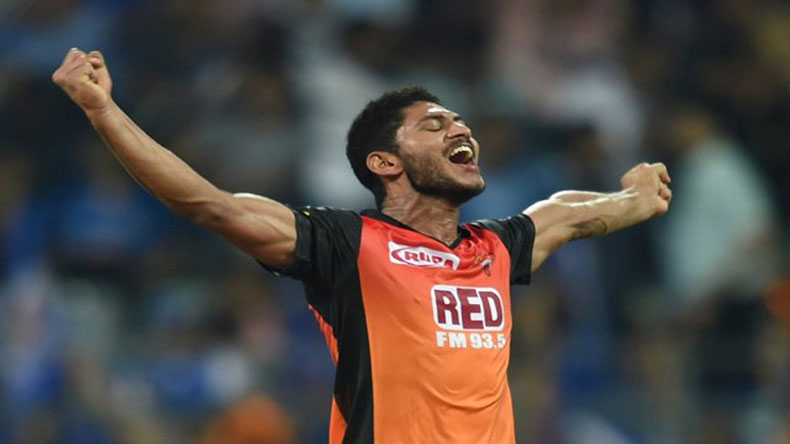 Basil Thampi is a good option at the place of the third pacer, and Mumbai needs a stronger bowling side to compliment Bumrah and McClenaghan.

Scenario: Basil is right now accredited to play for Sunrisers Hyderabad, but they are flooded with the bowling talent in the dugout. Basil hardly got a chance to play for them so SRH couldn't plan to retain him. Here MI will have a better chance to add him in the squad.
#2 Heinrich Klaasen
Henrich Klassen was added as a replacement of Steve Smith for Rajasthan Royals and later turned out to be a good choice, but Rajasthan haven't used him correctly as Henrich is good at opening and finishing, but Skipper Rahane prefer himself to open with D'Arcy Short.
Scenario: Rajasthan used him only in three matches where he performed well, but Rajasthan couldn't think of retaining him, here Mumbai can welcome klassen as a finisher for the team.
#1 Dwayne Smith
Dwayne can fulfill the void space of a middle order batsman as Mumbai needs a responsible shoulder their badly. They have been relentlessly bad at upper middle order Rohit, Pollard Duminy and Pandya brothers haven't done the required job.
Scenario: Dwayne gone unsold in the previous auction, so it is a better chance for MI to bid on the much-needed player.