A23 APK Download: How to Download A23 App?

Updated on: Feb 2, 2023 5:39 am IST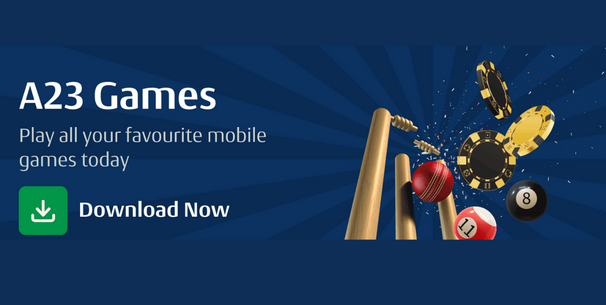 A23 is one of the leading fantasy sports, casual, or card game online platforms. It allows gaming enthusiasts to participate in multiple tournaments and leagues and make plenty of money.
The A23 App has unique features that you do not get in other apps for playing online games. First of all, it has a space for many games of skill, such as carom, fantasy sports, pool, rummy, and others.
This app gives away a huge welcome bonus of Rs. 10,000 and many rewards while playing. It offers loyalty programs like Acepoints, fast and instant cash withdrawals, rewards, and referral programs for its users.
After looking at these features, you may have the desire to keep such an app in your pocket. If we say, you can do this by reading this information all about A23 APK. 
How to Download A23 App on Your Android or iOS 
A23 APK is a popular gaming app with over 5 million users and the opportunity to win real cash prizes. This article is for you if you want to make money and improve your rummy skills beyond their current level.
Open your Android or iOS-based smartphone and navigate to the Google Play or Apple Store.
Search for the A23 Rummy app, A23 APK, and click on it to download. Remember, you must have a stable internet connection for downloading.

After downloading, click on its icon and install it by tapping on the install button.
Once installation is complete, you will receive a message about it. Open the installed app and evaluate whether everything is OK, including functionalities and security.
For sign-up purposes, you have to mention your personal details correctly.
Once signing up is done, it means you have completed registration. Thereafter, you get a welcome bonus of Rs 10,000, and you can utilize it by playing further.