Top 10 Free Fire Players in India
Updated on: Oct 25, 2022 5:32 pm IST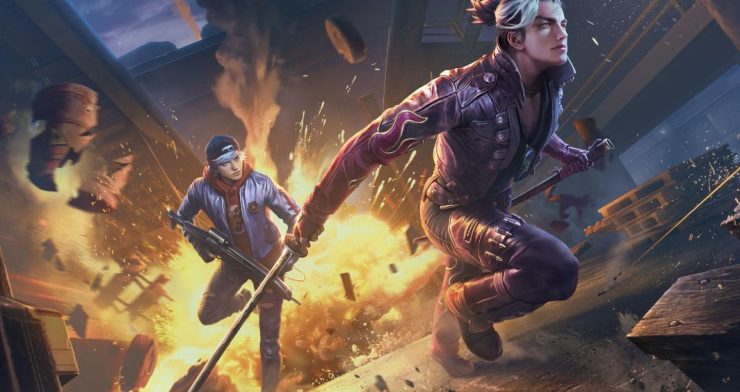 Top 10 Free Fire Players: Garena Free Fire is a known and renowned name in the Battle Royale game. Innumerable individuals around the globe are hooked on the game, which also has a large following in India. Because of the game's rising popularity, many top Indian players have contested in national and international Free Fire competitions to reveal their prowess in the game. Today we are going to see the top 10 Free Fire players.
Top 10 Free Fire Players
Gaming Tamizan (GT King). Below you will get his Free Fire ID, and you can also check it for yourself or you can send him a friend request. Gaming Tamizan (GT King) is the top player of Free Fire game in India. His real name is Ravinchandra Vigneshwar, and he is from Tamil Nadu. His Free Fire ID is 287597612.  He is the king of Free Fire game.
Nobru Bruno Goes, aka Nobru, is well known in Free Fire's worldwide community, and second best player in the world. He is from Brazil and the CEO of a successful esports team, Fluxo. His in-game UID is 228159683. Nobru is the name of the YouTube channel, and it has received 885 million views and 13.3 million subscribers.
Killer FF: Aditya Sikarwar, aka Killer FF known for headshots expert, and he belongs to the esports team Orangutan Elite. His in-game UID is 410558205. His YouTube channel name is Killer FF, and earned over 398K subscribers and 23 million views.
TSG Legend:  Bhavesh Lakhwani, an Indian player known for TSG Legend his YouTube channel name. He is part of the "TSG ARMY" esports team. His Free Fire ID is 1119846627. He has 1.21 million and 100 million views on YouTube.
White FF: White FF is a content creator on YouTube. He belongs to Brazil, and he is well known for headshots. His in-game UID is 43472822. His channel earned 2.14 million subscribers and 213 million views.

Jack FF:This talented gamer is from North Africa, and his Jack FF's Free Fire ID is 521058817 and plays on the Middle East server. His YouTube channel has 2.28 million subscribers and 161 million views.
Pahadi Gaming: Lokesh Karakoti is fromd India. He is known as Sniper expert in the game. He is currently playing from the esports team called "Orangutan Elite". Pahadi Gaming's in-game UID is 147098967.
M8N: He is the Egyptian gamer player's Free Fire game on mobile and PC. His in-game UID is 608823917, and he plays the shooter on the Middle East server.
Raistar: He is one of the best Indian players in the world. His in-game UID is 12022250. His YouTube channel earned 6.7 million subscribers and 155 million views.
Tahirfuego FF:This player has fantastic skills with extremely fast movements. He is part of esports team "Nigma Galaxy". Tahirfuego FF's Free Fire ID is 648859472. His channel earned 381K subscribers and 34 million views.