SAS vs LAL Dream11 Prediction NBA Live, Fantasy Basketball Dream11 Team, Top Picks and Tips for San Antonio Spurs vs LA Lakers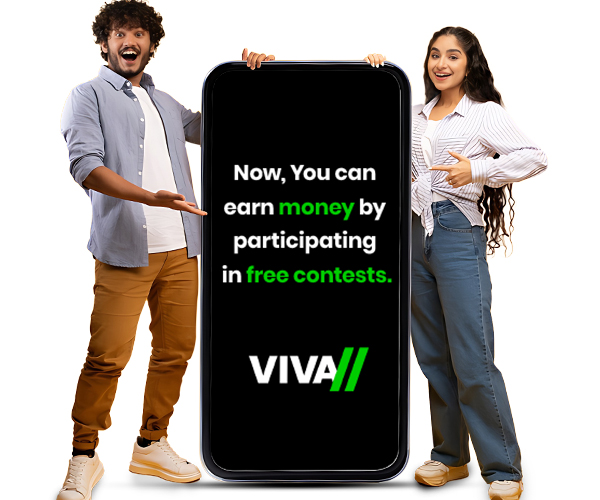 Updated on: Nov 24, 2022 9:43 pm IST
LAL vs SAS Dream11: The NBA Regular Season is in full flow and this has been an amazing start to the season. This season promises to be another brilliant one and this is a window where teams can face a ton of injuries as well as fatigue. In this game, the San Antonio Spurs are going to take on the Los Angeles Lakers.
The Spurs enter the game after suffering a 110:129 loss against the Pelicans despite a 26 points performance by Devin Vassell. The Spurs have now lost six in a row. Meanwhile, the Lakers come into the fray after losing to the Suns 105:115 despite a 37 points outing by Anthony Davis. The Lakers were gaining steam with three wins in a row but the loss set them back.
Host: San Antonio Spurs
Visitors: LA Lakers
Match Timing: 26 November, @ 06:30 AM
Venue: AT & T Center
NBA Projections, Stats & Analysis
Lakers: Will they go down again?
The Lakers were on a decent course for a while but then again, a three-game losing streak set them back. Anthony Davis has been a big-time performer with his incredible rebounding, and inside scoring, and one of the best defenders, but he has been the only reliable option for the squad. Lonnie Walker IV has been a revelation as a scorer. LeBron James has missed games due to an injury whereas Russell Westbrook has given some decent boost off the bench. Austin Reaves is a strong rebounder and an improving scorer as well. The rest of the unit is inconsistent for most parts and they will need to do much better. The bench has been abysmal outside of Westbrook.
Spurs: They lack cohesion
The Spurs have lost control over stuff recently and their offense has been much worse compared to earlier parts of the season. Defensively, they lack strong individual defenders and have been struggling basically on both ends. Devin Vassell has been a brilliant scorer and the same goes for Keldon Johnson who has lost a bit of zip lately. Jakob Poeltl is a strong screen-setter and rebounder but he is more of a complementary player. Tre Jones has been impressive in terms of playmaking but his scoring is inconsistent. Two-way wing Jeremy Sochan has played a crucial part too.

San Antonio Spurs | LA Lakers
Games: 19 | 16
Wins: 06 | 05
Defeats: 13 | 11
San ANtonio Spurs vs la lakers NBA Live, Team News and Lineups
San Antonio Spurs News
Zach Collins, Blake Wesley are OUT.
Spurs Expected Starting Five
Forwards: SF: Keldon Johnson | SF: Jeremy Sochan
Middle: C: Jakob Poeltl
Guards: PG: Tre Jones | SG: Devin Vassell
BENCH: Doug McDermott, Josh Richardson, Keita Bates-Diop, Isaiah Roby, Joshua Primo, Dominick Barlow, Gorgui Dieng, Romeo Langford, Malaki Branham, Blake Wesley, Jordan Hall.
Los Angeles Lakers Team News

Cole Swider is OUT.
LeBron James is PROBABLE.
Anthony Davis is PROBABLE
Lakers Expected Starting Five
Wings: SF: LeBron James | SF: Troy Brown Jr
Big: PF: Anthony Davis
Perimeter: PG: Patrick Beverley | SG: Lonnie Walker IV
BENCH: Russell Westbrook, Kendrick Nunn, Thomas Bryant, Dennis Schroeder, Damian Jones, Juan Toscano-Anderson, Austin Reaves, Scotty Pipper Jr., Matt Ryan.
NBA Scores, Fantasy Basketball Top Picks
Keldon Johnson(SAS)
Points: 05
Rebounds: 01
Assists: 00
Wing Kelodon is one of the best three-point shooters in the league but lately, his game has been off. I believe he will be in 16-22 points and 4-7 rebounds range.
Anthony Davis(LAL)
Points: 37
Rebounds: 21
Assists: 02
Blocks: 05
Steals: 05
Big Forward Davis done a wonderful job as a scorer, rebounder, and defender, whose ability on both ends has played a big role. I believe he will be in 30+ points, 13-18 rebounds, and 1-5 steals/blocks range here. He can be chosen as the Star/Pro Player in the Dream11 Fantasy NBA scene.

Devin Vassell(SAS)
Points: 26
Rebounds: 04
Assists: 08
Steals: 01
Off-Guard Devin has been an amazing scorer and he now has the keys to the offense as a playmaker. I believe he will be in 20-26 points and 4-7 assists range.
Russell Westbrook(LAL)
Points: 21
Rebounds: 03
Assists: 05
Guard Russell is one of the best bench players in the league and can be considered as a Sixth Player of the Year Award. I believe she will be in 12-18 points, 8-12 assists, 7-10 rebounds, and 1-3 steals range.

Lonnie Walker IV(LAL)
Points: 24
Rebounds: 00
Assists: 02
Guard Lonnie is a big-time athletic player who can also shoot well from outside. I believe he will be in 16-22 points range here.
Jakob Poeltl (SAS)
Points: 04
Rebounds: 14
Assists: 03
Steals: 03
Center Poeltl has been an amazing big and he can be a strong rebounder, screen-setter and can also score inside. I believe he will be in 10-16 points, 9-13 rebounds, and 1-3 steals/blocks range.

LAL vs SAS Dream11 Lineup Balancers
Austin Reaves(LAL): Reaves had 11 points, 4 rebounds, 3 assists in the last game. Guard Austin has picked up his game as a scorer and his rebounding has been impressive too. I believe he will be in 10-14 points, 4-7 rebounds, 3-5 assists, and 1-2 steals/blocks range.
Patrick Beverley(LAL): Beverley had  10 rebounds, 2 assists in the last game. Guard Beverley has been a strong defender but his offense has been abysmal. I believe he will be in 4-8 points, 4-6 rebounds, and 1-2 steals range.
Tre Jones(SAS): Tre had 9 points, 9 assists,

2 steals

in the last game. Guard Tre has become a brilliant playmaker and can also click on some shots. I believe he will be in 8-13 points and 6-9 assists range.
Jeremy Sochan(SAS): Jeremy had 12 points, 2 rebounds, 1 assist

 

in the last game. Jeremy has been a strong defender and is improving as a scorer. I believe he will be in 9-14 points and 4-6 rebounds range.
Troy Brown Jr.(LAL): Troy had 3 rebounds, 1 assist in the last game. Wing Brown has not shot well but his activity level has been high. I believe he will be in 5-8 points, 2-4 rebounds, and 1-2 steals range.
Keita Bates-Diop(SAS): Keita had 10 points, 5 rebounds, 2 assists,

3 blocks

in the last game. Wing Bates-Diop has been an incredible presence off-the-bench. I believe he will be in 8-12 points, 4-6 rebounds, and 1-3 blocks/steals range.
Thomas Bryant(LAL): Thomas had 8 points, 3 rebounds in the last game. Center Bryant has done well as an inside player. I believe he will be in 5-9 points and 4-6 rebounds range.
Doug McDermott(SAS): Josh had 21 points, 2 assists, 1 rebound

 

in the last game. Wing McDermott can hit the long ball. I believe he will be in 6-12 points range here.
LAL vs SAS Dream11 Team
Lineup will be updated later.
Where to watch NBA Live Score?

Can Lakers get an easy win here against a struggling Spurs unit? This game can be seen through the NBA League Pass, which has all the live games and their replay too. Scores, news, and stats can be viewed on the official website of NBA. The highlights can be followed on the official NBA YouTube channel.
Never miss an update, visit Google News & FOLLOW US.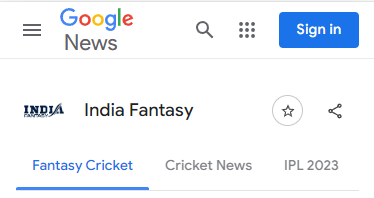 For daily fantasy sports tips on your mobile phone, Fill out the form below