PHX vs UTA Dream11 Prediction NBA Live Fantasy Basketball Dream11 Team, Top Picks and Tips for Phoenix Suns vs Utah Jazz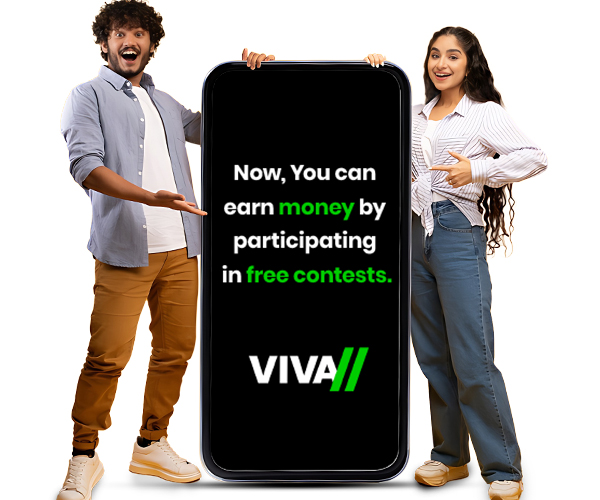 Updated on: Jan 24, 2022 8:46 pm IST
PHX vs UTA Dream11: In this game, the Phoenix Suns will meet the Utah Jazz. Both have been high-octane Western Conference for the past two seasons. The Suns have been maintaining the best record in the league while Jazz is going through their toughest period of the season, struggling to notch up wins.
The Suns have been showcasing their depth night in and out, and they have done a wonderful job of staying afloat despite missing DeAndre Ayton, and are on a six-game winning streak on a regular basis. On the other hand, the Jazz is playing without Donovan Mitchell in this game and Rudy Gobert along with Bojan Bogdanovic is questionable for the game. Sure, both teams have shorthanded but the Suns still have a significant advantage due to their depth.

Host: Phoenix Suns
Visitors: Utah Jazz
Match Timing: 25 January, @ 07:30 AM
Venue: FootPrint Center
NBA Projections, Stats & Analysis
Match-ups
Suns have a formidable guard duo of Devin Booker and Chris Paul. While Paul can put on assists galore, Booker can hit some big-time shots. Bridges act as the slashing wing and is a dynamic two-way presence while Biyombo and McGee are athletic Centers who have been great back-ups throughout the season. Cameron Johnson is recovering from an injury but it is a matter of time before he gets his rhythm back.
Conley, Ingles, and Clarkson are all quality guards for the Jazz. If Rudy Gobert doesn't play, the team will be in huge trouble considering they can't match up to the physicality of Biyombo and McGee. On the other hand, Bogdanovic is questionable for the game, a much-needed presence due to the absence of Mitchell. Gay has been a decent backup while Royce O'Neale despite his high-profile defense will need to step up his offense after going scoreless in the last game.

Phoenix Suns | Utah Jazz
Games: 45| 47
Wins: 36| 30
Defeats: 09| 17
Phoenix Suns vs Utah Jazz NBA Live, Team News and Lineups
Phoenix Suns Team News
Dario Saric is OUT for a long time and can be traded son.
Frank Kaminsky is OUT and has not played in a long time
Abdel Nader is OUT and has also missed a significant chunk of time.
DeAndre Ayton, Cameron Payne, Jae Crowder are OUT for the game
Suns Expected Starting Five
Wings: SF: Cameron Johnson SF: Mikal Bridges
Middle: C: JaVale McGee
Guards: SG: Devin Booker PG: Chris Paul
BENCH: Landry Shamet, Elfrid Payton, Bismack Biyombo, Jalen Smith, Ismail Wainright.

Utah Jazz Team News
Donovan Mitchell is OUT for the game but will return soon most probably.
Hassan Whiteside, Bojan Bogdanovic, Rudy Gobert are QUESTIONABLE for the game
Jazz Expected Starting Five
Wing: SF: Bojan Bogdanovic(QUESTIONABLE)
Frontline: PF: Royce O'Neale C: Rudy Gobert(QUESTIONABLE)
Guards: PG: Joe Ingles PG: Mike Conley
BENCH: Jordan Clarkson, Rudy Gay, Eric Paschall, Trent Forrest, Elijah Hughes, Denzel Valentine, Zylan Cheatham, Danuel House Jr., Udoka Azubuike.
NBA Scores, Fantasy Basketball Top Picks
Devin Booker(PHX)
Points: 11
Rebounds: 07
Assists: 03
Steals: 02
Blocks: 02
Devin had a tough shooting night versus the Pacers going for 5/23 shooting output but hey, he was on fire in the prior games. Booker has been scoring in 25-35 points, grabbing 4-7 rebounds and dishing 4-6 assists a game regularly.. Booker can be chosen as a Star/Pro Player in the Dream 11 NBA Fantasy scenario.
Expected Fantasy Points Range: 39-59


Rudy Gobert(UTA)
Points: 12
Rebounds: 18
Assists: 03
Steals: 01
Rudy is one of the best Centers in the league known for his rebounding and block shots. Gobert has usually scored 12-20 points, has grabbed 10+ rebounds and blocked 1-4 shots a game regularly.
Expected Fantasy Points Range: 31-41
Chris Paul(PHX)
Points: 18
Rebounds: 04
Assists: 16
Steals: 04
To be honest, Paul has made a case for the MVP award and with his ability to dish assists and score on a regular basis, he has been a huge factor. The assists wizards has been figuring in the 12-20 points range and dishes 10+ assists a game on a regular basis.
Expected Fantasy Points Range: 35-47
Bojan Bogdanovic(UTA)
Points: 21
Rebounds: 08
Assists: 01
Bojan has been shooting at a high-clip once again this season. He can score 21 or more with Mitchell out here. However, he is questionable for the game and sustained an injury versus the Warriors.
Expected Fantasy Points Range: 25-34

Mike Conley(UTA)
Points: 09
Rebounds: 04
Assists: 02
Steals: 02
Mike has been a great presence at the perimeter for the Grizzlies and he will be needed by the team to score big with Mitchell out. I believe he will figure in the 12-20 points range while dishing 4-6 assists.
Expected Fantasy Points Range: 23-36

Mikal Bridges(PHX)
Points: 23
Rebounds: 06
Assists: 04
Steals: 01
Mikal has been a terrific wing all season and provides two-way hops on a regular basis. The dynamic Small Forward can score in the 15-23 range with Crowder out for this game.
Expected Fantasy Points Range: 22-32
PHX vs UTA DREAM11 LINEUP BALANCERS
Jordan Clarkson(UTA) had 9 points, 3 rebounds, 4 assists in the last game. Jordan can go for 16-22 points range on a regular basis but yes, he has had shooting troubles lately.
Joe Ingles(UTA) had 10 points, 5 assists, 2 rebounds

in

the last game. I believe Ingles will hover in this range again.
JaVale McGee(PHX)

had

13 points, 12 rebounds,

3 blocks

in the last game. The Center usually scores in the 6-8 range but can expand it will grabbing 7 or more rebounds regularly

Bismack Biyombo(PHX) had 21 points, 13 rebounds, 5 assists,

2 blocks, 2 steals

in the last game. Bismack has usually scored in the 6-10 range while grabbing 6-8 rebounds.
Rudy Gay(UTA)

had

16 points, 5 rebounds i

n the last contest. Rudy has usually figured in the 7-9 points range this season.

Eric Paschall(UTA)

had

6 points, 3 rebounds i

n the last contest. If Gobert doesn't play, he can score in a 10+ points range.

Cameron Johnson(PHX) had 8 points, 4 rebounds, 1 assist in the last game. Johnson will perhaps start in this game and I expect a 10-16 points range from him.
Royce O' Neale(UTA) had 5 rebounds, 1 assist in the last game. He was scoreless in the last game but yes, they need him to dip in at least 6 points.
PHX vs UTA Dream11 Team
PG: C Paul(SP)
SG: D Booker(PP), J Ingles, M Conley
SF: M Bridges, C Johnson
PF: R Gay
C:  J McGee

If you like our Dream11 Prediction Tips, please share this article with your friends, who are also interested in playing Dream11 Fantasy Leagues. Don't forget to follow us on Twitter, Telegram, and YouTube for the best Dream11 Fantasy Tips.
Where to watch NBA Live Score?
Hey Indian viewers of the NBA! This game will be broadcast on the TV channels MTV and VH1, which are not consistent in terms of showcasing games and you can only catch a few matches every now and then. On the other hand, streaming platforms such as Voot and JIO TV are also going to present the game. So the best option for devoted NBA fans and people who want to catch multiple games during a single day can use the annual subscription of the NBA League Pass. To get the score, go to the official website of the NBA.
Never miss an update, visit Google News & FOLLOW US.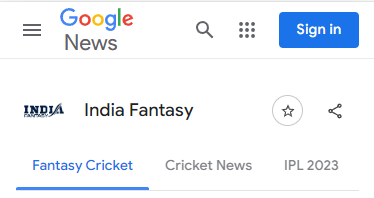 For daily fantasy sports tips on your mobile phone, Fill out the form below