5 Stipulations that WWE can add in the Undertaker-Cena clash at Wrestlemania 34
Updated on: Mar 21, 2018 3:08 pm IST

Seeing 'Big match John' face The Undertaker at Wrestlemania 34 has been a fantasy match comes true. Even though this match on its own is everything fans have
dreamt of, the WWE can still add stipulations to make it even better:
Here's a look at the possible stipulations that WWE can add to make the match a magnanimous proportion:
#1 Steel Cage or Hell in a Cell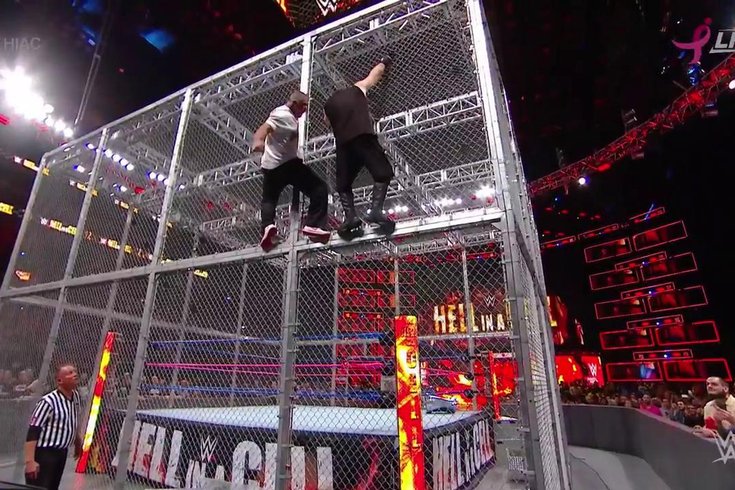 The deadman's playground, watching two legends face off inside a steel cage,
watching two pioneers of the sport lay it all down where flesh meets metal will be one
of, if not the best way to end Wrestlemania 34.
#2 Last Man Standing
Even though 'Big match John' has had his number of last man standing matches,
some iconic. It'll be a sight to see the Undertaker fight through all the rumors about
him not having it in him anymore and hold his own in such a match.
#3 No Holds Barred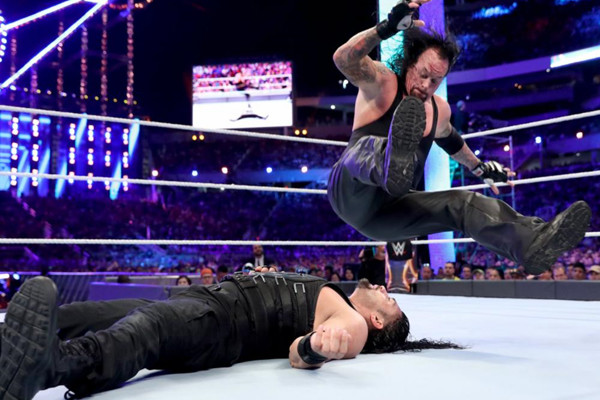 Throwing all the rules out and just letting Cena and the Undertaker unleash hell upon
one another with anything they can get their hands on, be it tables, chairs, kendo
sticks, stairs etc will be a moment to remember.
#4 Casket Match
The match designed by Taker himself. Watching the Undertaker chokeslam Cena
into the casket and close it to win the match shouldn't be left in video games
anymore.
#5 Buried Alive Match
Another match that the Undertaker made famous that won't only be the best way for
the undertaker to end his last match in the WWE on the greatest stage of them all
but also the best way to solidify Cena's heel turn if that's what the WWE is going for.
Regardless of what the WWE adds to the match, the sight of John Cena and the
Undertaker facing off in the squared circle on the greatest stage of them all is a
dream come true and that will also go down as the biggest moment for diehard fans
For daily fantasy sports tips on your mobile phone, Fill out the form below