Three ways WWE can book John Cena at Wrestlemania 34
Updated on: Apr 6, 2018 6:04 pm IST
It's finally happening after the long wait, the fantasy dream match is happening. John Cena is
facing the Undertaker at Wrestlemania 34. The match is hyped but the build-up has been pretty
poor. John has come out and challenged the Undertaker who hasn't responded. Even on the go
home show, the Undertaker didn't respond. Regardless the match is happening.
Here are three ways the WWE can book Cena at Wrestlemania 34.
#3 Cena Wins Clean
The most unimaginative booking would be to have Cena win clean.  This would do nothing to for
either wrestler as neither one has anything to prove and a legacy already cemented.
Having a 20-30 minute long match only to have Cena come out on top with a clean win would
disappoint the fans firstly and secondly ruin the already destroyed legacy of the Undertaker.
#2 Cena turns Heel and Wins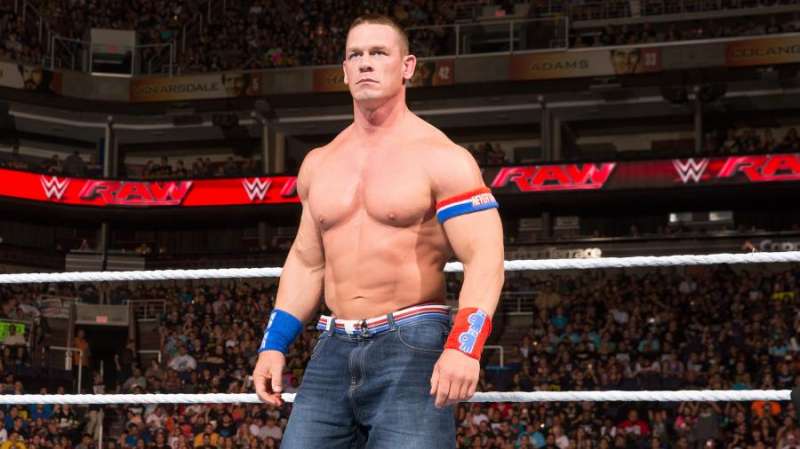 The moment the WWE universe was waiting for, John Cena turns heel. Fans have been hoping
for this moment thinking it will revive the WWE just like when Hulk Hogan turned heel did.
During the match, Cena keeps hitting Taker with the AA but he refuses to stay down. With the
referee distracted or down, Cena hits the Undertaker with a steel chair and gets the win. This will
make the fans hate Cena and with a simple smirk to them, Cena will have turned heel.

#1 Cena Loses
This could very well be the last match and the last time we see the Undertaker at a WWE event.
Having him win against Cena would let the Deadman retire with his head held high. This could
also be a very smart way to have these two face off at Wrestlemania again the next year.
The booking can be as follows: Cena and Taker have a 20-30 minute long match in which Cena
and Taker goes all out.
They don't use weapons and just focus on their wrestling ability to best the
other. Cena hits a few AA but Taker kicks out. Taker hits the Last Ride and A Chokeslam from
which Cena kicks out. A few false finishers.
The finally a Tombstone and the Undertaker wins. This will lead to Taker leaving victorious and the fans thinking he'll retire but on the next Monday
Night Raw, Cena challenges the Undertaker again. This will feel like the Rock vs John Cena at
Wrestlemania 28 and their rematch at Wrestlemania 29.
In their rematch at Wrestlemania 35, Taker wins again cementing his legacy once again. Cena
and the Undertaker shake hands and the Undertaker retires.