Irfan Kolothum Thodi Athletics: Age, Olympics, Arjuna Award, Asian Games, Commonwealth Games, Records
Updated on: Aug 6, 2021 10:44 am IST
Irfan Kolothum Thodi aka KT Irfan is an Indian Athlete hailing from Malappuram village in Kerala. Born on 08 February 1990, Irfan is also referred to as Malappuram Express. The Kerala Race Walker becomes the first Indian Athlete to qualify for the 2020 Tokyo Olympics. Football was the most popular sport in his village and his entry to the sport was quite accidental. In the early days, Irfan played multiple sports – hammer throw, javelin throw, long jump, and off-course football. However, race walking was nowhere in the context.
Race Walking Introduction-
Irfan's introduction to race walking came in 2005 when his elder brother's best friend Rebas Mosahi was picked for the National School Games. Irfan joined him on practice rounds, serving him refreshments, water bottles and also kept a record of his finish timings. Slowly and gradually Irfan started liking the sport and gave it a try after his school senior and close friend KP Salman insisted on him.
In 2007, Irfan completed his first 20 km race walk, in two hours and five minutes.
He was expelled from the 2018 Gold Coast Commonwealth Games for not adhering to the 'no needle policy' of the Games and is now set to represent India in the 2020 Tokyo Olympics.
What is Race Walking?
For those who don't know, Racewalking is a long-distance discipline within the sport of athletics. It is different from normal running as one foot must appear to be in contact with the ground at all times.
Indian Army:
Irfan's love for the Indian army made him join the army in March 2010 as a part of the sports quota. He trained under Subedar Ramkumar in the Madras Regiment Centre.
Age: 30 (08 February 1990)
Nickname: Malappuram Express
Height: 5-6.5(170cm)
Weight: 174 lbs (79 kg)
---
Achievements/Medals:
2011- Silver medal in Inter-State Senior National Athletic Championship– 01:30:31

2011- Gold medal in Open National Athletic Championship -01:27:46
2012- Gold medal in Federation Cup Senior Athletics Championship- 01:22:14 (new meet record)
2013- 5th in IAAF World Race Walking Challenge-01:20:59
2017 – Gold Medal in Max Bupa Race Walking championship -01:22:43 (Delhi)
2017- Bronze Medal in Asian Race Walking Championship-01:20:59 (Japan – Nomi)
2019 – Won the 20 km event in the National Open Race Walk Championships in Chennai – 1:26:18.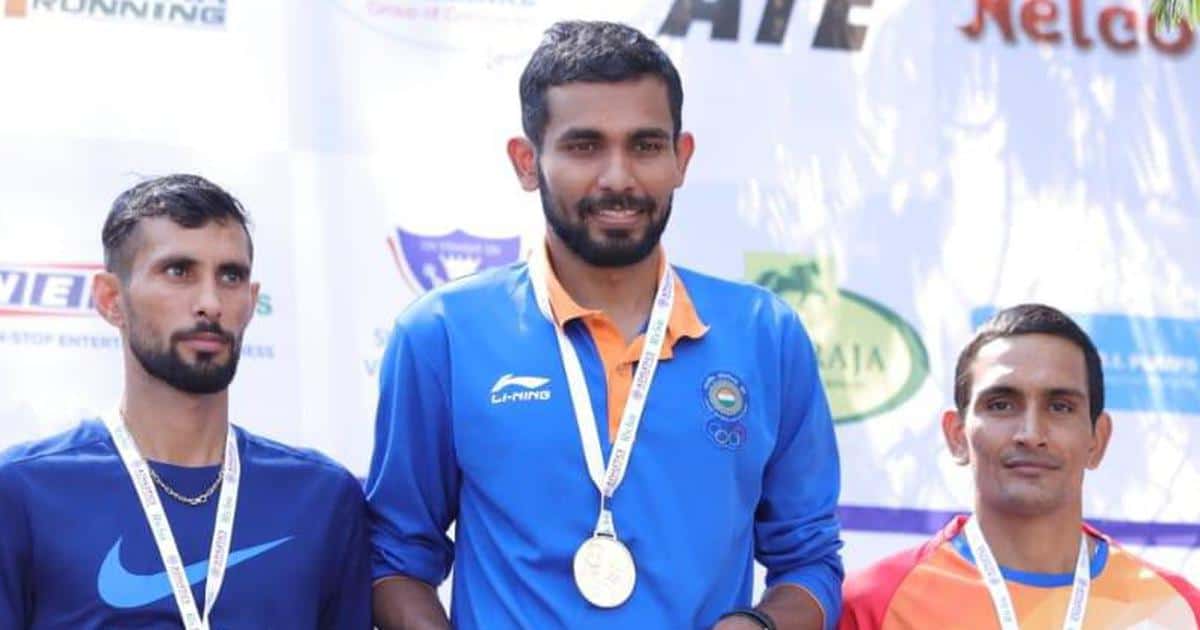 ---
Irfan Kolothum Thodi Olympics:
2012-World Race Walking Cup-19th-01:22:09 (Qualified for London Olympics)
2012-London Olympics-10th-01:20:21 (New National Record)
2020- Tokyo Olympics – Qualified
---
Irfan Kolothum Thodi National Records
10 km: 40:10 (London 2012)
20 km: 1:20:21 National Records (London 2012)
---
Family Members:
Father – was a daily wager – the primary job was to collect coconuts from the region and dry them for copra