Virat Kohli wife: Anushka Sharma Biography, Movies, Age, Wedding, Husband, Photo, First Movie, Instagram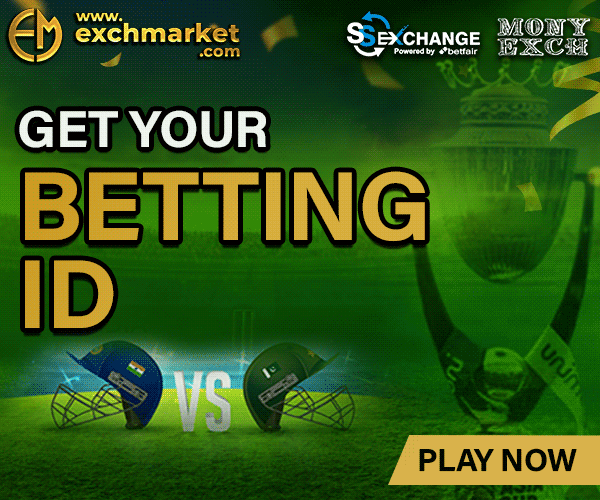 Updated on: Jun 5, 2023 6:56 pm IST
Virat Kohli and Anushka Sharma are one couple that Indian media loves to talk about, and moreover, the Indian audience loves to hear about. Good, bad, or whatever, media doesn't stop speaking about them and neither do the fans stop enjoying whatever they read or watch about them. The trend of WAGs attending almost every other match of the Indian Cricket Team was also initiated by Anushka Sharma only.
Her love story with Virat Kohli has been the talk of the town ever since the two got together. Anushka Sharma, however, has a lot more to herself than just being a part of the Virushka pair. Born on 1 May 1988, Anushka Sharma has established herself as one of Bollywood's stalwart actresses of the current era. Debuting opposite the King Of Bollywood, Shah Rukh Khan, Anushka Sharma made it clear she was in the B-town to make it big. Once established, she then moved to social work, something which describes the beautiful soul behind that beautiful face. Apart from all that, Anushka Sharma too has a story to tell. A story about her life which not many people know. Here, we try to bring you that very story which makes Anushka Sharma the superstar she is today.

Height: 5'9″ (1.68m)
Father's Name: Colonel Ajay Kumar Sharma
Mother's Name: Ashima Sharma
Nickname: Nushki
Date Of Birth: 1 May 1988

Place Of Birth: Ayodhya, Uttar Pradesh, India
Residence: Raheja Legend, Worli, Mumbai
Siblings: Karnesh Sharma (Elder Brother)
Net Worth: $35 million/ 220 Crore INR
Early Life

Born on 1 May 1988 in the holy city of Ayodhya, Anushka Sharma has more of a mischievous childhood despite her father being an army man. Her father, Colonel Ajay Kumar Sharma, pampered Anushka whenever he was home and had time to spend with his family. Anushka's mother, Ashima Sharma, was the person who shaped up Anushka's lifestyle. She looked after her and remained by her side at every single moment, just like any mother in the world would do. She had a crime partner for all her mischiefs, Karnesh Sharma, her elder brother. Despite all the fun she had, she always kept up the values inculcated in her by her father. She had all the essentials of an army brat and she loved every single bit of it. She soon moved to Bangalore, where she was raised and attended school at Bangalore's Army School. She graduated from the Mount Caramel College with a degree in arts. Once graduated, she had two career options in mind; Modelling or Journalism. However, the enchanting walk towards the ramp enticed Anushka more and she moved to Mumbai subsequently to get started with her modelling career.
Modelling Career
Anushka Sharma got herself enrolled with the Elite Model Management agency, the place where she was groomed under style consultant, Prasad Bidapa. It was in 2007 when Anushka Sharma received her first breakthrough modelling assignment. It was for Wendell Rodricks 's Les Vamps Show in Lakme Fashion Week where she made her runway debut. Wendell Rodricks was so impressed that he made Anushka his finale model for the Spring Summer 2007 collection. That triggered series of as campaigns for the Ayodhya born girl. She was now a part of brands like Silk & Shine, Whisper, Nathella Jewelry and Fiat Palio's advertisement campaigns. Her modelling career had seen a growth most of the models dream of. She however had to suppress a lot of herself to be the model required to hog the limelight. Anushka Sharma had a very jovial look to her face which made it difficult for her to give a blank look while making a walk on the ramp. She somehow managed to keep her smile away and pull off a stunning blank look on the ramp to steal the show.
Anushka Sharma Movies
Ansuhka Sharma had started receiving suggestions for a more stable career, which was in acting. Anushka considered it straight away and got herself enrolled with an acting school first as she knew she needed to polish her acting skills to go with her mesmerising looks. By 2008, she had started auditioning for films and in the same year landed herself a three-film deal with one of Bollywood's biggest powerhouses, Yash Raj Films. As a part of the deal, she made her Bollywood debut opposite the King Of Bollywood, Shah Rukh Khan, in Rab Ne Bana Di Jodi. It turned out to be a dream debut for her as the movie ended up being the second-highest grossing film of 2008. Her individual performance failed to impress the critics as all she could manage was a handful of mixed reviews. Her next shot to turn those mixed reviews in her favour came in 2010, when she starred alongside Shahid Kapoor, Vir Das, and Meiyang Chang. This time, even the movie failed to bring in any positive review. Anushka's career was now looking a bit dark at the onset. Then came Band Baaja Baraat, a movie through which Anushka finally managed to impress the critics. Starring opposite debutant Ranvir Singh, Anushka managed to keep up her good showing despite Ranvir stealing the show with his stellar performance. She had worked very hard for her role of a "Punjabi Girl" in the movie and had practised a lot to get the perfect Punjabi accent. Her hard work did pay off as despite low expectations, Anushka Sharma and Band Baaja Baraat both managed to woo the critics.

It was now time for her to move out of the Yash Raj Films house and start doing more contrasting movies. The year was 2011 now and Anushka appeared in two very different movies, one opposite Akshay Kumar in Patiala House and the other opposite Ranvir Singh again in Ladies vs Ricky Bahl. Both movies failed to make any major impact and left Anushka reeling with an opportunity to prove herself. She did that in her next venture with Yash Raj Films, Jab Tak Hai Jaan, and managed to win the Filmfare Award for Best Supporting Actress. Post that came PK, the movie which changed Anushka's career for the good. It became the highest grossing Bollywood movie of all time and managed to give Anushka the flight she so desperately had been longing for. She then started her own production house, Clean State Films, whose first venture NH10, featured her in the lead role and yet again brought her some positive reviews. Anushka Sharma's career kept following a sine wave but by 2016 had reached its peak as Anushka managed to become the best actress as she was ranked as the most successful Bollywood actress of 2016.
How Anushka Sharma's love story with Virat Kohli Started?
Anushka Sharma's relationship was much more dramatic than what it looks like. The two first met each other while working for a TV commercial in 2013. They started hanging out and became close friends eventually.
With interests pretty much on the same course, the two now started finding solace in each other. The two started dating soon with Kohli openly admiring Anushka's work through his social media handles. The couple was now seen roaming with hand in hand at times in the streets of New Zealand, at times in Sri Lanka, and at times in India itself. Anushka received heavy criticism as she went to attend Team India's test matches in England and Virat Kohli failed to get even one good innings to his name. Post that, in 2015, the two openly accepted their relationship as Virat Kohli shut up all trolls with a landmark century against Sri Lanka in Sri Lanka in the presence of Anushka Sharma.
They did break up once but the two failed to handle the distance and went in together again. After four years of a topsy turvy but full of love relationship, the two finally tied the know on December 11, 2017 in Italy to keep the event a private one.
Controversies
Apart from her career negatives, Anushka was often criticised for appearing at every other match of the Indian Cricket Team and was accused of making Virat Kohli suffer a lapse in concentration. Those criticisms were shut up perfectly by Virat Kohli as he took to social media to come out in support of her lady love. Anushka Sharma was once involved in a brawl with a journalist who instead of asking about her movie, for which the event was held, kept asking about her relationship with Kohli. Another weird controversy came up when Anushka started supporting animal rights. Anushka was initially a non vegetarian and that prompted social media trolls to have a go at her. She is often the centre of many memes on the internet and her latest look for movie Sui Dhaga has been a part of so many jokes already. Anushka, however, takes the fun part sportily, and laughs at the good jokes even if they're targeted at her.
Related Indian cricketers wife
Social Work
Anushka Sharma has campaigned for many social causes like protecting animals, saving the environment, and empowering women. She walked the ramp for many NGOs and also contributed by appearing in several commercials promoting such campaigns. Anushka Sharma was initially a non-vegetarian but by the time she grew up, she became a vegetarian and opposed the killing of all animals. She launched a campaign, Pawsitivity, aimed at educating people about the adverse effects of pollution on animals. She also has a clothing brand to her name, Nush.
Follow us on Google News
Never miss an update, visit Google News & FOLLOW US.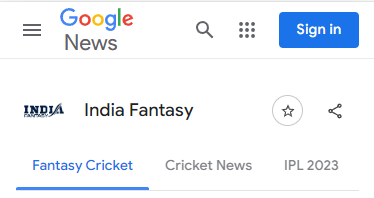 For daily fantasy sports tips on your mobile phone, Fill out the form below