Shikhar Dhawan Wife – Ayesha Mukherjee First Marriage, Nationality, Instagram, Age, Wiki
Updated on: Nov 2, 2022 11:38 am IST
Ayesha Mukherjee is the ex wife of Shikhar Dhawan. Her gorgeous looks and the way she lived her life was enough to make a 10-year-old younger Shikhar Dhawan fall in love with her.
| | |
| --- | --- |
| Age | 47 |
| Height | 5 ft 5 in |
| Husband | Shikhar Dhawan (Ex) |
| Nationality | Australian |
Who is Ayesha Mukherjee?
From getting abused at an early age to battling it out to become an amateur boxer, Ayesha Dhawan has traversed a journey that can probably remain as a motivation for many. Known for her tattooed body and a larger than life attitude, Ayesha Dhawan proudly stands today as the mother of three. Life tried to knock her down at almost every stage, but being the woman she is, she always fought back to rise further up. Here is the complete life story of a beautiful Bengali girl with a Punjabi heart all along.
Shikhar Dhawan Wife
Full Name: Ayesha Dhawan (Ayesha Mukherjee before marriage)
Date Of Birth: 27 August 1975
Place of Birth: Kolkata, India
Ayesha Mukherjee Husband: Shikhar Dhawan (married 2012)
Children:
Aliyah Dhawan (Elder Daughter)
Rhea Dhawan (Younger Daughter)
Zoravar Dhawan (Youngest Son)
Residence: Melbourne, Australia
Ayesha Dhawan Nationality

Ayesha Dhawan (born Ayesha Mukherjee) was born into a middle-class Indian family in West Bengal, India on 27 August 1975. Her father was a native Indian Bengali, and mother was reportedly a nursing graduate in the British Associate. Her parents fell in love with each other and subsequently moved to Australia. Ayesha was just 8 years old when her parents decided to move to Australia.
In an interview, Ayesha reported that she had been physically abused in her childhood. The memories of that horrific incident still haunt her and as a child she was gravely affected by it. However, unlike other girls who would opt for the easier option of forgetting about it and allowing life to move on, Ayesha promised herself to become strong enough to protect herself and become a woman she can be proud of. That promise drove her ambitions to sports, a field she felt would allow her to become an equal to the opposite gender. She started playing cricket, football, and other major sports, but it was ultimately boxing that became a passion for Ayesha in her childhood. She started practising boxing right from her school days and had a psychic winning belief that drove her to many titles in the ring.
Her mother had a massive impact on Ayesha, but was equally opposite in nature to what Ayesha is today. Her mother was particular about Ayesha following the girly makeup stuff and another such thing, but Ayesha kept building a boyish personality with a love for tattoos as she grew up. With her interest in those boyish fields yielding fruits, her mother too eventually accepted them and started supporting her with them. She was excellent with her academics as well. Despite all the adversities and dark incidents, Ayesha lived a childhood full of positivity.
Ayesha Dhawan First Husband
Ayesha was first married to an Australian businessman estimated in 1998-99. Being a Bengali by birth, Ayesha did have a few problems with her partner initially but all that got settled soon for the better. The couple had their first child, daughter Aliyah, in the year 2000. She was born in the Melbourne suburb of Narre Warren, Australia. Ayesha was living a dream life with her daughter and loved the new responsibility life gifted her. Ever since Aliyah's childhood, Ayesha kept giving her the strength she had all throughout her life and tried making her a fighter right from the word go.
Five years later, in 2005, it was time for god's second gift to the couple. Their second daughter, Rhea, was born in 2005 at the same place, giving Ayesha yet another reason to love her married life. Rhea too got all the love and affection from her mother as did elder sister Aliyah. By the time two started talking, Ayesha had made sure they were talking about tattoos and high flying dreams before anything else.

However, it was now time for the couple to witness a major low in their journey. The low was so depressing that the couple failed to recover and ended up divorcing each other in 2012. The reason quoted was said to be personal enough as the two of them declined to disclose any details of the same. After the divorce, the daughters, Aliyah and Rhea decided to stay back with the father. However, currently both of them live with their mother, and are in frequent contact with their father.
Aesha Dhawan Shikhar Dhawan
Shikhar Dhawan had just arrived at the international level and was living an all new life, getting to know a handful of new people every other day. As stated, Shikhar Dhawan was scrolling through his Facebook feed and stumbled upon Ayesha's pics while doing so. It so turned out that Ayesha was Indian spinner Harbhajan Singh's good friend owing to Ayesha's love for sports. Shikhar then disclosed his feelings for Ayesha to Harbhajan Singh, who stepped up to help the two get in contact.
It was Shikhar Dhawan who took the initiative and dropped a friend request to Ayesha. As soon as Ayesha accepted the friend request, it was Shikhar Dhawan who took the next step as well and dropped a hi the very next moment. The two started chatting and became good friends over time. Harbhajan had beforehand told Shikhar about Ayesha's marital status and still, Shikhar couldn't hold back his love for the Bengali beauty. Ayesha was 10 years older to Shikhar but even that couldn't make any difference to his love for Ayesha.
What brought the two together was the similarity in their choices. From the love for sports to their love for tattoos, it was as if the two had found the missing half of their soul. Both went on chatting for days about what they do and how similarly they do it. They then started meeting frequently and feelings now started to blossom further. The meetings were hampering the already degrading married life of Ayesha. She needed some support and Shikhar was just the perfect fit for her.
Shikhar Dhawan Wedding
Shikhar was always going to find it difficult to convince his parents for allowing him to marry a woman 10 years older to him. His father, Mahendra Pal Dhawan, was sternly against the marriage, but mother, Sunaina Dhawan, was affirmative of her would be daughter-in-law. After months of convincing, the couple got engaged in 2009 in India with Shikhar Dhawan still going through his early day struggles on the international circuit. He delayed the marriage by himself and decided to focus on his career and become India's first-choice opener before everything else.
It was in 2012 though, when Shikhar felt that it was now time to tie the subtle knot with Ayesha. He also believed he should give himself some time to gel up with Aliyah and Rhea. He was now a man whom Ayesha could be proud of, a man who had now become one of India's most loved cricketers. The two married in October 2012 and that too in pure Punjabi style. Despite Ayesha being a Bengali, their marriage was conducted with all the rituals followed by Sikh community. It was a low key affair with not many celebrities invited. The big announcement happened with the reception party where a horde of celebrities turned up to wish the two love birds a happy married life. This included Indian cricketers like Virat Kohli of course and many other big names from the men in blue. Lady luck brought Shikhar Dhawan the best phase of his career as he went on to score three centuries in as many games post marriage. Ayesha states she literally scolds Shikhar for getting out cheaply without scoring many runs, which according to Shikhar, helped him shape his career in a big way. The couple was blessed with a baby boy, Zoravar, during whose delivery Shikhar Dhawan was out on the field helping his nation get yet another solid start with the bat. Ayesha stays back with Aliyah, Rhea, and Zoravar in Melbourne, and keeps visiting Shikhar every now and then.
Ayesha Dhawan can speak fluent Bengali despite living in Australia since 8 years of age. Ayesha and Shikhar share an exceptional bond of love. Ayesha hates underperformance and scolds Shikhar every time he gets out on a low score. She has also played a crucial role Shikhar Dhawan's physique. Ayesha never lets her love for the sport die and keeps hitting the ring religiously following a workout issue of course. She hasn't let her love for tattoo die either. She got her 18 year old daughter tattooed along with her. She takes care of three kids single handedly and still manages to find enough time for her workouts, practice sessions, and yes, for her flights to India at times. She does keep hiding from the limelight more often but she surely does enough to ensure to protects her identity of being Ayesha Mukherjee more than being Ayesha Dhawan.
Shikhar Dhawan Divorce
Indian cricketer Shikhar Dhawan and his wife Ayesha Mukherjee parted ways after eight years of marriage on 7.9.2021
Instagram aesha.dhawan5
Follow us on Google News
Never miss an update, visit Google News & FOLLOW US.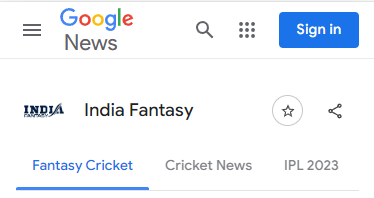 For daily fantasy sports tips on your mobile phone, Fill out the form below