Safa Baig – Irfan Pathan Wife, Instagram, Age, Photo, Nationality
Updated on: Aug 8, 2023 6:49 pm IST
Safa Baig is the wife of Irfan Pathan. Once India's pace sensation, Irfan Pathan married Safa Baig from Jeddah in 2016.
| | |
| --- | --- |
| Age | 29 Years |
| Height | 5 ft 5 in |
| Husband | Irfan Pathan |
| Nationality | Saudi Arabia |
The two have constantly been headlining social media with their adorable pictures. Irfan Pathan was probably at the zenith of his career and was struggling to get back his form that made him an instant hit in the early days of his career.
Ever since Irfan Pathan announced the good news, many Indian went lurking to know who Irfan's new wife is. Though just 21-year-old when she got married to Irfan Pathan, Safa Baig had done way more than enough to become a popular name in Saudi Arabia's media industry.
Born on 28 February 1994 in the Azizyah district of Jeddah in Saudi Arabia, Safa Baig had a pretty lavish lifestyle ever since her childhood. Her father, Mirza Farooq Baig, was a Saudi based businessman, who had enough fortunes to gift her princess like daughter whatever she wished for. However, the most precious thing he happened to gift her though were the manners and modesty. Safa Baig wasn't a very fun loving girl but wasn't a very quiet girl either. She had a beautiful smile to go along with her amazing character. She did her schooling from the International Indian School in Jeddah.
Safa had four sisters, Sidra, younger to her, and three more sisters. She had an exceptional bonding with all of them but the closest to her was arguably her mother, who kept supporting Safa with whatever she wished to do in her life.
Full Name: Safa Baig Pathan
Weight: 50 kg
Father's Name: Mirza Farooq Baig
Date Of Birth: 28 February 1994
Place Of Birth: Jeddah, Saudi Arabia
Spouse: Irfan Pathan (married 2016)
Children: Imran Khan Pathan (Born 2016)
Residence: Vadodara, Gujarat
Is Safa Baig a Model?
Safa Baig has been a constant feature of prominent fashion magazines in the Gulf. She has gone on to cover herself completely though post her marriage and doesn't even have a personal social media account. That has left the people who became her fans for her drop dead looks lurking to find more and more details about Safa Baig. To all those curious fans, here is everything you ever wanted to know about one of Gulf's most beautiful model and now one of India's very own, Safa Baig.
Hailing from an Orthodox Muslim family, modelling was never an easy career option for Safa. However, with her dedication, mesmerising looks, and support from the family, Safa managed to get into the modelling sector and pursue her dream career. She had a knack for art as well, as she picked up nail painting too at a very tender age. Her childhood was just the time when she started showing that she is just a perfect example of beauty with brains.

Safa Baig was a very ambitious girl but had a lot many obstacles to get through and make her dreams come true. First was her family background, and second was the high level of competition in Saudi's modelling industry. With family backing her up for every decision, the first hurdle was cleared with relative ease. The second one though needed a bit of struggle from Safa's end. Her beauty was never going to be enough to see her rise to the level she deserved. She needed a bit more and by the time others what it was, she had developed all the missing qualities to become one of Gulf's most popular faces. She started appearing on covers of many top magazines in the Gulf. She then didn't just stop at modelling, she picked a working as an executive editor in a PR firm in Jeddah itself. She always kept her love for art alive as well and has ensured it remains on top of her priority list. For that, she started nail painting and started doing it on a professional level. She has a Flickr Page as well where she keeps posting her nail arts to showcase her skills.
The marriage of Irfan Pathan came as a sudden news to most of the fans back in India and was a surprise even for the top Indian media houses. Despite that, the two are said to have met two years before their marriage and had kept their bond a secret until they got married.
The marriage took place at the Jeddah Trident Hotel on 4 February 2016 with a selected few receiving the invitations. The marriage was highly private and the news had come out only after Irfan Pathan posted a picture of himself with Safa Baig on his Twitter handle.
Irfan Pathan's marriage with Safa Baig came as a much needed respite to him and the two hoped for a turn of events in Irfan's career which eventually didn't happen to be. However, the two are still happy with their married life and even have an year-old son, Imran Khan Pathan, who was born in the same year the two got married.
Related Irfan Pathan Stats
What is the age difference between Irfan Pathan and his wife?
When the two got married, Safa was just 21 while Irfan Pathan, 10 years elder to her, was 31.
Irfan Pathan wife Controversy
Being in the headlines in India is never easy. The moment Irfan Pathan posted a picture of him with his beautiful wife covered in Hijab but had her nails painted, trolls on social media went berserk as they started criticising Irfan Pathan for posting an "un-Islamic" photo of her wife.
Irfan Pathan was asked not to post pictures with her wife and was advised to maintain Parda for her. However, the picture shared by him was captioned with "Kuch Toh Log Kahenge Logo Ka Kaam Hai Kehna" as if to tell them he knew what was coming. Just for a reply to all those trolls though, Irfan posted another picture of him with the caption "I repeat 🙂 If there is more love than hate I think we are doing alright. #spreadlove" to end the episode on a perfectly balanced note.
He still posts pictures of himself with his wife but now, the trolls seem to have weathered away. Safa was also at the centre of criticism for being the reason behind Irfan Pathan and Shivangi Dev's alleged breakup. The two were never confirmed to have been dating though which meant that the criticism went back to where it came from, thin air.
We wish this amazing couple continues to spread love for years to come and Irfan's lady luck gets him the much anticipated comeback to the national side we've all been waiting for.
Irfan Pathan Wife Instagram
Safa Baig is not on Instagram, as of now.
Never miss an update, visit Google News & FOLLOW US.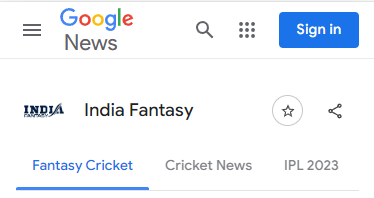 For daily fantasy sports tips on your mobile phone, Fill out the form below