Is England out of 2023 Cricket World Cup or can still qualify for semi final?
Updated on: Oct 28, 2023 11:30 am IST
England's journey in the ICC Cricket World Cup 2023 hasn't been a smooth sail. Once the champions in 2019, the English cricket team has faced some challenging times, with a recent defeat against Sri Lanka exacerbating their predicament. This loss marked their fourth in the tournament, casting a shadow of doubt over their progression to the semi-finals.
Is England out of 2023 Cricket World Cup?
With just two points from five matches, England's future in the ICC Cricket World Cup 2023 hangs in the balance. To secure a spot in the semi-finals, teams historically need a minimum of 12 points. England, with only four matches remaining, falls short of this mark and can accrue a maximum of 10 points. However, a faint glimmer of hope remains for their semi-final aspirations, contingent on favorable match outcomes.
England's path to the semi-finals is a narrow one. To keep their hopes alive, they must win all of their remaining four matches, taking their points tally to 10. Nevertheless, this alone is no guarantee of qualification, as other match results will play a crucial role in their fate.
One key factor in this equation is the Net Run Rate (NRR). England currently has one of the lowest NRRs among the participating teams, with an NRR of -1.634 after their loss to Sri Lanka. If multiple teams reach 10 points at the end of the league stage, NRR will become a critical determinant, and England's negative NRR makes their situation even more challenging.
How England can qualify for semi final?
In their quest to reach the semi-finals, England's next challenge is a formidable one. They face the table-topping host nation, India, on October 29. A loss in this crucial encounter could effectively signal the end of their World Cup campaign, leaving them with just 2 points and three matches remaining.

Their subsequent games include a clash with Australia, a matchup against the Netherlands, and a final encounter with Pakistan. The outcomes of these matches will not only decide England's fate but also the fate of their rivals in the tournament.
The 2019 World Cup champions find themselves at a crossroads. With challenges aplenty and a slim chance of making it to the semi-finals, England's journey in the ICC Cricket World Cup 2023 is far from over. While the odds may not be in their favor, cricket is known for its surprises. As they prepare for their upcoming battles, England will be hoping for a dramatic turnaround, keeping their World Cup dreams alive.
Never miss an update, visit Google News & FOLLOW US.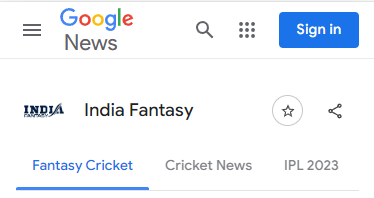 For daily fantasy sports tips on your mobile phone, Fill out the form below