Suryakumar Yadav tattoo: Checkout Suryakumar Yadav's tattoos and their meanings
Updated on: Dec 14, 2022 11:02 am IST
Suryakumar Yadav Tattoo: Arguably one of the best T20 batters going around, Surya Kumar Yadav is an avid tattoo enthusiast. He has inked his body several times. Here is a look at all of his tattoos and what they mean.
1. Ambigram Tattoo Of His Parents
His parents' ambigram was the very first tattoo he ever had. Tattoos with words that have been rotated, mirrored, or reversed are known as ambigram tattoos. Any number of words or phrases can be used in a design. The name "Sapna" of Surya's mother can be read from one side of the tattoo, and the name "Ashok" of his father can be read from the other. He loved the procedure so thoroughly that he decided to have even more tattoos.
2. Huge Tribal Tattoos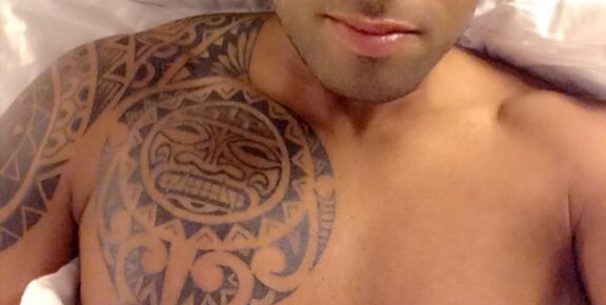 SKY has enormous tribal tattoos that span the entirety of his left arm, as well as his chest and upper back. He observed numerous rugby players in New Zealand while on a tour and inquired about the meanings of the Maori Tribal Tattoos they were sporting. Strive, Believe, Excel in Life is the message behind the tattoos.
3. A Portrait Of His Parents
By tattooing a picture of his parents on his right shoulder, SKY expressed his affection for them
4. A Life Lesson On His Left Forearm

On his left forearm is the tattoo "Life is what you make it."
5. Rose
On his right forearm, a rose tattoo represents the act of sharing love.
6. Bird
On his right forearm, a tattoo of a bird represents freedom.
7. A Telegram
On his right arm Is a tiny telegram that represented the giving and receiving of love.