सचिन तेंदुलकर ने भारतीय टीम को जल्दी जीतने को कहा!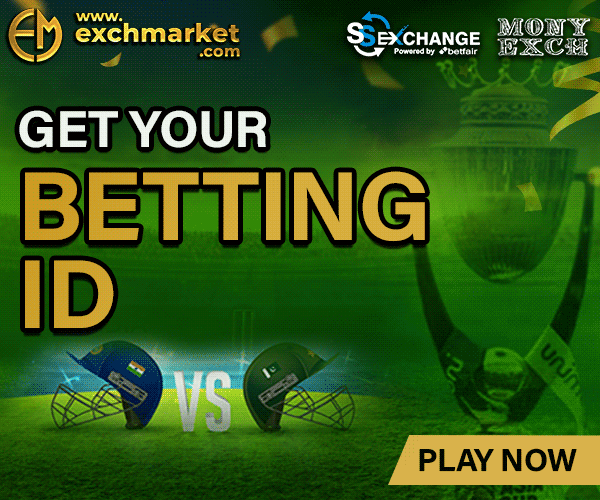 Updated on: Aug 20, 2018 2:16 pm IST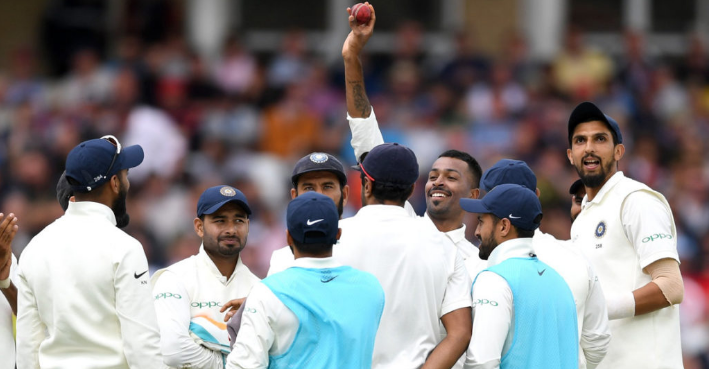 भारतीय टीम ने इंग्लैंड के खिलाफ चल रहे तीसरे मुकाबले की पहली पारी में कुल 329 बनाये और इंग्लैंड की पारी को 161 रन पर समेटकर अपना शानदार प्रदर्शन जारी रखा है. दूसरे दिन के अंत मे भारत दूसरी पारी खेल रहा है और उसके पास 292 रन की लीड है.
मुकाबले में हार्दिक पांड्या ने अपनी गेंदबाजी से शानदार प्रदर्शन दिखाते हुए, इंग्लैंड की पूरी पारी को ध्वस्त कर दिया. परिस्थितियां पूरी तरह अनुकूल थी, और इसी कारण पांड्या, इशांत शर्मा और जस्प्रित बूमराह लगातार विकेट निकलने रहे. तीनों तेज गेंदबाजों ने इंग्लैंड को वापसी का एक भी मौका नहीं दिया.
गेंदबाजों के अलावा पंत ने भी अपने पदार्पण मुकाबले में सबकी आंखे अपनी ओर खींची. उन्होने विकेटकीपर के तौर पर अपना खाता खोलने के लिए सबसे पहले कुक का कैच लिया और उसके बाद उन्होने चार और कैच लेकर कुल पांच कैच लपके.
शुरुआती दो मुकाबलों में काफी निराशाजनक प्रदर्शन करके के बाद, भारतीय टीम शानदार वापसी कर रही है. भारतीय क्रिकेट समर्थक गौरवान्वित होकर टीम के प्रदर्शन को सराह रहे हैं. भारतीय महान बल्लेबाज सचिन तेंदुलकर पहले शख्स थे जिन्होने टीम को सराहा. सचिन ने ट्वीट के जरिये भारतीय टीम से कहा कि इस मैच को जल्दी ही जीत लें. गौरतलब है कि अब तक दो पारियां खत्म हो चुकी हैं और तीन दिन शेष हैं.
" शानदार क्रिकेट, विकेट के आगे से और विकेट के पीछे से दोनों ओर से शानदार प्रदर्शन. @hardikpandya7 और @rishabpant777 को उनके फाइफर के लिए शुभकामनाये! अब शीघ्रता से मैच जीतीये…!
– @sachin_rt
Fantastic cricket, both in front and behind the wickets. Congratulations @hardikpandya7 and @RishabPant777 on your respective 5 wicket hauls! Let's nip this in the bud now. #ENGvIND pic.twitter.com/lNDVRbQFPc

— Sachin Tendulkar (@sachin_rt) August 19, 2018
गौरतलब है कि पांड्या ने शानदार प्रदर्शन करके 5/28 की गेंदबाजी की, और पंत ने अपने पदार्पण मुकाबले में ही पांच कैच लेकर रिकॉर्ड बना दिया.
टीम के प्रदर्शन ने सीरीज में भारत की उम्मीद को जिंदा कर दिया है. फिलहाल भारत 0-2 से पीछे चल रहा है, इस मुकाबले में जीतकर वे 1-2 से सीरीज में वापसी कर सकते हैं जिससे सीरीज में जितने के मौके बन सकते हैं.
तेंदुलकर के अलावा अन्य खिलाड़ियों ने भी भारतीय टीम की सराहना की.
Great spell @hardikpandya7 first 5 wicket haul in test cricket.. wish you many more.. Go india ?? ?????

— Harbhajan Turbanator (@harbhajan_singh) August 19, 2018
Wonderful effort by India to bowl out England in this extended 2nd session. Brilliant stuff from Pandya and the rest of bowlers for the probing lines and 168 is a very significant lead. Hope the batsman now capitalise and we have the match firmly in our control

— VVS Laxman (@VVSLaxman281) August 19, 2018
Never miss an update, visit Google News & FOLLOW US.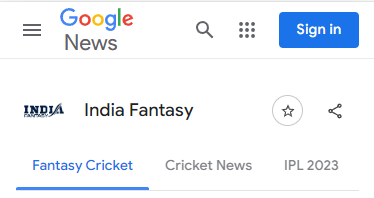 For daily fantasy sports tips on your mobile phone, Fill out the form below