These players are dropped from the FIFA World Cup 2018 teams and we cannot believe it either!
Updated on: May 30, 2018 3:55 pm IST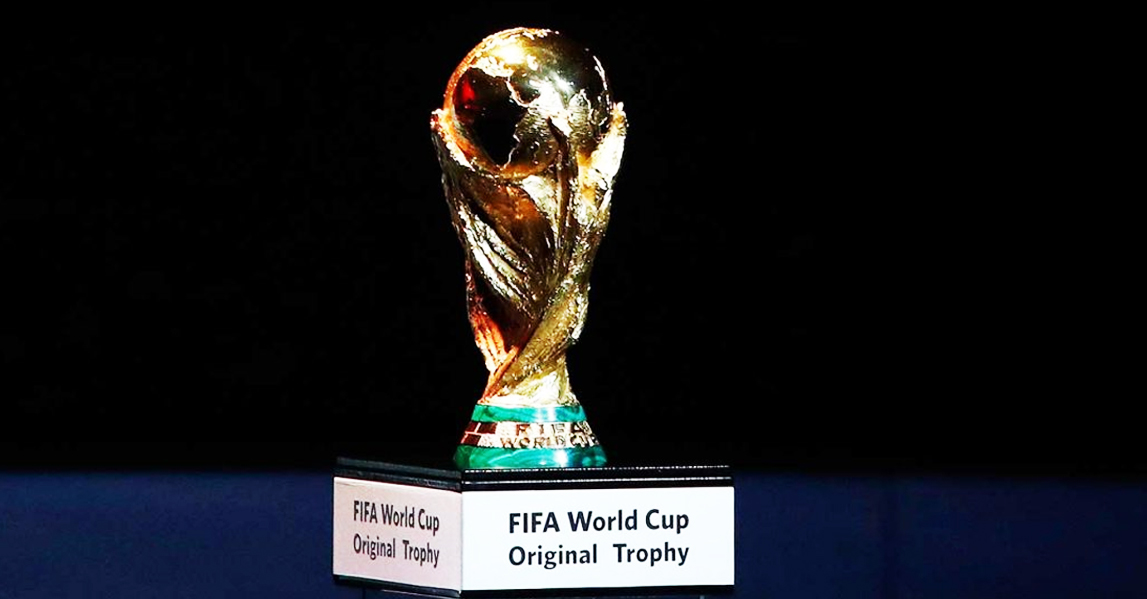 FIFA World Cup is the biggest sports crossover event that takes place every four years, bringing in 32 countries together with their unique culture and glorious history. It is the proudest moment for any player to represent their country in the World Cup because not only the whole world will watch them but also remember their name until the end of time. Club competitions may be more exciting with other star players from other clubs or country joining them but to walk out of the dressing room with their country's patch on their chest, it couldn't have been more honorable for any living being. That's why people are crazy for Mohamed Salah, because he helped his country to qualify in the FIFA World Cup after 28 years. The last time Egypt qualified for the World Cup, Mo Salah wasn't even born and now standing on his shoulder, Egypt can even dream of beating Uruguay, the two times World Cup winners in their first match in the FIFA World Cup 2018. As football fans we are really lucky to know that he won't be included in our list of famous players missing out on the World Cup because of the injury he picked up in the UEFA Champions League final against the 13th time UEFA Champions League winner Real Madrid CF.
However, there have been many speculations regarding Mo Salah's injury but what was believed to be a shoulder dislocation was actually a ligament injury and the doctors are positive that The Egyptian King will be back on the pitch before Egypt play their first match.
Now getting back to the heartbreaking list of players who are to miss out the FIFA World Cup 2018, we have some great names that we won't see in this World Cup. Be it for their national team's inability to qualify or injury or falling out of favor with the manager. We have compiled a list of the best playing 11 who won't be there at the Russian World Cup and if all these players are put on a team, they can surely be a nightmare for any team.
Goal Keeper: Gianluigi Buffon (Italy and Juventus)
Perhaps, the swan song that could have been. But, hard luck Italy couldn't qualify depriving the legendary goalkeeper of one last chance to win the World Cup. It was made more emotional as he also announced that he'll be leaving Juventus at the end of last season.
Right Back: Dani Alves (Brazil and PSG)
One of the best defenders of this generation, Alves got injured just before the WC while playing for PSG. His flamboyance and crosses from the right will certainly be missed. The Ex-Barcelona RB could have also added much-needed experience in the backline.
Central Back: Leonardo Bonucci (Italy and Milan)
Another player who will not be a part of the World Cup because Italy didn't make it. Central to Juventus' 2 finals in 3 years, Bonucci made the switch to Milan at the start of the season. Not everything has gone to plan at Milan but he most certainly is one of the big names that will be missed.
Central Back: Virgil Van Dijk (Netherlands and Liverpool)
Van Dijk has been one of the best CBs in the Premier League and guided Liverpool to the Champions League Final. Liverpool lost out on the Champions League title but he has been justifying his hefty price tag for sure. A definite miss for all who wanted to watch this beast at Russia.
Left Back: Alaba (Austria and Bayern Munich)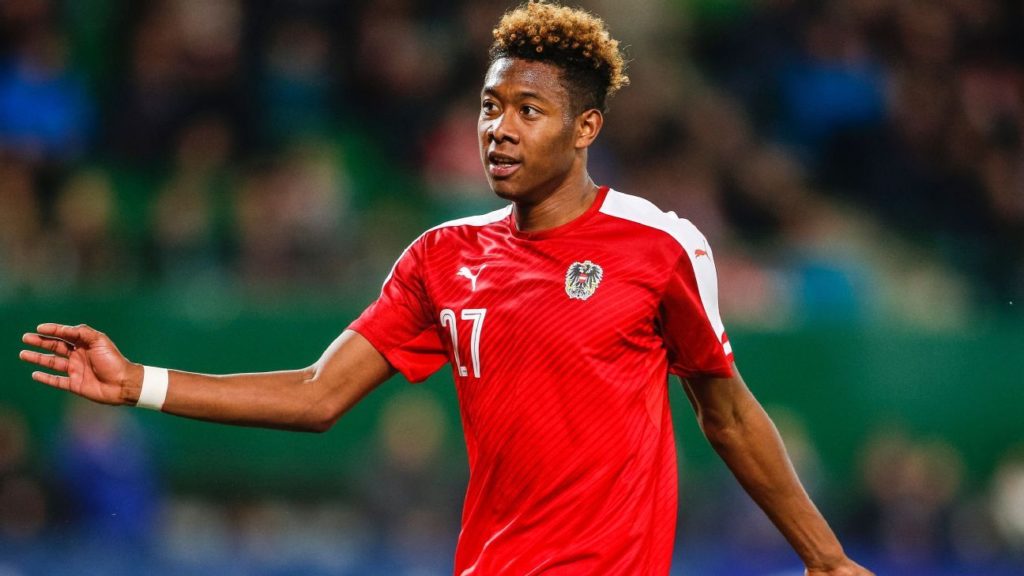 Alaba has easily been one of the best LBs in the world over the years but couldn't make his Austrian Qualify. Some would say that it was coming given the dismal performance of Austria in the Euros but the fans will definitely miss this complete player.

Midfielder: Marco Verratti (Italy and PSG)
Verratti is one of the best at his job and another player who won't be in the Champions League because of Italy's inability to qualify. That gives him ample time to decide over his possible move to Barcelona that failed last time. The diminutive midfielder is seen as a replacement for Xavi.
Midfielder: Radja Nainggolan (Belgium and Roma)
The combative midfielder who was such a mainstay in the Marc Wilmots managed Belgium side has found himself struggling to find a place under new manager Roberto Martinez. Highly unlikely he'll ever play for Belgium again given his vocal bashing of the selection policy. Radja helped Roma reach the Champions League semifinals.
Midfielder: Arturo Vidal (Chile and Bayern Munich)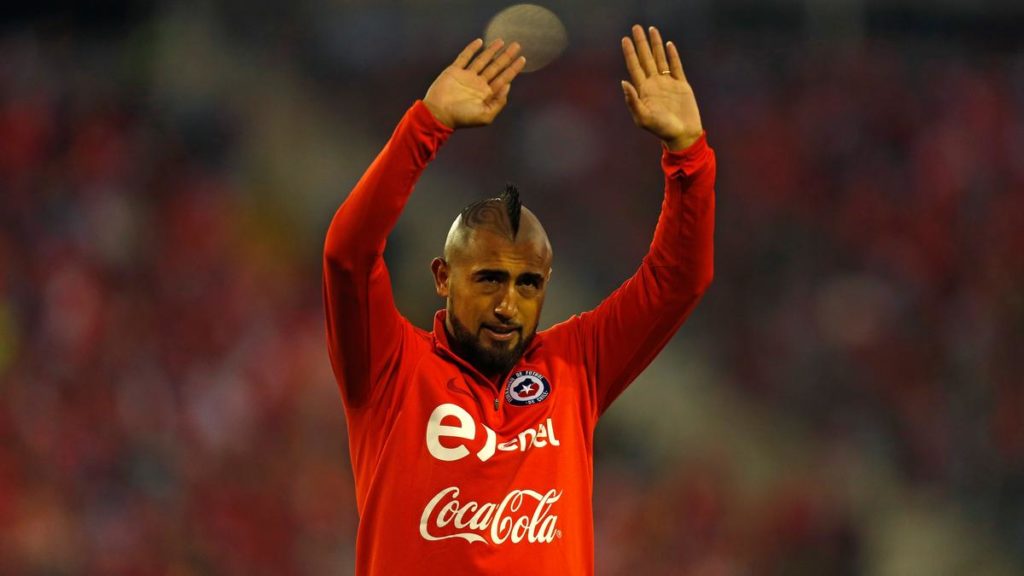 It will be an incomplete tournament without a character like Arturo Vidal. A global superstar and a great servant for Chile and all his clubs that he's played football for. It was upset that Chile didn't make it to the WC finals even though they had won last 2 Copa Americas.
Attack: Gareth Bale (Wales and Real Madrid)
Bale was the hero as Real Madrid lifted their third CL title in as many years. He scored 2 goals in the final after coming off the bench and one of them was arguably the best ever. Just like Verratti, Bale has a long summer ahead as a move away from Madrid looms.
Alexis Sanchez (Chile and Manchester United)
Alexis hasn't enjoyed the best of seasons in the Premier League this season and it showed on his international performances too. His contract rift with Arsenal saw him move to United in the winter and that rift might have been a big reason for his underperformance. It was shocking as he played an instrumental role in winning Chile back to back Copa Americas.
Attack: Pierre Emerick Aubameyang (Gabon and Arsenal)
Aubameyang was another one of the big-name moves in the winter transfer window and although it doesn't come as much of a surprise that Gabon missed out on the World Cup, the fans in Russia will certainly miss the Flamboyant hitman scoring goals.
Never miss an update, visit Google News & FOLLOW US.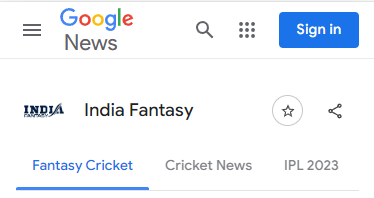 For daily fantasy sports tips on your mobile phone, Fill out the form below