10 Tips to Make a Budget Gaming PC
Updated on: Jan 1, 2023 1:24 pm IST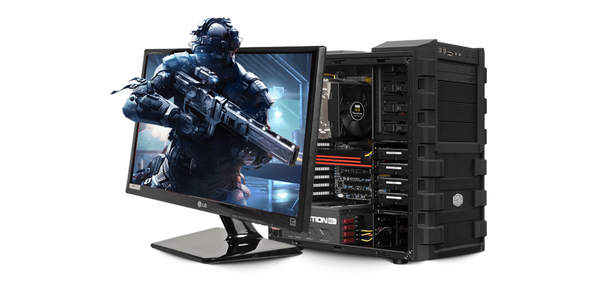 Are you tired of the poor performance of your personal computer while gaming? If this occurs, you must seek a solution to eliminating the lags and delays caused by your old computer. Here we share our well-researched tips for establishing an affordable gaming PC.
Choose a Quick and Affordable Processor 
Keep your budget under your limit with AMD Ryzen processors, especially the 1600 or 2700. This processor gives you high functionality and faster performance without draining your bank account.
 For a bit below $350, go for a powerful integrated GPU (APU) such as the AMD Ryzen 3 2400G.
Select a Good Video or Graphic Card
It all depends on how many resources you have to set up your gaming PC. Choose a graphics or video card with sufficient functionality if you are on a tight budget. For instance, the GTX 960, GTX 970, and GTX 1050.
 For larger budgets, AMD and NVIDIA graphics render unbelievable motion speeds and visuals. For instance, AMD's RX 5XX and GTX 1660 Ti.
Choose a Computer Case That Suits Your Demands
While playing games on your PC, it endures overbearing temperatures and overheating. As a result, it is critical that you look for a case in which there are properly ventilated spaces for heating and airing. 
Pick a Widen and Broad Storage Drive
The storage drive is of two types: hard drive (HDD) and solid-state drive (SSD). In terms of affordability, a hard drive is the best option, as it runs on mechanical components and slows in speed. On the other hand, the solid-state drive comes with a faster loading speed while gaming.
If you would like to store many games, a 1 TB 7200 RPM hard drive is good, or a 120 GB–256 GB SSD is another good alternative.
Shortlist an Appropriate Motherboard
Ensure that your motherboard runs in parallel with your CPU and video card, or else you lose your money. Remember that your motherboard should have an ATX form factor, 4 RAM slots, and numerous USB ports. 
Pick Adequate Internal Memory
RAM decides how fast your gaming experience will run. The minimum internal memory for gaming is 8 GB, which offers sound performance. Yet, some advanced virtual games demand at least 16 GB.

3000 MHz/CL16 matches what you need while playing an online game. It performs the work faster.
If you want to enjoy theme music while beating your competitors in gaming, the speaker supplements your enjoyment. Choose at least two speakers, and a subwoofer will provide exceptional realization. 
If you're on a tight budget, a monitor with a 24-inch screen and 1080 pixels will rock your world. It is fantastic even for highly competitive games like CS: GO, as it produces a refresh rate of 144 Hz for displaying nuance in moving objects. 
Go for Additional Categories like Keyboard and Mouse
There is no requirement for an advanced keyboard and mouse until your games run awesome with ordinary gadgets. It saves your resources, and you can invest this money where you need it most.
Ensure That You Have a Necessary Power Supply 
The power supply is the main source of fuel for your gaming PC. So, don't fall into the trap of overpaying. A 500-watt power supply unit with a 24-pin ATX connector and cooling fan is sufficient to enable your PC to perform well in gaming.
Remind them that a switched-mode power supply (SMPS) must have 80-plus certifications. It defines that the SMPS has been evaluated under a specified load.
Key Takeaways
Strictly adhering to the above 10 tips, you could save your resources and set up a high-performance PC for high-end gaming.