How to Get the Best Gaming Experience at Indian Online Casinos
Updated on: Oct 13, 2022 4:24 pm IST
Indians are gaming more than ever before. The country's online gambling industry is expected to reach $3.9 billion by 2025 – due to a growing younger population with higher disposable incomes and more devices, more accessible Internet and new gaming genres being introduced. While card games have always been popular, online versions of popular favorites have gained massive followings recently. Especially casino games such as poker and blackjack have taken on a new life on Indian online casino sites.
Are you itching to give casino games a try, but hesitant to do so because of the risk of losing? Then this article is for you. Down below, we'll give you our top tips for navigating Indian casino sites – all the way from what to look out for on the sites to how to choose which games to play.
Read the Reviews
First off: Before you choose an online casino site, it's important to do your research. Far from every site offering casino games is legit, and choosing a shady site can have serious consequences. While gambling is, of course, always risky, some games will be rigged to trick you into losing way more money than you would've in a fair game. Others will have unfair minimum deposits or be elaborate scams to get you to give up your personal information.
Either way, it's definitely always better to be safe than sorry. To ensure this, always read reviews of the sites you're considering playing on before starting a game. For instance, scrolling down the front page of the online casino site BetWinner won't necessarily help gambling newbies determine whether it's trustworthy. But if you read a review of BetWinner online, you'll see that it's both licensed and favored by other players – letting you know that your games on this site will be both legal and fair.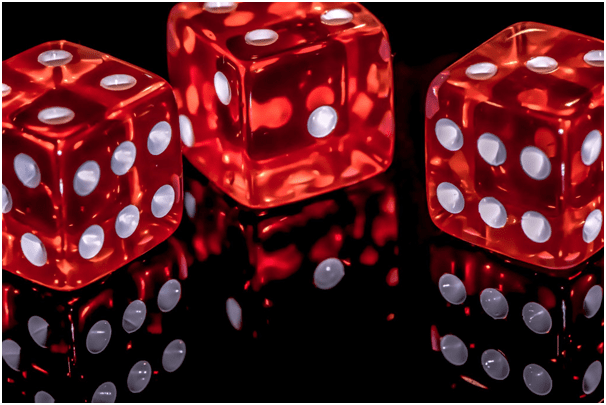 Look Out for Bonuses
Next on your list should be checking which bonuses are currently available at each of India's online casinos. Of course, there's plenty of strategies to be learnt to maximize your winnings from the games – but you'd be surprised just how much more money you can take home just by using the right bonuses.
However, a bonus is of course not just a bonus. There are many different types, all suited for different players at different points in their casino journeys: For newcomers, welcome bonuses are often quite lucrative and offer a nice boost to get you off to a good start. Once you've played for a while, VIP and loyalty programmes reward returning players handsomely. And if you keep your eyes peeled, at least one site is usually running a nice promotion or some other type of deal at pretty much any given moment.
Find the Games You're Good At
Lastly, let's face it: None of us are good at everything – and this is definitely also true when it comes to casino games. When you're betting your own hard-earned money on the outcome, wasting time on games you're never gonna succeed at is a terrible idea. So, if you want to have the best possible time when gambling online, it's all about figuring out where your talents lie – and which games you should stay far away from.
Are you, for instance, great at predicting your opponent's next move, thinking ahead and maintaining a poker face? Then yes, you guessed it: You'll most likely excel at playing poker or similar strategy-based games. Or are you terrible at all of these things, but just incredibly lucky? And do you enjoy fast-paced, short and thrilling games? Then slots, roulette and the likes might be more your speed. Whatever you prefer, there's an online casino game out there for you.