AUS vs ARG Dream11 Team Prediction Olympics Men Live Score Australia vs Argentina, 3 August
Updated on: Aug 3, 2021 1:12 pm IST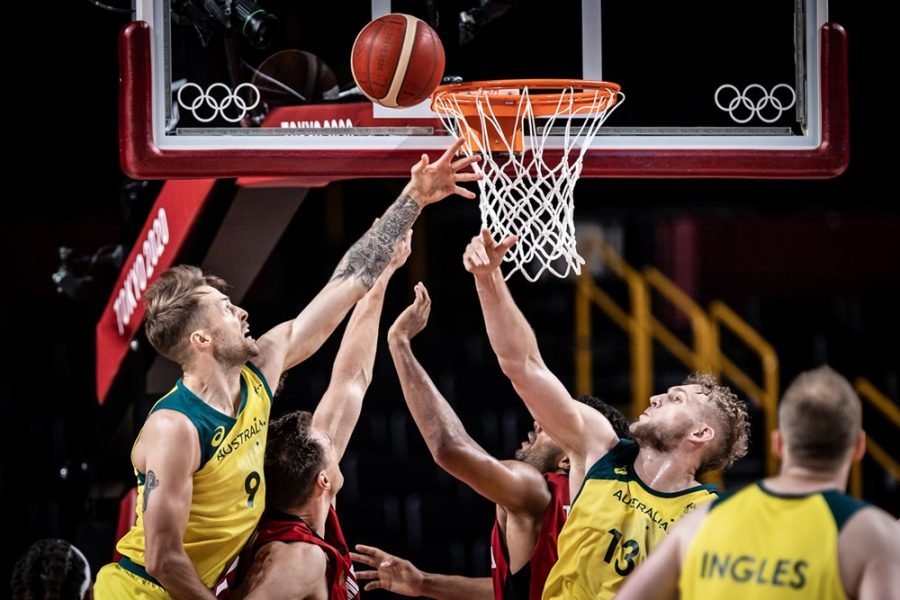 Australia vs Argentina Olympics Live: The knockout stages are in full swing and the USA and Slovenia have already advanced to the Semi-Finals. It is 'win or go home' from here on onwards and teams can't afford to make many mistakes at this point. With the complicated maths of qualifications thrown out of the window, the competition has become cut-throat and the squad that put together great performances on both ends will make it at the top of the medal race. Australia remained unbeaten in the group stage while the Argentinian team lost two of its three games. Who will come on top in the battle between the teams from opposite sides of the sphere? More details about AUS vs ARG Dream11 will be given here.
Match Timing: 3 August, @ 05:30 PM
Venue: Saitama Super Arena, Japan
Where to WATCH Australia vs Argentina Olympics Live Score and Streaming?
Sony Channels including Sony Ten 1, Sony Ten 3 and Sony ESPN in India, and SonyLiv app.
AUS vs ARG Dream11 Prediction for Basketball Match Today:
Australia| Argentina
Games: 03| 03
Wins: 03| 01
Defeats: 00| 02
Australia vs Argentina Olympics Basketball: The Australian squad always carries a "play hard and hustle hard" type of mentality and has been a basketball powerhouse for many years. What makes Australia tough is the superb balance between backcourt and frontcourt, they have guards who can score and defend, while they have bigs that can finish inside and capitalize on the rebounding and defensive end. On the other hand, Argentina can pose problems shooting-wise but has lacked consistency on the defensive end and has given up easy buckets in the paint. It will be crucial for Argentina to lock up the paint against an Australian that has a ton of players who can finish at the rim. The Aussies have the edge in terms of form and talent but if Argentina is wise with their shot selection and makes life tough for the Australian guards then they have a chance.
Australia vs Argentina Olympics News
Australia News:
Status Out: Nothing to report so far.
Status Questionable:  None.
Australia active roster: Chris Goulding, Patty Mills, Joshua Benjamin Green, Joe Ingles, Matthew Delladova, Nathan Sobey, Mattise Thybuille, Dante Exum, Aron Baynes, Jock Landale, Doup Thomas Reath, Nic Kay
Argentina News:
Status Out: Nothing to report so far.
Status Questionable: None.
Argentina active roster: Luis Scola, Facundo Campazzo, Nicolas Laprovittola, Nicolas Brussino, Leonadro Nicolas Bolmaro, Francisco Caffaro, Marcos Delia, Gabriel Deck, Luca Vildoza, Juan Pablo Vaulet, Patricio Garino, Tayavek Galizzi.
AUS vs ARG Dream11 Team| Player Stats
Patty Mills
PPG: 20.5   APG: 5.5   RPG: 5.0
Patty is the ace of the squad and has the green light to shoot the ball. He is experienced and has a praiseworthy shooting touch. He can shoot from the deep while on the move, off the dribble, using jab-steps, fadeaways, pump-fakes, which allow him to create a ton of separation. Mills has an excellent game sense and he is a complete offensive machine, his passing and hustle make him a top-notch player. Patty racked up  24 points and 6 assists versus Germany. His scoring output makes him a terrific pick-up as the Super Player in the Dream11 Fantasy scenario.
Facundo Campazzo
PPG: 16.0     APG: 6.0    RPG: 5.7
Campazzo is one of the most disciplined guards in the world right now and his high IQ makes him a threat. Facundo handles the ball well, can finish hard on pick and rolls plus he has more than a decent shooting touch. His court vision makes life easier for bigs inside and then his defense is cherry on the top. Facundo is also an excellent rebounder for a guard and notched 17 points, 11 assists, and 7 rebounds against the Japanese men.


Nick Kay
PPG: 14.3     RPG: 6.3    APG: 3.0
Kay is a solidly built 6 feet 9 inches Power Forward who can find open looks inside using his body and agility. Nick has a power game and he can hoard up rebounds with his strength and size. He is amazing at putbacks but he can also show a decent shooting touch every now and then. Nick put up 16 points, 4 rebounds, and 4 assists against the Germans.
Luis Scola
PPG: 19.7     RPG: 5.3
Scola's basketball career has spanned more years than some of the players' age. It implies that the veteran is on the backend of his career but is he? No, he isn't, because the 41-year-old is leading Argentina in points scored during these Olympics and has displayed his beautiful shooting touch and savviness time and time again. Luis turned up with 23 points and 10 rebounds versus Japan.

Jock Landale
PPG: 13.3    RPG: 4.3
Landale plays at the Center spot and boy is he a talented player. His big frame allows him to get great positioning inside where he can finish lobs and put up points at the rim. However, that doesn't sum up his offensive game as he can shoot from outside and has a pretty shooting form. Jock posted 18 points, 3 rebounds, and 3 assists versus Germany.
Gabriel Deck
PPG: 11.7     RPG: 6.7
Deck is an athletic player who can catch lobs and use his solidly built frame to finish inside. Gabriel can also shoot from the deep and can become both an inside and outside threat. He is also a hustling player who can box out and grab boards with his athleticism. Gabriel docked in 16 points and 4 rebounds.
Joe Ingles:  PPG: 10.3    RPG: 4.3    APG: 3.7
Nicolas Laprovitolla: PPG: 13.0     APG: 4.0
Marcos Delia:  PPG: 7.7    RPG: 6.3
Matisse Thybulle: PPG: 6.0    RPG: 3.0    SPG: 3.3
Luca Vildoza: PPG: 7.7    APG: 3.7
Nicolas Brussino:  PPG: 7.0   RPG: 3.0
AUS vs ARG Dream11 Prediction
PG: M Thybulle
SG: P Mills(SP), L Vildoza
SF: N Brussino, J Ingles
PF: L Scola(PP)
C:   J Landale, M Delia