GSW vs HOU Dream11 Prediction NBA Live Fantasy Basketball Dream11 Team, Top Picks and Tips for Golden State Warriors vs Houston Rockets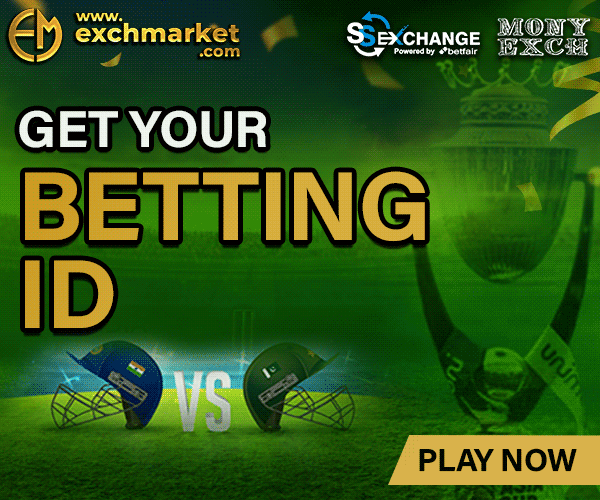 Updated on: Jan 25, 2022 5:51 pm IST
GSW vs HOU Dream11: The NBA midseason is here and some of the top-ranked teams have now seen the brunt of the long season, facing a lot of heat. Yes, it is essential to establish a superb rhythm by stitching together wins but hey, each team plays 82 games each season and with the way, the NBA is played in the up-and-down style and there are back-to-back nights, you can see athletes feeling the exhaustion. And here, in this game, the Golden State Warriors play the second game for a second straight night as they take on the Houston Rockets.
Warriors have 32 wins and 13 losses but this month, they have lost more than half of their games. Now, the major reason for that has been the absence of Draymond Green, an MVP in his own right but yes, the last night loss against a second-string Pacers team must hurt. I believe the Warriors have also lost cohesion because their core that went on a big run has been split apart.
On the other hand, the Houston Rockets have struggled to be even a 30% win team and that doesn't surprise many people. Why? They are a rebuilding team that became highly thin when Harden left last season and then the team also traded away veteran Oladipo while guard John Wall hasn't played in a single game this season. Will this team engage in intense trades?
Host: Golden State Warriors
Visitors: Houston Rockets
Match Timing: 22 January, @ 08:30 AM
Venue: Chase Center
NBA Projections, Stats & Analysis
Warriors: I'd argue this again!
I think one of the biggest problems since Klay has been back and this is no way undermining this superstar off-guard's skillset, but yes, I will argue that when the Warriors broke up the Poole-Curry-Wiggins-Payton II-Porter-Looney rotation and relegated Poole to a bench role and reduced Payton's minutes, the team has been hurt. Why? Well, Poole has lost his rhythm after starting for all of the season and then being inserted to the bench after such an extended role. Well, now, when he comes it is late in the first quarter or early in the second. Warriors rotation has been all over the place since Klay has returned and this is a huge issue now because Klay has had some strong nights but these other players have been unable to go on.
Now, with the Green gone, the team's prime communicator is gone, so has been their major playmaker, screen-setter, and defender. Why are Warriors losing to second-string squads? It is simple, the roles have muddled, players are forcing the issue and the defense has also taken a hit. I think if the Warriors pull in a way to get Poole and Payton II 25+ minutes or so. However, I believe the Warriors are also exhausted after playing a high brand of defense for most of the season and it can be just one of those tough phases you hit during a long NBA season.
Rockets: The future of Eric Gordon and Christian Wood
Christian Wood has been a force on the rebounding and scoring end but yes, he doesn't provide the same level of rim protection as some of the other elite Centers. Well, management have questioned his discipline too, but hey, you can't score 20+ and grab 10+ rebounds regularly without having a top-notch game in the NBA. Still, we have seen many such players lingering in the bench and I am not sure how Wood is going to fare going ahead. Personally, I have been highly interested in his talent since his Detroit days and I think if anything, he can be a more than serviceable backup Center and can even start for a team like the Lakers who need a Center right now but I fail to see how that move will be pulled off.

The case of Eric Gordon is different. He is a proven veteran scorer and there are a lot of teams who can use his scoring services, off the bench at least. Will he be in the Rockets before the trade deadline expires or will the team keep him to mentor youngsters Kevin Porter jr. and Jalen Green? While Green has had a tremendous season as a rookie, he has a lot to learn in this tough league. Overall, one shining ray for the Rockets has been the offensive play of Kevin Porter Jr. While youngsters Sengun, Brooks, Martin Jr., and Christopher look some decent players too for the future.
Golden State Warriors | Houston Rockets
Games: 45| 46
Wins: 32| 14
Defeats: 13| 32
Golden State Warriors vs Houston Rockets NBA Live, Team News and Lineups
Golden State Warriors Team News
James Wiseman is OUT for this contest and has an unclear timetable to return
Draymond Green is OUT and can miss some weeks..
Andre Iguodala is OUT for the game due to rest.
Klay Thompson is OUT due to rest.
Warriors Expected Starting Five
Wings: SF: Andrew Wiggins
Middle: PF: Jonathan Kuminga   C: Kevon Looney
Guards: PG: Jordan Poole          PG: Stephen Curry
BENCH: Nemanja Bjelica, Otto Porter Jr., Damion Lee, Jonathan Kuminga, Juan Toscano-Anderson, Gary Payton II, Chris Chiozza.
Houston Rockets Team News
John Wall is OUT and his time with Rockets is done probably.
Rockets Expected Starting Five

Wing: SF: Jae'Sean Tate
Middle: C: Christian Wood
Guards: SG: Eric Gordon     SG: Jalen Green      PG: Kevin Porter Jr.
BENCH: Kenyon Martin Jr., David Nwaba, Garrison Mathews, D.J. Augustin, Josh Christopher, Daniel Theis, Usman Garuba, Armoni Brooks, DeJon Jerraeu, Daishen Nix
NBA Scores, Fantasy Basketball Top Picks
Christian Wood(HOU)
Points: 13
Rebounds: 15
Assists: 04
Blocks: 01
Wood has been the leading scorer and rebounder for the Rockets and he has been playing at a high level throughout the season. The Center has scored in the 20-25 points and has grabbed 10-15 rebounds a game constantly this season. Wood can be selected as a Star/Pro Player in the Dream 11 NBA Fantasy scenario.
Expected Fantasy Points Range: 36-48
Stephen Curry(GSW)
Points: 39
Rebounds: 05
Assists: 08
Steals: 01
Steph had a special game against the Pacers, and frankly, it was due for a long time. With Green gone and Thompson rested for the game, I'll not be surprised if he is able to string together two strong offensive nights in a row. I expect a 23-34 points production along with 4+ rebounds and 4+ assists from the sharpshooter
Expected Fantasy Points Range: 38-48

Kevin Porter Jr.(HOU)
Points: 15
Rebounds: 01
Assists: 08
I am glad to see Kevin figuring it out on the offensive end after he has had his struggles for most of the season. The guard has been the leading playmaker for the team and has dipped in 15-23 points and dished 6-8 assists a gaem on a regular basis.
Expected Fantasy Points Range: 30-40

Andrew Wiggings(GSW)
Points: 11
Rebounds: 04
Assists: 02
Steals: 01
Blocks: 01
The role of Wiggins is huge for the Warriors on both ends of the floor, he provides top-notch scoring along with some stellar defense. The Forward was struggling to shoot in the last game but I guess he will figure in the 17-22 points range here.
Expected Fantasy Points Range: 25-36

Eric Gordon(HOU)
Points: 16
Rebounds: 03
Assists: 01
Gordon is a veteran off-guard who has been a high-quality isolation scorer for many seasons now. He continues to leave his impression on the game and a 15-18 points range is his usual production. Will he be traded soon? Just speculations,
Expected Fantasy Points Range: 23-34

Kevon Looney(GSW)
Points: 13
Rebounds: 15
Assists: 03
Steals: 02
Kevon has been a stellar presence in the absence of Green and he was playing at a high level before but with Green out, the load of rebounding has expanded further. The big can be expected to notch 10+ rebounds these days.
Expected Fantasy Points Range: 26-34
GSW vs HOU DREAM11 LINEUP BALANCERS
Jae'Sean Tate(HOU)

had

18 points, 5 rebounds, 2 assists

in the last game. Tate has scored in the 10-18 points range regularly this season while being a pesky perimeter defender.

Jordan Poole(GSW) had 5 rebounds, 4 assists, 2 rebounds i

n

the last game. I can't emphasize enough how Poole's relegation to bunch has hurt his scoring production. I expect him to start here and if not play big minutes and score 14-19 points at least with Klay rested for the game.
Jonathan Kuminga(GSW)

had

5 points, 5 rebounds, 3 assists

in the last game. The rookie has hit the 10+ mark quite a bit these days and has been aggressive but will he get enough minutes to do so?

Garrison Mathews(HOU)

had

23 points, 4 rebounds, 2 assists,

2 steals

in the last game. Frankly, the Rockets were winning quite a bit when Garrison was in the starting lineup and the guard has dipped in 17 or more twice in a row off the bench.

Gary Payton II(GSW) had 6 points, 5 rebounds,

2 steals

in the last game. Another one of those players whose rhythm has been hurt since Klay is back? Why? Reduced minutes and role.
Nemanja Bjelica(GSW)

had

8 points, 6 rebounds, 2 assists,

1 block, 1 steal

i

n the last contest. This is usually the production for Bjelica these days.

Damion Lee(GSW) had 9 points,

2 steals

i

n

the last contest. Lee can be expected to score 9-14 points here.
Kenyon Martin Jr.(HOU) had 2 points, 4 assists, 3 rebounds in the last game. The Forward has scored in the 6-9 points range largely while grabbing 3-6 rebounds a game.
Otto Porter Jr.(GSW) didn't play in the last game. The Forward has usually scored in the 6-11 points and has grabbed 5-7 rebounds a game this season
Juan Toscano-Anderson(GSW) had 5 points, 4 rebounds, 1 assist,

2 steals

in the last game. This has been the maximum production for Juan these days.
Alperen Sengun(HOU) had 7 points, 2 rebounds, 2 assists, 1 block in the last game. Alperen is a rookie and largely has ways to go but a 6-9 points range has been a constant contribution recently.
Armoni Brooks, Josh Christopher(HOU) don't play many minutes, scoring 6-9 points a game when given ample playing time.
GSW vs HOU Dream11 Team
PG: S Curry(PP), G Mathews
SG: K. Porter
SF: A Wiggins
PF: J Tate, J Kuminga
C:   C Wood(SP), K Looney

If you like our Dream11 Prediction Tips, please share this article with your friends, who are also interested in playing Dream11 Fantasy Leagues. Don't forget to follow us on Twitter, Telegram, and YouTube for the best Dream11 Fantasy Tips.
Where to watch NBA Live Score?
This match is unavailable on Television outlets MTV and VH1 and meanwhile, the streaming services such as Voot and JIO TV will also not stream this game for the Indian viewers. Once again, I will keep parroting the same tune that if you are a diehard NBA fan love to catch all the teams in the acquire the Annual Subscription of the NBA League Pass, because of which, you can get plug yourself into all live streams and get the full game replays from the earlier seasons too. Follow the score, stats, and news on the official website of the NBA.
Never miss an update, visit Google News & FOLLOW US.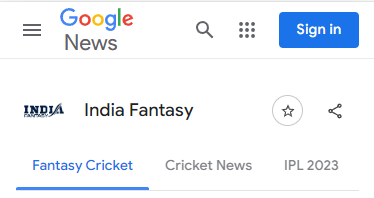 For daily fantasy sports tips on your mobile phone, Fill out the form below