MIL vs SAC Dream11 Prediction NBA Live Fantasy Basketball Dream11 Team, Top Picks and Tips for Milwaukee Bucks vs Sacramento Kings
Updated on: Jan 22, 2022 7:21 pm IST
MIL vs SAC Dream11: NBA midseason window is here and it has been a turbulent time many times but yes, this is how things are for some teams who began even on a high note. And this is also a window that can more often than not result in multiple trades. This can mean that there can be line-up shuffles and a change in the overall dynamics of the season for different teams. Anyway, in this game, the Milwaukee Bucks will meet the Sacramento Kings in an East-West affair.
The Bucks have had a here-and-there season but by every means, they remain a more than formidable contender title as they defend their championship. Milwaukee has been getting amazing production from Giannis once again, which continues to be a decisive factor in their long season.
On the other hand, the Sacramento Kings have repeated the same old script, frustrating their fans through some underwhelming play, only getting worse by each month it seems. One thing is for sure if things continue like this for three-four games, trades are just on the way.
Host: Milwaukee Bucks
Visitors: Sacramento Kings
Match Timing: 23 January, @ 05:30 AM
Venue: Fiserv Forum
NBA Projections, Stats & Analysis
Bucks: Holiday season
Jrue Holiday has been one of the most vital options on the guard position for a couple of seasons for the Bucks. Without him, the guard position loses major production and the team balance suffers a lot. And Milwaukee felt that when Jrue went missing from the picture this month, losing about 70% of their games without him. The Bucks have been doing a great job on the offensive end all season long but if Middleton is off from the field and Portis is not scoring much, the Bucks effort can crumble especially late in the game when going to Antetokounmpo on the offensive end becomes like an obvious choice. Let us now talk about other players, where the team's balance also has been hurt due to the departure of PJ Tucker and the absence of Brook Lopez. Even if Lopez gave 10-15 points and 7-8 rebounds a game, he did a wonderful job of playing the last line of defense and also provide brilliant defender at the Center position, trust me, Brook has been huge for the Bucks, he is one of the most understated players in the NBA mainstream scenario. Will the current Bucks team get back in the groove and make an advancement towards the title? Yes, they are for me still a strong contender.
Kings: Same old, same old
Sacramento Kings have had another terrible season. And well, if you are a Kings fan, what do you say? You say "Well, and yes, water is wet". The Kings have continued to underwhelm fans, again, failing to gain any semblance of balance, and even against teams with losing records, they have struggled so much that they are out of the game before the half, looking out-of-sync. Well, they have done decently on offense but their defense has been at the lowest this month, continually giving away 120 or so points, clearly indicating that it is an end that the team needs to fix that end. But where is the fixing for the Kings? They have drafted players that don't fit it into the system, or I don't know, they have not developed their talent well. This is why I fear that Fox and Haliburton, two highly talented guards can also end up leaving the team considering how these losses that rack up on a regular basis can make other avenues attractive. See, I know players like Kobe have said that most players treat the game as a profession to make money, but hey, I am sure of one thing, winning always boosts confidence on some level. Well, my point is we can't judge what a player wants on effort and outward appearances alone, for the Kings, I am sure there are players who are tired of losing. For the Kings, I think it is more of a management issue than anything.
Sacramento Kings | Milwaukee Bucks
Games: 47| 48
Wins: 18| 29
Defeats: 29| 19
Milwaukee Bucks vs Sacramento Kings NBA Live, Team News and Lineups
Milwaukee Bucks News:
Brook Lopez is OUT for the game and has an unclear timetable to return.
Bucks Expected Starting Five
Forwards: SF: Khris Middleton PF: Giannis Antetokounmpo
Middle: C: Bobby Portis
Guard: SG: Grayson Allen PG: George Hill
BENCH: Rodney Hood, Semi Ojeleye, Pat Connaughton, Jrue Holiday, Jordan Nwora, Wesley Matthews, Donte DiVincenzo, Langston Galloway, Luke Kornet, JaVonte Smart, Hill, Sandro Mamukelashvili.
Sacramento Kings Team News
Tyrese Haliburton cleared the COVID-19 protocols at the time of writing but his status for the game is unclear.
Sacramento Kings Expected Starting Five
Forwards: PF: Marvin Bagley III     SF: Harrison Barnes
Middle: C: Richuan Holmes
Guards: PG: DeAaron Fox     PG: Tyrese Haliburton(status unclear)/ Terance Davis

BENCH: Maurice Harkless, Buddy Hield, Davion Mitchell, Louis King, Terance Davis, Damian Jones, Jahmius Ramsey, Emmanuel Terry, Alex Len, Robert Woodward III.
NBA Scores, Fantasy Basketball Top Picks
Giannis Antetokounmpo(MIL)
Points: 30
Rebounds: 12
Assists: 03
Blocks: 02
Steals: 01
Giannis has been a force on the floor once again and he is an all-around player. Antetokounmpo has been having another MVP-styled season. Giannis has been scoring 30+ points, 10+ rebounds, 3+ assists, and dishing 1+ blocks and steals per game.
Expected Fantasy Points Range: 45-63

De'Aaron Fox(SAC)
Points: 27
Rebounds: 06
Assists: 08
Steals: 01
Fox has been one of the best one-guards in the league and De'Aaron has had an all-over impact over the game. De'Aaron has been scoring 25+ points, dishing four or more assists regularly this season. Fox can be selected as a Star/Pro Player in the Dream 11 NBA Fantasy scenario.
Expected Fantasy Points Range: 39-49
Khris Middleton(MIL)
Points: 16
Rebounds: 10
Assists: 06
Blocks: 01
Steals: 01
Middleton has been one of the best all-around wings in the league. Khris means a lot to the Bucks and he has been scoring in the 20+ points, 7+ rebounds, and 5+ assists per game regularly.
Expected Fantasy Points Range: 39-50
Harrison Barnes(SAC)
Points: 20
Rebounds: 02
Assists: 00
Barnes has been a stable option at the wing position for the Kings for the last few seasons. Harrison is majorly a scoring threat and has scored 16 or more points in three of the last five games, grabbing around 3-6 rebounds a game.
Expected Fantasy Points Range: 20-31

Bobby Portis(MIL)
Points: 12
Rebounds: 13
Assists: 01
Portis has done a great job in the middle who can hoard rebounds and also scrap up points on a regular basis. Bobby has been scoring in the 12-14 points range while grabbing 10-13 rebounds a game on a regular basis while blocking 1 or more shots.
Expected Fantasy Points Range: 27-35

Marvin Bagley II(SAC)
Points: 17
Rebounds: 08
Assists: 00
Blocks: 01
Marvin has had disagreements with the Kings' management but because of the dearth of options, the team has done well. Bagley II has scored in the 15+ points and grabs 8-13 rebounds a game constantly.
Expected Fantasy Points Range: 22-32

MIL vs SAC DREAM11 LINEUP BALANCERS
Terance Davis(SAC) had 35 points, 6 rebounds, 3 assists,

1 steal, 1 block

in

the last game. Davis has been a brilliant scorer off the bench, scoring 14 points or more in the last three games.
Grayson Allen(MIL)

had

5 points, 3 rebounds, 4 assists,

1 steal

in the last game. Allen has been a consistent scorer in the 6-9 points range.

Pat Connaughton(MIL) had 2 points, 2 rebounds, 2 assists in the last game. Connaughton has been scoring in 9-14 points per game, 2-6 rebounds a game regularly.
Davion Mitchell(SAC) had 13 points, 4 assists, 1 rebound,

1 block

in the last game. Mitchell has scored 13 points or more in two games straight.
Jrue Holiday(MIL)

had

13 points, 4 rebounds, 2 assists

in the last game. Holiday has scored 13 or more points in four of the last five games.

Richuan Holmes(SAC)

had

10 points, 3 rebounds, 1 assist,

4 blocks, 1 steal

i

n the last contest. He has scored 8 points or more in three of the last four games.

Buddy Hield(SAC) had 2 points, 2 assists, 1 rebound

in

the last contest. Hield has scored in the 19-27 points range and 406 rebounds per game.
Donte DiVincenzo(MIL) had 2 points, 2 rebounds, 3 assists in the last game. Donte has been grabbing 5 or more rebounds regularly but the scoring flow has been inconsistent due to him being away because of injury.
George Hill(MIL) had 4 points, 4 rebounds, 1 assist in the last game. Hill will score 4-8 points range and 3-6 rebounds a game.
Chimezie Metu(SAC) had 3 points, 4 rebounds, 3 assists in the last game.
MIL vs SAC Dream11 Team

PG: D Fox(PP), D Mitchell
SG: P Connaughton, B Hield
SF: T Davis
PF: G Antetokounmpo(SP), M Bagley
C:    B Portis


If you are interested in our Dream11 Prediction Tips, please share this article with your friends, who are also interested in playing Dream11 Fantasy Leagues. Don't forget to follow us on Twitter, Telegram, and YouTube for the best Dream11 Fantasy Tips.
Where to watch NBA Live Score?
This particular contest is unavailable on Voot and JIO TV, the two designated streaming services for Indian viewers. On the other hand, Television channels such as MTV and VH1 will also not broadcast this game. This means that your best option is to get hold of the annual subscription available in the NBA League Pass, which provides access to all the live streams and you can also get the full game replays. For getting the scores, stats then go to the official website of the NBA.
Never miss an update, visit Google News & FOLLOW US.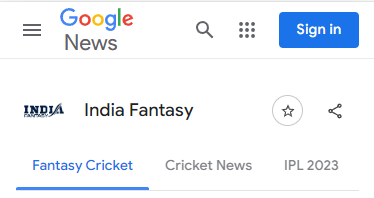 For daily fantasy sports tips on your mobile phone, Fill out the form below