SAS vs BKN Dream11 Prediction NBA Live, Fantasy Basketball Dream11 Team, Top Picks and Tips for San Antonio Spurs vs Brooklyn Nets
Updated on: Jan 21, 2022 11:11 pm IST
SAS vs BKN Dream11: Hey readers! How is the NBA season coming along? Well, we are at midseason and we have seen many teams fall off the radar due to various reasons but yes, still, some squads have also risen up during this period. Still, now the exhaustion will catch up, the game can slow down and while some teams will get their offensive rhythm, most teams will have one of those periods where it will be tough to net some buckets. And well, we have to talk about this game between the San Antonio Spurs and the Brooklyn Nets.
The Spurs have won 17 games and 28 losses, which implies that they have struggled quite a bit this season. But, hey, this is a young squad that can still sizzle with some big-time scoring every now and then. The team is not a big-time defensive team but when you trade away your veterans and build around your young talent, patience is key!
The Nets have 28 wins and 16 losses but they were clicking at a high rate before that. The team is going to play without Kevin Durant for a long time now and that surely hits the team balance. Brooklyn still can field a sustainable attack with Harden at the helm, and also Kyrie also playing every now and then.
Host: San Antonio Spurs
Visitors: Brooklyn Nets
Match Timing: 22 January, @ 07:00 AM
Venue: AT & T Center
NBA Projections, Stats, & Analysis
Spurs: They have a great offense, struggling defense
San Antonio Spurs have been doing a wonderful job of playing at the offensive end, largely till the third quarter, and recently, they have lost their fizz in the fourth quarter, way too much. The team scores 30 or more during the first three quarters, but often scores in the 12-18 range in the fourth. And because of that, they have lost a bunch of close games too. This is an issue also exacerbated by the team's defense that has struggled all season long. Anyway, let us jump to the composition of this team. Murray can compile 20+ points, 10+ assists, 10+ rebounds, and clinching 2+ steals, also being the team's most dynamic perimeter defender. White has been a terrific second one-guard for the team and he has been a great playmaker. Poeltl can go big on rebounds and provide Spurs a more than decent production in the middle. Doug McDermott and Keldon Johnson are two wings who can score from the perimeter and have been vital to the Spurs' offensive schemes. Lonnie Walker's production has fallen and that is a concern that has also stifled the fourth-quarter push. Devin Vassell has been more than decent offensively as a young player and overall, despite their struggles, the Spurs are developing some exciting young players, who can even lend some high-level players in trades.
Nets: Harden and Irving are a formidable backcourt duo
Harden and Irving on paper have to be the most intimidating offensive backcourt in the league. Surely, they have not played many games together, due to injuries, Kyrie's vaccination status, and COVID-19 of course(relating to Kyrie being unvaccinated again and Harden going in the protocols). Harden gives brilliant playmaking, also can score in a multitude of ways, cajoling defenders day-in-and-day-out, while Irving provides high-quality scoring largely out of his versatile dribble moves and has gained his good ol' 20+ points scoring touch. Kessler Edwards has given some hustle and bustle to a squad that does lack significant defensive resistance, especially with Durant out whose size and athleticism play a huge role. Mills provides great three-point shooting and LaMarcus Aldridge can also get high-yielding nights. Yes, with Durant out and even when he was there, the bench has looked a little thin but overall, the team can still be a force to reckon with their superb backcourt.

San Antonio Spurs | Brooklyn Nets
Games: 45| 44
Wins: 17| 28
Defeats: 28| 16
Brooklyn Nets vs San Antonio Spurs NBA Live, Team News and Lineups

San Antonio Spurs Team News:
No injuries were reported at the time of writing.
Spurs Expected Starting Five
Wings: SF: Keldon Johnson   SF: Doug McDermott
Middle: C: Jakob Poeltl
Guards: PG: Derrick White     PG: DeJounte Murray
BENCH: Keita Bates-Diop, Devin Vassell, Lonnie Walker IV, Thaddeus Young, David Eubanks, Jock Landale, Tre Jones, Joe Wisekamp.
Brooklyn Nets Team News
DeAndre Bembry is QUESTIONABLE for the game.
Kevin Durant is OUT for an indefinite period.
Nic Claxton is QUESTIONABLE for this contest
Joe Harris is OUT for the game and has been out for a long time.
Nets Expected Starting Five
Wing: SF: Kessler Edwards
Middle: C: Day'Ron Sharpe.
Guards: PG: Kyrie Irving PG: Patty Mills PG: James Harden
BENCH: Bruce Brown, LaMarcus Aldridge, Cam Johnson, James Johnson, Blake Griffin, Nic Claxton(QUESTIONABLE), DeAndre Bembry(QUESTIONABLE), Jevon Carter, David Duke Jr

NBA Scores, Fantasy Basketball Top Picks
James Harden(BKN)
Points: 18
Rebounds: 08
Assists: 09
James is one of the best all-around players and with Durant out for a month due to injury, his role becomes even bigger. I believe the guard will score in the 24+ points range here while he has indeed dished 9-15 assists and has grabbed 7-8 rebounds a game regularly. He has also turned it over in the 4-8 range but that is understandable with someone having the ball that much in his hands.
Expected Fantasy Points Range: 49-64
Dejounte Murray(SAS)
Points: 23
Rebounds: 10
Assists: 14
Steals: 03
Murray leads the Spurs in points, assists, and steals and his scoring has especially seen an uptick ever since isolation guard DeRozan has gone to the Bulls. Murray leads all guards in triple-doubles and has a case for the Most Improved Player(Although Bane is as good as a pick). He can score 20+ points, grabs 8+ rebounds, dishes 8+ assists, and clinches 2+ steals regularly. Murray is one of the candidates for the Star-Player in the Dream11 NBA scene.
Expected Fantasy Points Range: 46-57

Kyrie Irving(BKN)
Points: 30
Rebounds: 03
Assists: 07
Steals: 01
Irving has been in full flow recently after missing around 90% of the season. The high-quality one-guard is capable of pulling a plethora of moves out of the hat and has scored 22 or more in four of the last five games.
Expected Fantasy Points Range: 36-48
Jakob Poeltl(SAS)
Points: 13
Rebounds: 08
Assists: 04
Blocks: 04
Steals: 01
Poeltl has done an exceptional job in the middle for the Spurs and his rebounding has especially been impressive. Jakob has grabbed 10-14 rebounds, blocked 2 or more shots, and has scored 12-13 points constantly.
Expected Fantasy Points Range: 25-37
Patty Mills(BKN)
Points: 17
Rebounds: 05
Assists: 01
Blocks 01
Patty has been doing a terrific job as the floor stretcher for the Nets and this has been one of the best seasons of the veteran's long career. The guard has dipped in 17 or more in three of the last five games.
Expected Fantasy Points Range: 20-30
Derrick White(SAS)
Points: 11
Rebounds: 03
Assists: 06
Blocks: 02
White is the second-leading assists maker for the Spurs and what stability he provides as the second-guard! He has been a productive guard in the league who scorers 11-19 points, dishes 4-7 assists, 3-4 rebounds, 1-3 blocks, and 1 steal per game.
Expected Fantasy Points Range: 22-33
SAS vs BKN Dream11 Lineup Balancers
LaMarcus Aldridge(BKN) had 27 points, 6 rebounds, 3 assists, 2 blocks in the last game. LaMarcus usually scores in the 10-15 points range while clasping 5-6 rebounds a game regularly.
Keldon Johnson(SAS) bagged 13 points, 1 rebound in the last game. Keldon has been a stable scorer in the 13-19 points and 5-7 rebounds a game.
Devin Vassell(SAS) chipped 19 points, 8 rebounds, 1 assist,

2 blocks, 2 steals

in the last game. Vassell has scored in 10-12 points range and has grabbed 4 or more rebounds a game consistently.
Day'Ron Sharpe(BKN) bagged 14 points, 6 rebounds, 2 assists,

1 steal, 1 block

in

the last game. The young Center has scored in 10-14 points and grabs 5+ rebounds regularly.
Doug McDermott(SAS) scooped up 20 points, 2 rebounds

in the last game. Doug has scored 9 points or more in three of the last five games.

Lonnie Walker IV(SAS) scooped up 3 points, 3 rebounds, 2 assists,

2 steals, 1 block

in the last game. Walker IV has scored 10 or more in three of the last five games.
Kessler Edwards(BKN) scooped up 5 points, 4 rebounds,

3 steals

in the last game. Kessler has been playing 30+ minutes largely due to his defensive talent. He has usually scored in the 5-9 points range while going past 10+ every now and then.
Bruce Brown(BKN) bagged 4 points, 3 rebounds in the last game. Well, Brown has seen reduced minutes and this is pretty much his limit these days during most games.
Keita Bates-Diop(SAS) had 4 points, 3 rebounds, 2 assists in the last game. Keita usually grabs 3-7 rebounds a game.
SAS vs BKN Dream11 Team
PG: J Harden(PP), D Murray(SP)
SG: K Irving
SF:  D McDermott, D Sharpe
PF: K Bates-Diop, K Edwards
C:    J Poeltl

If you like our Dream11 Prediction Tips, please share this article with your friends, who are also interested in playing Dream11 Fantasy Leagues. Don't forget to follow us on Twitter, Telegram, and YouTube for the best Dream11 Fantasy Tips.
Where to watch NBA Live Score?
This contest is unavailable on streaming services such as Voot or JIO TV and TV channels like MTV and VH1 are not going to showcase it. How do you catch the scintillating action? Just grab on to the NBA League Pass and acquire the annual subscription which makes up for the wait of specific games and gives you a way to the live streams of all games. You can also get the full game replay, if you are unable to catch the live stream. To get the official score, visit the official website of the NBA.
Never miss an update, visit Google News & FOLLOW US.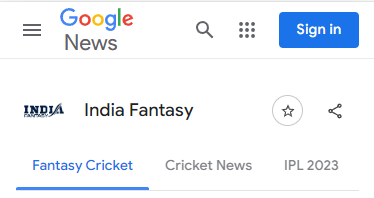 For daily fantasy sports tips on your mobile phone, Fill out the form below