Cristiano Ronaldo slams the haters with a hat-trick !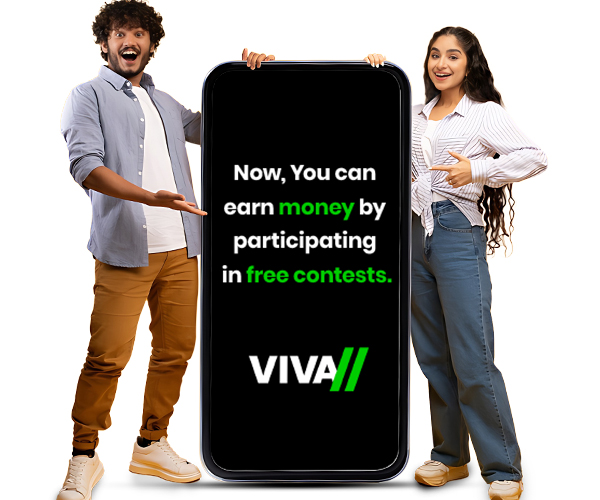 Updated on: Feb 12, 2018 3:52 pm IST
Real Madrid crushed Real Sociedad with Cristiano Ronaldo slams the haters with a hat-trick! Ronaldo's hat-trick, as he zipped all the naysayers and netted his first hat-trick of the season raising his career's hat-tricks count to 43.
The 33-year old scored his 33rd La Liga hat-trick as Real Madrid decimated Real Sociedad with 5-2 on Saturday in Bernabeu. With this Real Madrid moved to the third spot on the La Liga table.
https://twitter.com/ltsRonaldoFC/status/962440345815527424
1" Lucas.
27" Ronaldo.
34" Kroos.
37" Ronaldo.

? Fair to say Real Madrid are ready for PSG. pic.twitter.com/4Zw7rCDoAn

— Sky Bet (@SkyBet) February 10, 2018

Perfect HAT-tricks (left-footed goal, right-footed goal and a header) in their respective careers:

Cristiano Ronaldo : 8
(7 with Real Madrid and 1 with Portugal)

Messi: 0 pic.twitter.com/Px3q4YePeB

— Florentino Pérez (@RealFloPerez) February 10, 2018
https://twitter.com/AvalosRMCF/status/962437229372215298
'We are happy with Ronaldo's performance,' coach Zinedine Zidane told reporters.
'On Friday people were asking me if I was disappointed with his performance and worried about him not scoring goals. He went on to scored three,' he added.
https://twitter.com/TheRonaldoBible/status/962456319620997122
NEVER EVER DOUBT CRISTIANO RONALDO BECAUSE HE NEVER GIVES UP!!!

— ???????? ?.⓫ ?? (@abdallah_rm11) February 10, 2018
Cristiano Ronaldo has 43 hat-tricks with Real Madrid.

Some players can't even score 43 career goals! Let that sink in. pic.twitter.com/LNEGGcORym

— TCR. (@TeamCRonaldo) February 11, 2018
"He is a phenomenal player with a lot of quality, who outdoes himself each year," Messi said of Ronaldo.
He also said, "The entire world knows, and that is why he is one of the best of the world."
https://twitter.com/Smartnoys/status/962444167652798465
Cristiano Ronaldo has scored 24 goals in 29 games this season. He hasn't been *as* influential this season, but those numbers aren't bad at all. Let's just say he's now become human.

— Deji Faremi (@deejayfaremi) February 10, 2018

? @Cristiano & @Ricardinho10ofi

✅ Born in 1985
✅ 5 Times "Best in the World"
✅ European Cup with 2 Clubs
✅ European Champion with ??
? Injured in the EUROfinal
✅ All-Time Top Scorer of the EURO
✅ 1st ??Captain to win the EURO @SelecaoPortugal #Capitães

— Vamos Rafa ! (@Twitugal) February 11, 2018
Zinedine Zidane's La Liga champions opened up scoring within 45 seconds and were four goals up at the break because of Lucas Vazquez's opener, two goals from Ronaldo and a superb strike from Toni Kroos.
Last season the Portuguese forward played a pivotal role in the Spanish club's run to the Champions League final. With he being back on track, the former Manchester United is now the fifth highest scorer in La Liga, with only Lionel Messi, Luis Suarez, Iago Aspas and Christian Stuani ahead of him.
Cristiano Ronaldo scores the 550th goal of his club career (745th app) • 5 Sporting   • 118 Man Utd • 427 Real Madrid. #Ronaldo #RealMadrid #Hattrick #TheKingIsBack pic.twitter.com/reklPboqaP

— Leo ?????⚪? (@DapaDunn) February 11, 2018
In Other News…

The Finished @Cristiano Ronaldo Scored A Hattrick…

For World People That Will Not Let Us Hear Word…#HalaMadrid Jor… ?????????? pic.twitter.com/lzeooIy8DY

— IG: @MPIREDIVINE ?❤️ (@mpiredivine) February 10, 2018
Ronaldo scores a hattrick and gets an assist , gets 100th brace of his career
Kroos passes the ball into the net as usual , and a well placed Vasquez header
Real 5-2 Sociedad ? #RMLiga #HalaMadrid pic.twitter.com/oCv0WP35FO

— ThatRandomOtaku (@Prithwish29) February 11, 2018
https://twitter.com/RMadridBabe/status/962440673877286915
https://twitter.com/Saarahayy/status/962439955858558976
Real Madrid superstar has gifted the shirt he wore while scoring a hat-trick to UFC fighter Khabib Nurmagomedov. Cristiano Ronaldo has a history of linking up with UFC fighters.
Khabib Nurmagomedov revealed in 2016 that the pair got acquainted through Instagram and they met up to exchange gifts following the LaLiga match.
Ronaldo signed the shirt from his match-winning performance and gave it to Nurmagomedov, along with a football.
Nice to see you bro. ?? pic.twitter.com/MMqLZDsEgJ

— Cristiano Ronaldo (@Cristiano) February 11, 2018
https://www.instagram.com/p/BfCdF-jlvEk/?utm_source=ig_embed
https://www.instagram.com/p/BIQvUvQgo7_/?utm_source=ig_embed
https://www.instagram.com/p/BfCf9B1FQj8/?taken-by=khabib_nurmagomedov
Never miss an update, visit Google News & FOLLOW US.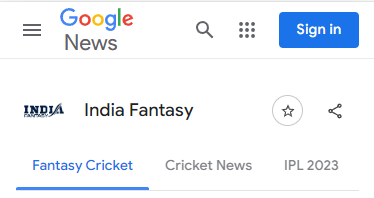 For daily fantasy sports tips on your mobile phone, Fill out the form below