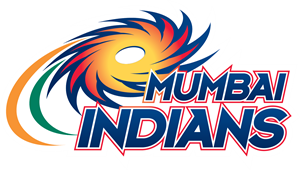 India
Ground:
Wankhede Stadium, Mumbai
Coach:
Mahela Jayawardene
Owner:
Indiawin Sports Pvt.Ltd
ABOUT
With three titles to their name, Mumbai Indians is truely one of the powerhouse franchise in the history of the Indian Premiere League. Things were not Hunky-dory for the Mumbai based franchise at the outset, though. Having failed to qualify in the top four during the 2008 ad 2009 editions of the IPL, Mumbai Indians finally assembled the core, ably led by Sachin Tendulkar as they contested the finals of the 2010 season alongside CSK.
Mumbai may have lost the finals but the substantial work they'd done in the 2010 season bore fruits in the seasons that followed. The core in Malinga, Pollard, Harbhajan and Ambati Rayudu were joined by young prodigies in the Pandya brothers and Jasprit Bumrah all of whom were retained by the franchise in the 2018 auctions along with Captain Rohit Sharma. Mumbai Indians proceeded to win three of the next seven seasons (2013, 2015 and 2017) and will enter the 2018 season as defending champions.