Live Cricket Score, India vs New Zealand 1st Test, Day 4 at Tea: IND 167/7 Shreyas Iyer scripts history
Updated on: Nov 28, 2021 3:04 pm IST
The New Zealand team have been a terrific competitor to the Indian team for the past few years in the ICC tournaments. They have used their strategies well to have an edge over their opponents across all the formats. In the current bilateral test series, they were impressive to put the Indian team in the pressure until the lunch session. But their hold on the match has slightly taken a hit after the 2nd session has ended.

---
IND seal the session with lead of 200+ runs
After the disappointing first session on the Day 4 of the 1st test match, the Indian team played positively in the 2nd session. The bowling all rounder Ravichandran Ashwin for dismissed for a well made 32, and provided a fine momentum to the team. The batter Shreyas Iyer became the first Indian player to hit a century and follow it up with a half century on his debut test match. While the wicket keeper Wriddhiman Saha has been a good support to him as well with 20+ runs. The New Zealand bowlers are looking tired and have been quite average in the 2nd session.
Read: Predicting 4 players likely to be retained by IPL Teams
---
Can New Zealand dismiss Indian team in 3rd session?
After the wicket of in form batter Shreyas Iyer in the last ball of the 2nd session, the New Zealand bowlers will look to bundle out the next players, like Axar Patel and the bowlers who have not been  proficient enough with the bat. The wicket keeper Wriddhiman Saha will be the key to take India to a target of 300 runs.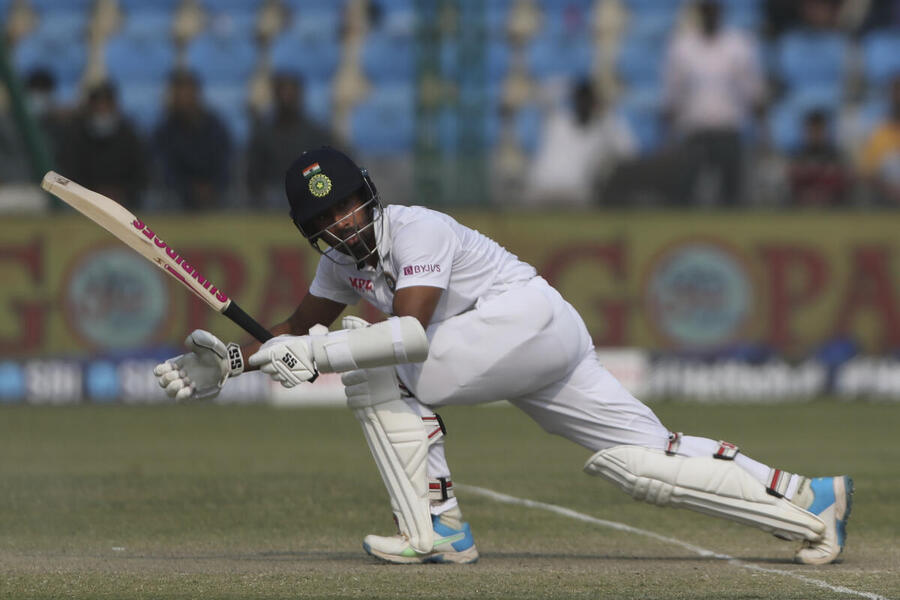 Read: Stories behind Jersey Numbers of Players
The New Zealand bowlers like Tim Southee and Kyle Jamieson will have the availability of new ball in the last session, which would benefit the team in getting wickets in a quick succession.
For more cricket news, click here