Who will be the Winner of ODI World Cup 2023 if Final ends in a Tie?
Updated on: Nov 19, 2023 1:19 pm IST
The stage is set for an epic showdown at the World Cup 2023 final between India and Australia, and amid the anticipation of a thrilling clash, a pertinent question lingers: What transpires if this pivotal encounter ends in a tie?
Winner of ODI World Cup 2023 if Final ends in a Tie?
The International Cricket Council (ICC) has meticulously revamped regulations to ensure a conclusive outcome, discarding the controversial boundary count rule that dictated the 2019 World Cup final.
Should the IND vs AUS World Cup 2023 final culminate in parity, here's a comprehensive breakdown of the steps:
1. Initial Move to Super Over In the event of a tied match: India and Australia will progress to a Super Over—an additional one-over showdown to determine the winner. Super Over Fundamentals: Each team bats for a single over, limited to a maximum of two wickets.
2. Detailed Super Over Rules Batting Order: The team that batted second in the primary match will initiate the Super Over's batting. Fielding Rules: The fielding side must bowl the Super Over from the opposite end compared to their final over in the regular match. Player Eligibility: Dismissed players in the Super Over cannot bat again, and bowlers who bowled in one Super Over cannot do so in subsequent ones.
3. Managing Multiple Super Overs In case of a tie: Successive Super Overs will ensue until a decisive victor emerges. Contingencies: The continuation of Super Overs is contingent on time constraints and weather considerations.

4. Handling Incomplete Super Overs Unforeseen Circumstances: If unforeseen issues impede Super Over completion, the match referee might limit subsequent Super Overs, notifying both captains beforehand.
Joint Winners Declaration: Should Super Overs remain inconclusive on both the match and reserve days, India and Australia will share the trophy. Previous match performances, net run rates, or boundary counts won't impact this decision.
The ICC's robust regulations for the World Cup 2023 final are devised to ensure a fair and thrilling culmination. Fans eagerly anticipating this clash can rest assured that, in the case of a tie, the cricketing action will escalate to a nail-biting crescendo, guaranteeing not just exceptional cricket but also an equitable and conclusive resolution to this momentous encounter.
Never miss an update, visit Google News & FOLLOW US.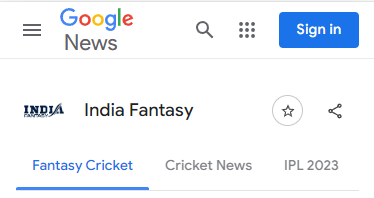 For daily fantasy sports tips on your mobile phone, Fill out the form below