Indian Cricketers Ex Girlfriend: From Esha Gupta, Kim Sharma, Riya Sen to Shruti Hassan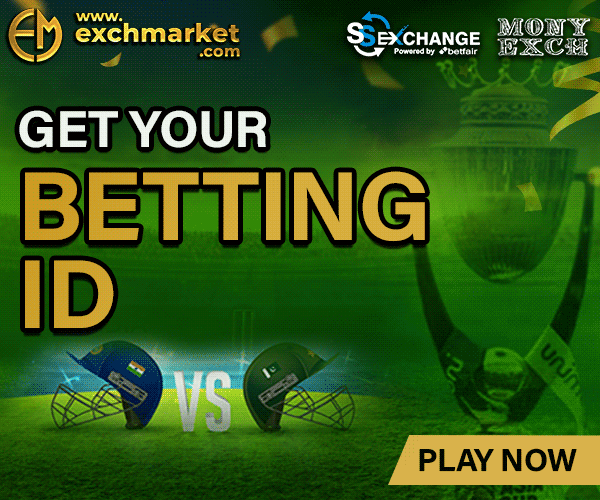 Updated on: Aug 17, 2023 2:53 pm IST
It is not uncommon to see Indian cricketers dating Bollywood actress and international model Here's the most popular Indian cricketers ex girlfriend.
1. Rohit Sharma ex girlfriend
Rohit Sharma ex girlfriend Sofia Hayat is a British model, who turned to acting. She first met Rohit Sharma in a club in London. It was Hayat's friend who introduced her to Rohit and they got along quite well. However, their relationship was soon publicized on media after they were spotted together several times. Sofia's manager was not too happy about the media attention. Sofia expressed her disapproval about being public about their relationship.
Their relationship was short-lived and ended when Rohit told the media that Sofia was just like any other fan at the Team India opener. It was at that point that Sofia decided to break up with Rohit and stopped contacting him henceforth.
Sofia Hayat is an actress, singer, and television celebrity. She is thirty six years old. Sofia Hayat is a former Big Boss contestant and was dating Rohit Sharma in 2012. She is now married to model Vlad Stanescu after her brief period as a nun Gaia Sofia Mother since June 2016.
Sofia has been quite open about their relationship. She has been publicizing how she met Rohit, about their dating, and how their relationship ended. She published a book revealing all about her life.
Sofia made news recently when she responded to the comment posted by one of Rohit Sharma's fans. While the fan raved and ranted about how rich and famous Rohit was and commented sarcastically about their former relationship, Sofia defended by replying that being rich did not matter to her. Rather, it was the truth that mattered most, which Rohit Sharma lacked according to her.

Rohit Sharma married Ritika Sajdeh in 2015 and has a baby girl, Samaira. On December 13th this year, Rohit Sharma set a new record by scoring a third double century in ODI when the Indian team defeated Sri Lanka in Mohali. His new record makes him the first batsman to hit three double ODI centuries, and the second captain to achieve a double ton, the first being Virender Sehwag.
However, Sofia Hayat's reaction was far from encouraging. Although she expressed that she was glad at Rohit's success, she also explained that discrimination based on gender is not something she is happy about. According to her, Rohit's glory was heavily dependent on the fact that he was a man. She supported her argument by saying how Kanchanmala, who had won the Olympics in spite of being disabled did not receive the praise she deserved.
2. Virat Kohli ex girlfriend 
Virat Kohli ex girlfriend Izabelle Leite is a popular Brazilian model and was with Kohli for two years. Kohli was quite open about their relationship. They met for the first time at a party and got along well.
Leite has also acted in Bollywood films "Sixteen" and "Purani Jeans". She has moved to India and finds it hard to adjust in the new surroundings. She reveals that she learned everything gradually, from crossing the road to buying food and cooking in Mumbai. She prefers to call Virat Kohli a friend but admits that she dated him.
Izabelle Leite is fondly known as Iza and her family is in Brazil. Her family is encouraging about her films and modeling assignments. After moving to India, Iza learned Hindi and is also trying to teach it to her family members. She is very excited about her latest movie "Purani Jeans", which is based on life in the teenage years.
3. Yuvraj Singh ex girlfriend
Yuvraj Singh ex girlfriend Kim Sharma is a known Bollywood actor. They dated for about four years, and their relationship ended in the year 2007. Some media stories indicate that their relationship did not last because Kim was not only obsessed but also abusive. Her behavior seemed to affect Yuvraj Singh's confidence according to media reports. Apparently, he was in a particularly difficult situation when he was in Pakistan, but Yuvraj chose to stay silent. Other stories state that Yuvraj's mother did not approve of Kim Sharma as she did not find her modest in most films.
Although they have parted ways, Yuvraj and Kim continue to be friends.Kim chose not to comment about their breakup. 36-year-old Yuvraj Singh married model Hazel Leech in 2016. She is friends with his wife Hazel.
Kim Sharma married Ali Punjabi in 2010. Ali is a businessman from Kenya and a father of three children. Her marriage ended in 2017. She has been dating several popular personalities ever since.
4. Hardik Pandya ex girlfriend 
Hardik Pandya ex girlfriend Esha Gupta is a popular model. They first met at a party. Hardik has a unique philosophy about relationships. According to him, a relationship requires commitment, whereas seeing and dating do not require any such commitment.

Esha came into Hardik Pandya's life after his breakup with Elli. Both Esha and Hardik preferred to stay quiet about their relationship. In one instance, Esha strongly refuted romours about their marriage.
Hardik Pandya has faced quite a few controversies because of his comments. One of his comments at the popular television show "Koffee with Karan" had unexpected consequences leading him and co-cricketer Rahul to be banned from ODI that was played against Australia. The ban was issued by BCCI.
To make matters worse, Esha Gupta did not support his comment either. She even denied being friends with him. She explained that women cannot be compared to men because they are better in every way. She clarified that in saying so, she did not mean any offense but substantiated her claim by indicating the nature of women's motherhood and her act of raising children as one that makes her superior to men.
Apparently, Hardik also realized his mistake and posted his apology publicly. He elaborated that the nature of the show motivated him to comment in that way although he admitted that it was never his intention to hurt anyone's feelings or sentiments. Hardik received a show down from former BCCI general manager Ratnakar Shetty for insulting women and for his racist remarks.
Related Most Beautiful Indian Women Cricketers
5. Suresh Raina ex girlfriend
Suresh Raina ex girlfriend Shruti Hassan is Kamala Hassan's daughter. They were reportedly dating in 2014. Shruti works on Telugu, Tamil, and Hindi movies. Shruti and Suresh Raina were introduced to each other by some common friends in 2013. Shruti attended quite a few Chennai Super King matches. However, their relationship was short lived. Raina once refuted all claims about dating anyone. Shortly afterward, he was dating Poorna, daughter of Union Minister Praful Patel. On the other hand, Shruti started to date Michael Corsale from London.
Suresh Raina made his debut at the ODI in July 2005. His latest ODI was against England during 2018. Suresh is now back from Australia after India's World Cup campaign, and preparing for the Indian Premier League (IPL) tournaments.
Raina accumulated 5,615 runs in the 226 ODIs he played. He scored a hundred initially but made short pitched deliveries repeatedly and played only 18 tests. He married Priyanka Chaudhary in 2015 and has a daughter, Gracia. When Raina shared the news of his new baby son on social media with an adorable picture, Shruti congratulated Raina and blessed the baby.
6. Sreesanth Ex girlfriend
Sreesanth Ex girlfriend Riya Sen is a bollywood actress and is the daughter of former actress, Moon Moon Sen. All along they did not disclose their relationship to the media and continued to assert that they were just friends. Eventually, they broke up and Sreesanth married a girl of his parents' choice.
She met Sreesanth when she was shooting a commercial for a popular jewellery brand. She had been to Navi Mumbai's DY Patil Stadium and enjoyed the company of Sreesanth and the Kochi boys.
Riya has been encouraging and was observed wildly cheering Sreesanth when he was playing with Kochi Tuskers IPL team in Mumbai. Riya and Sreesanth were in constant touch. She would pray for Sreesanth every time he bowled. Even when the team lost, Riya posed for a few photos with the Kochi team, which she posted on Twitter shortly.
Riya attended several World Cup matches to cheer up Sreesanth. Riya was crazy over Sreesanth and gained renewed interest in cricket after meeting him. She was a staunch supporter of the Kochi team and made sure she did not miss any of their matches.
Never miss an update, visit Google News & FOLLOW US.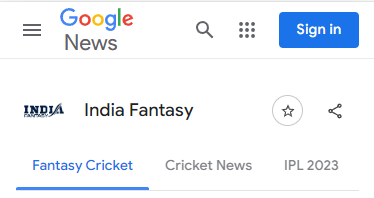 For daily fantasy sports tips on your mobile phone, Fill out the form below